A Girl & Three Sweethearts
Aired on Mondays from 9:00 to 9:54 p.m.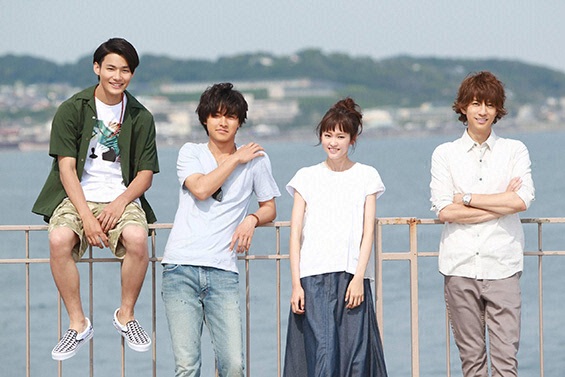 Story
A young pâtissier Misaki Sakurai (Mirei Kiritani) has not dated in a long time as she's devoted all of her time and energy to work to realize her dream of opening her own shop someday. However, her life is turned upside down as she suddenly gets fired and struggles to find another job. Then, she has an unexpected reunion with her first love from high school, Chiaki (Shohei Miura). He invites Misaki to work part time at his restaurant and live in his house along with his two younger brothers, Kanata (Kento Yamazaki) and Toma (Shuhei Nomura), in the seaside town of Shonan. Will she be able to remember what it's like to be in love with someone? Will any of these boys have the key to Misaki's heart?
Cast
Mirei Kiritani
Kento Yamazaki
Shohei Miura
Shuhei Nomura
Sakurako Ohara
Kenta Hamano
Hinako Sano
Marie Iitoyo
Nanao
Kotaro Yoshida