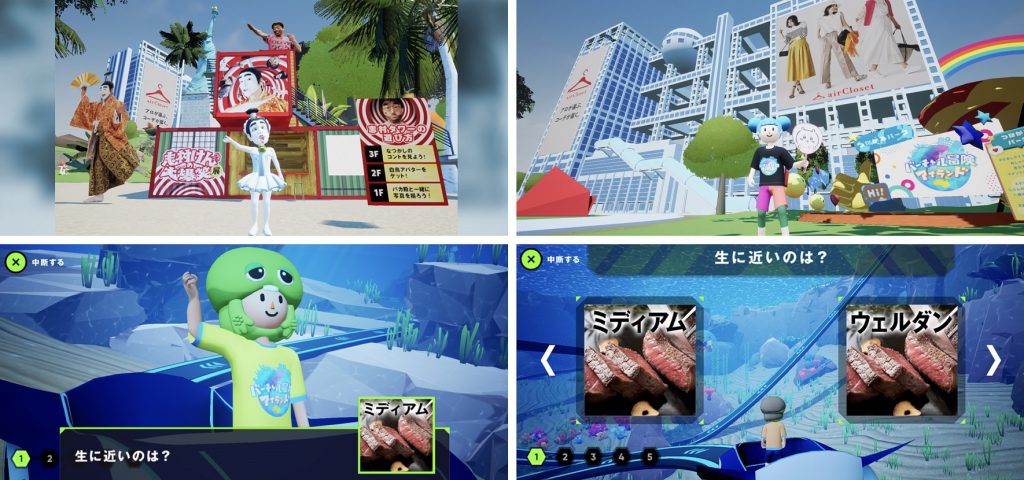 'Virtual Adventure Island 2022' (Thursday, August 11 to Sunday, August 28) hosted by Fuji Television will finally start tomorrow!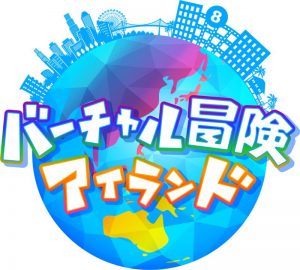 'THE ODAIBA 2021 Virtual Adventure Island' first held last year, was awarded with the Gold Stevie® Award in the 'Innovation in Entertainment Events' category at the ninth annual Asia-Pacific Stevie Awards. This year's event will be more exciting than ever, with not only new features, but also a variety of great contents including music, comedy, quizzes, games, and animation, as well as other new attractions.
An attraction booth in collaboration with Fuji Television's quiz variety show 'Nep League,' which is another centerpiece for this year's virtual event, will also appear right in the center area. After entering the booth entrance with your avatar, you will board a mine cart and start a quiz game just like the show! If you answer five consecutive questions correctly, you can receive a limited digital item. Fans of the show, as well as quiz enthusiasts, children, and adults, are encouraged to try again and again.
Many other program contents and projects linked with the real event 'Odaiba Adventure Island 2022' are also available. There is also a corner for 'Chiikawa,' the animation currently being aired on 'Mezamashi TV.' The latest 11 episodes, filled with the cute characters will be shown all together on the main stage. Original 'Chiikawa' T-shirts and fans available only here, will also be on sale.
'Virtual Adventure Island 2022' has evolved into an application that can be enjoyed by all generations from anywhere in Japan. Take advantage of the 'Tsunagaru Park' (literal title), a place where visitors can connect with each other using the chat function and share summer memories with other participants from all over the country!
====================================================
▼Information on Virtual Event (Japan Only)
====================================================
■Virtual Adventure Island 2022
■Hosted by Fuji Television
■Period: Thursday, August 11 to Sunday, August 28 (2022)
■App: バーチャル冒険アイランド2022 (Japan only)
※Available for download on iOS & Android
※App Store & Google Play
■Price: Free Download (In-app purchases are available)
■English Website
https://www.fujitv.com/event/adventureisland/
■Official Twitter: @fujitvodaiba