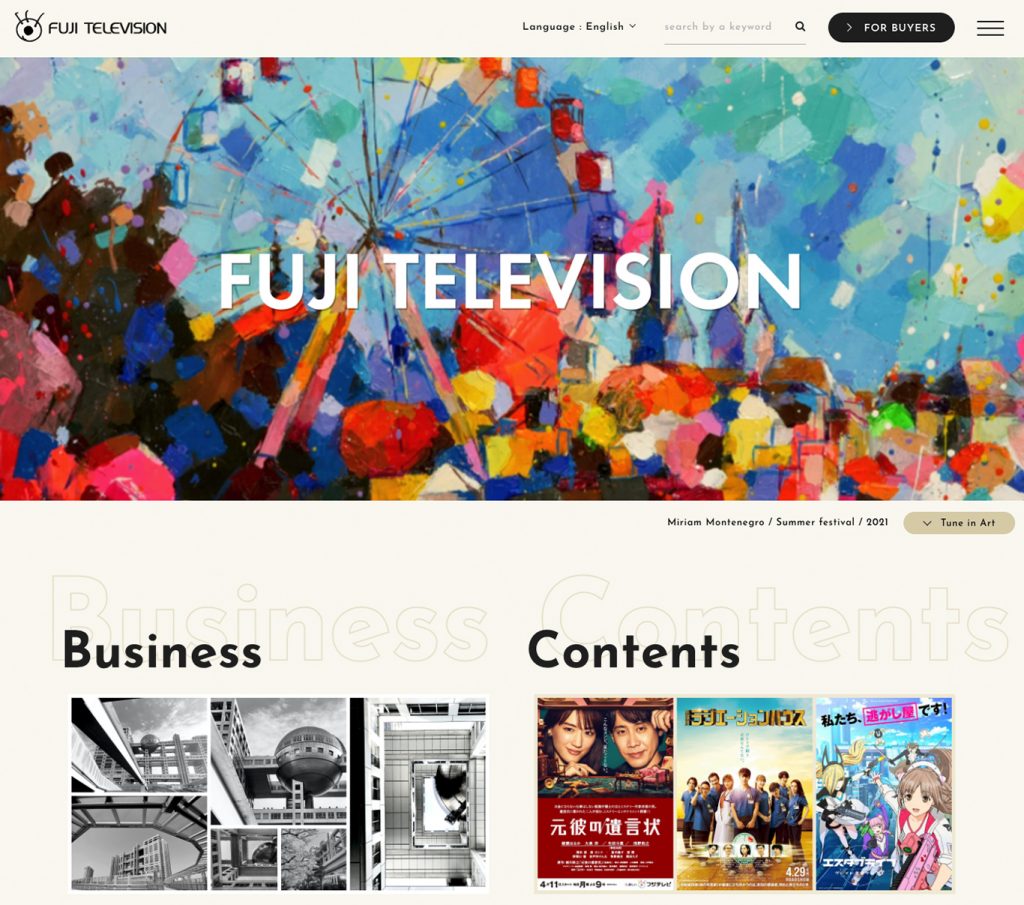 Fuji TV is proud to announce the launch of our brand-new English and Chinese websites.
With this renewal, we have refreshed and categorized it all into 4 main sections which include:
■Business
■Contents
■Come Experience Fuji TV
■About Our Building
The website has become seamless for pleasurable viewing. The new Art section at the top of the website will also be updated, so do check it out!
■English
https://www.fujitv.com/
■Simplified Chinese
https://www.fujitv.com/zh-CN/
■Traditional Chinese
https://www.fujitv.com/zh-TW/