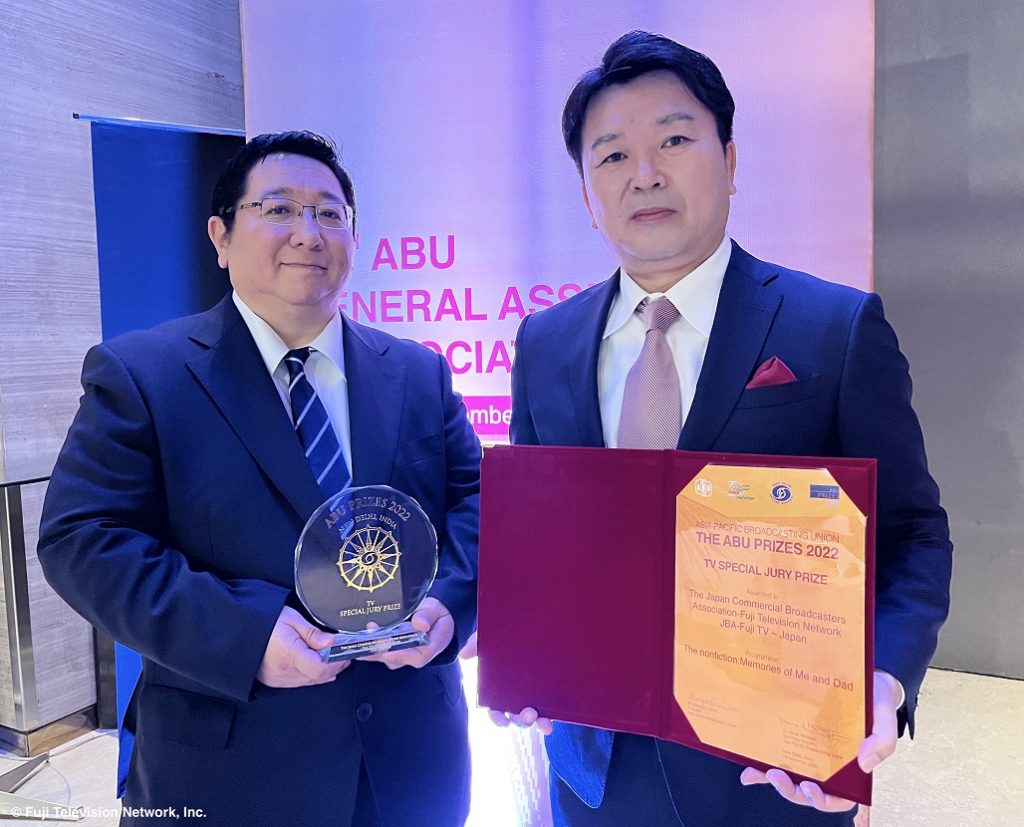 The ABU (Asia-Pacific Broadcasting Union) held its Award Presentation Ceremony in New Delhi, India on Tuesday, November 29, and "The Nonfiction: Memories of Me and Dad" (broadcast October 17, 2021) won the Special Jury Award. The ABU Prizes are the most prestigious program awards in the Asia-Pacific region presented to the best in TV and Radio produced by ABU member organizations. This year, there were over 300 entries in the radio, television, and digital media categories. The Special Jury Prize is selected by jurors of the final judging session from among the finalists and recognizes programs that have made a special impact according to subject matter, quality of work and production values. This award is a special one not necessarily given out every year, presented only when the final judging session deems it appropriate. This is the first time Fuji Television has received the award.
■About "The Nonfiction: Memories of Me and Dad"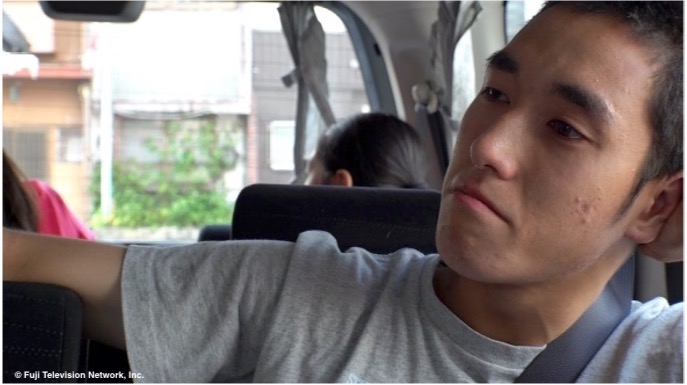 The "memory of family" is about to disappear from my father's mind…
Daisuke, 17, is a so-called "young carer" who continues to take care of his dad. His father, Yoshihide, 65, was diagnosed with early-onset Alzheimer's disease at the age of 50. In the 15 years since then, it has progressed to the point where he can no longer walk around the house, talk with his family, or even go to the bathroom by himself.
The family has been taking care of him for a long time, but it reaches their "limit." As Yoshihide's dementia progresses, they begin to question whether they should admit him to a nursing home or not.
For Yoshihide, the memories of his own family are barely connected by the fact that he sees them every day at home. "What if the memories of our family would completely disappear from my father's mind?" Daisuke wondered if that would mean, in effect, "goodbye" for his father and his family.
■Yojiro Nishimura, Chief Producer, Documentary and Specials Production, Fuji Television Network, Inc. comments: "Thank you so much for this prestigious award selected out of many programs. I feel delighted that a program about a family living in Japan has been highly acclaimed and reached out to the hearts and minds of many along with international recognition. Living with his family, the documentary follows the story of a father who suffers from early-onset Alzheimer's disease as he gradually begins to lose his memory. By following their life story, we learn that even if family memories disappear, the love will forever stay. I truly believe this program will deepen everyone's understanding of dementia and the families who care for those suffering from it."
■Takamitsu Yamada, Producer, DOCUMENTARY SAMURAI comments: "I would like to thank you for this highly special and honorable award. I am grateful that it has reached out to so many beyond national borders. Now let me tell you about the Hayashi family. I met them 8 years ago. Their 11-year-old son Daisuke at the time was telling us about his father's situation saying that he will do his very best to prevent the situation from worsening. One summer when he was seventeen, we were reunited with him. Despite the family's never-ending love for him, it was soon time to say goodbye. I truly hope this documentary will help pave the way for deepening the understanding of those with dementia and their families. I feel honored to have taken this valuable opportunity to give an account of a family living in Japan deeply bonded by love that never fades."