KAWS TOKYO FIRST
On view: 16th July 2021 to 11th October 2021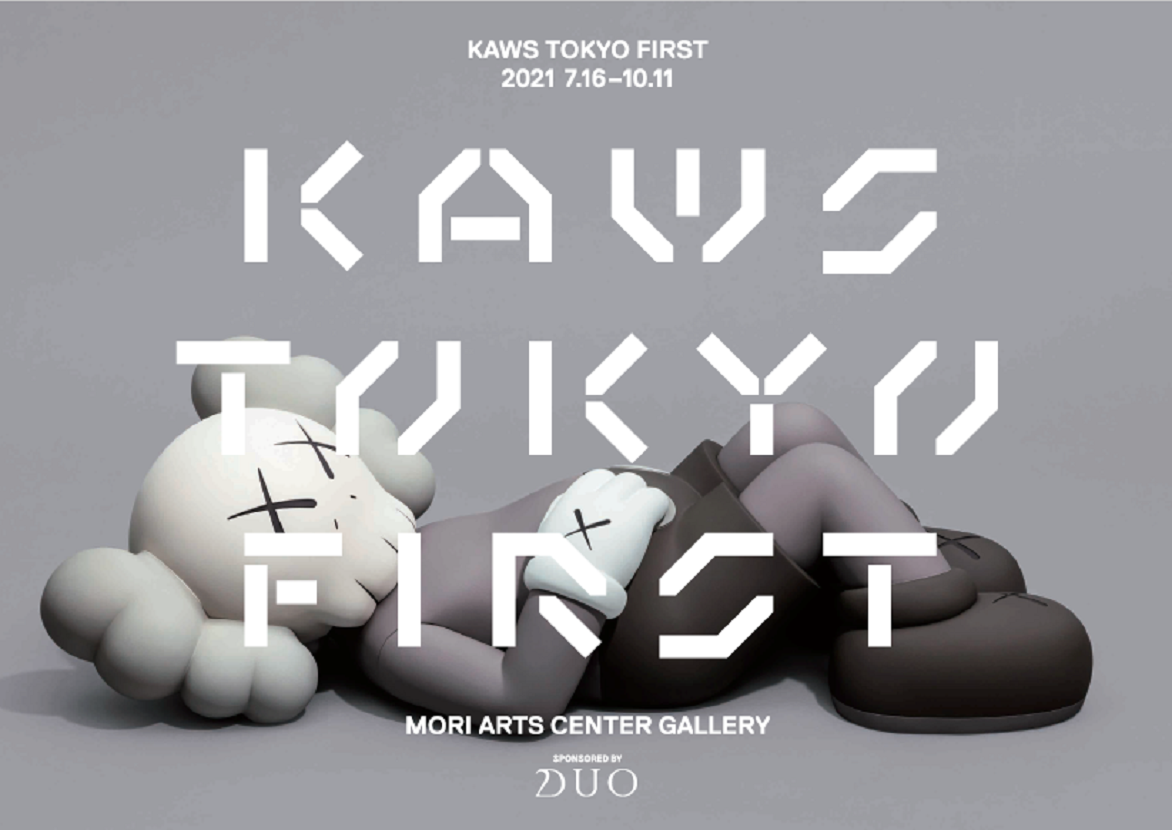 Introduction
KAWS, the master of pop culture, to hold the first large-scale exhibition in Japan at Mori Arts Center Gallery (Roppongi).
Based in Brooklyn, NY, KAWS is an extraordinarily iconic artist of our generation.
His prolific body of work effortlessly transcends the worlds of art and design to include paintings, murals, graphic and product design, street art, and large-scale sculptures. Over the last two decades, KAWS has engaged audiences beyond art aficionados, establishing a uniquely successful career.
KAWS' artworks are full of wits and love, his sophisticated artistic vocabulary simultaneously bold and playful, which adds a layer of complexity to his works.
KAWS draws inspiration from pop culture animations. In particular, the colorful characters with Xs for their eyes are instantly recognizable synonyms to KAWS. Admired for his larger-than-life sculptures and hardedge paintings that emphasize line and color, KAWS' cast of hybrid cartoon characters are the strongest examples of his exploration of humanity.
As seen in his collaborations with global brands, including UNIQLO and A Bathing Ape, KAWS' imagery possesses sophisticated humor that is highly sought-after by collectors inside and outside of the art world.
This exhibition will be the first large-scale of KAWS showcasing 150 artworks, to explore KAWS' visual approach that spans from commercial to fine art. From the early works to the latest which includes paintings, sculptures, and products, KAWS TOKYO FIRST will trace his unique creative process and development, as well as the art historical significance. Additionally, the exhibition will include KAWS' own private collection and recreate his studio. There will be artworks featuring AR technology and other interactive experiences available to the visitors.
KAWS TOKYO FIRST will open twenty years after the artist's Japan debut exhibit at Parco Gallery in Tokyo of the same title, signaling his return to the starting point.
General Outline
■Exhibition title: KAWS TOKYO FIRST Sponsored by DUO
■On view: 16th July 2021 to 11th October 2021
■Hours: 10:00 ~ 20:00, last entrance 30min before the closing time
■Venue: Mori Arts Center Gallery (Mori Tower 52nd F, Roppongi Hills)