noitaminA presents Cinematic Orchestra Concert
Date: Sat, May 29th/Sun, May 30th(2021)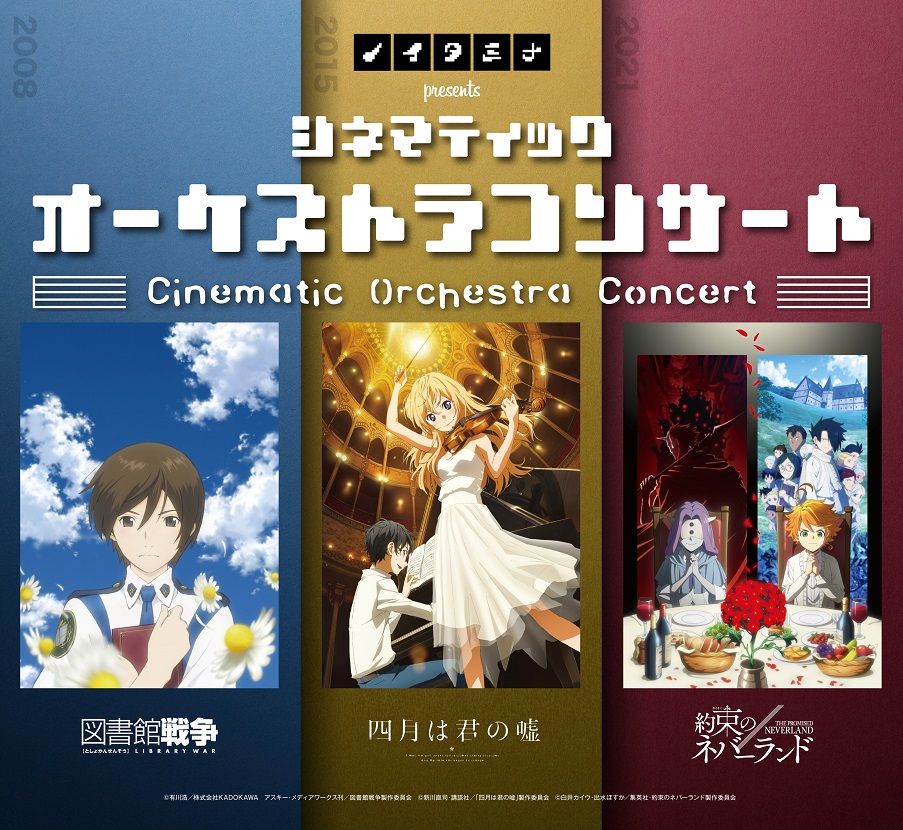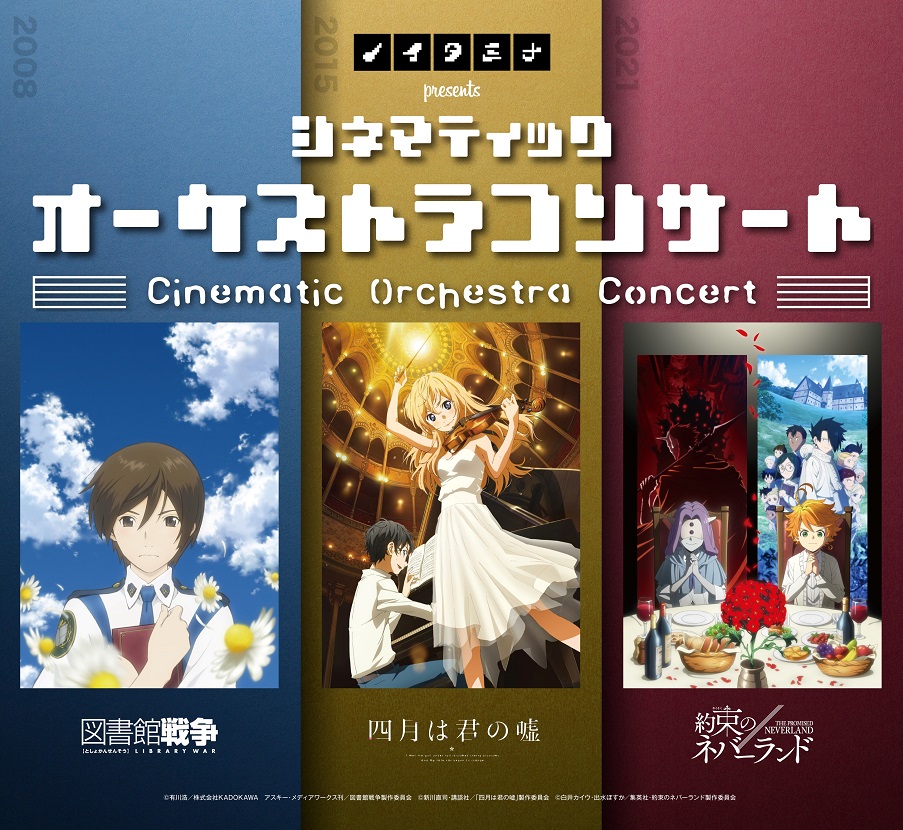 Introduction
Fuji Television's late-night anime slot "noitaminA" started in April 2005.
To celebrate the 15th anniversary since the start of the broadcasting slot and to express our gratitude to the viewers who have supported along the way, the first cinematic orchestra concert for "noitaminA" will be held.
For the first time ever, this cinematic concert is a special program in which you will be able to enjoy the world of past animations including "Library War," "Your Lie in April," and "The Promised Neverland" with specially edited video imagery and a gorgeous live orchestra.
The fresh combination of up-and-coming conductor Satoshi Yoneda and the 'Tokyo 21c Philharmonic' orchestra will deliver a vibrant harmony. Also, the composers who supervised the music for each of the animations are also scheduled to participate.
Original merchandise will be handed out at the venue as a token of thanks to visitors.
Don't miss out on some extravagant performances with the ultimate fusion of hit animations and live orchestral music.
General Outline
■Date: May 29th/May 30th(2021)
■Venue: TOKYO INTERNATIONAL FORUM/hall C
■Conductor: Satoshi Yoneda
■Orchestra: Tokyo 21c Philharmonic
■Performer:
Yugo Kanno
Masaru Yokoyama
Takahiro Obata
Sarah Àlainn (Sun, May 30th performance only)