Asagao – Forensic Doctor
Aired from Monday, July 8th, 2019 at 9PM.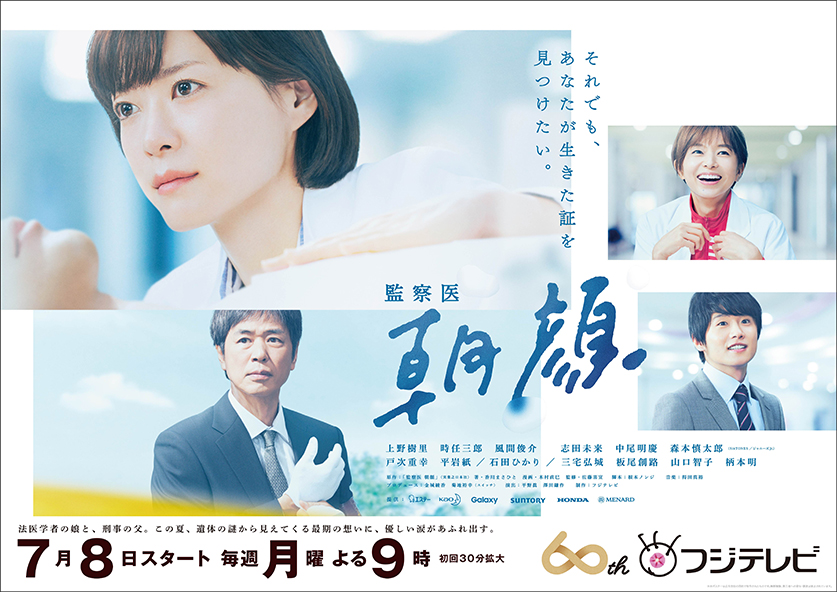 Story
Asagao Maki is a rookie forensic scientist, who examines mortal remains to uncover various causes of death. For some investigations, she surpasses her job requirements, in order to dedicate herself to a job.
And, always by her side is her father Taira, who is a veteran detective.
Within this backdrop, Asagao and Taira both hold a painful memory in their hearts from the earthquake disaster in 2011, when they lost Asagao's mother. Whilst Asagao spends her days as a forensic scientist, Taira visits the Tohoku region to find her body which still has never been found.
Cast
Juri Ueno
Saburo Tokito
Shunsuke Kazama
Mirai Shida
Akiyoshi Nakao
Shintaro Morimoto (SixTONES)
Akane Sakanoue
Noa Kita
Mayu Miyamoto
 
Shigeyuki Totsugi
Kami Hiraiwa
Hikari Ishida
 
Hiroki Miyake
Itsuji Itao
Tomoko Yamaguchi
Akira Emoto
episode1
Asagao is a novice forensic scientist works at a forensic medicine class in Kanagawa prefecture. Despite being a new scientist, she is already a highly regarded worker. Meanwhile, she lives with her father Taira who is a detective, whilst beholding a painful memory…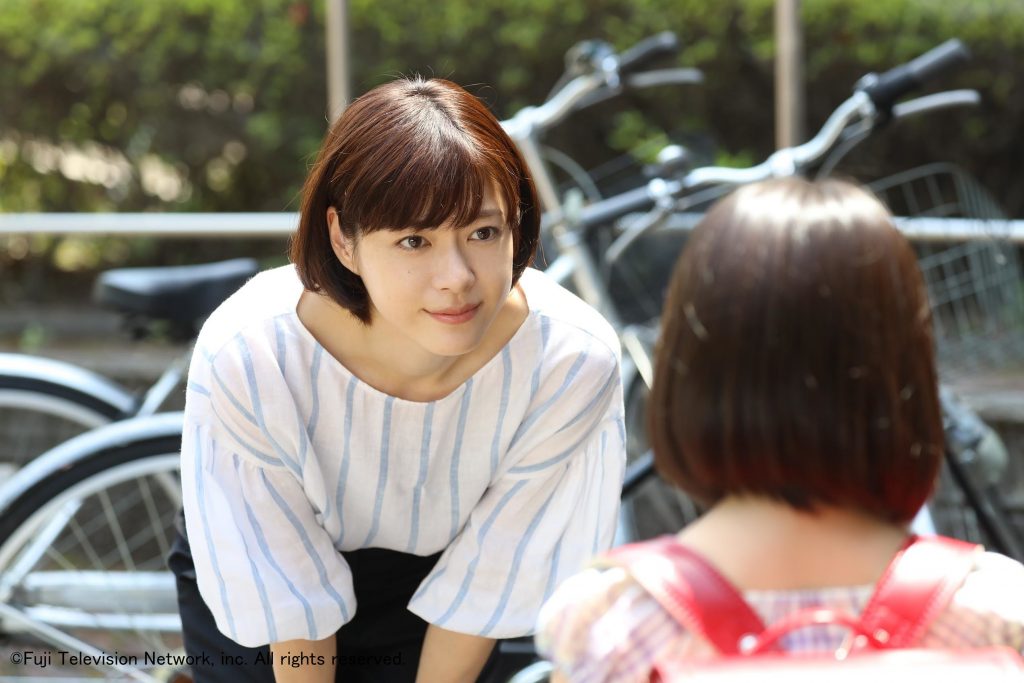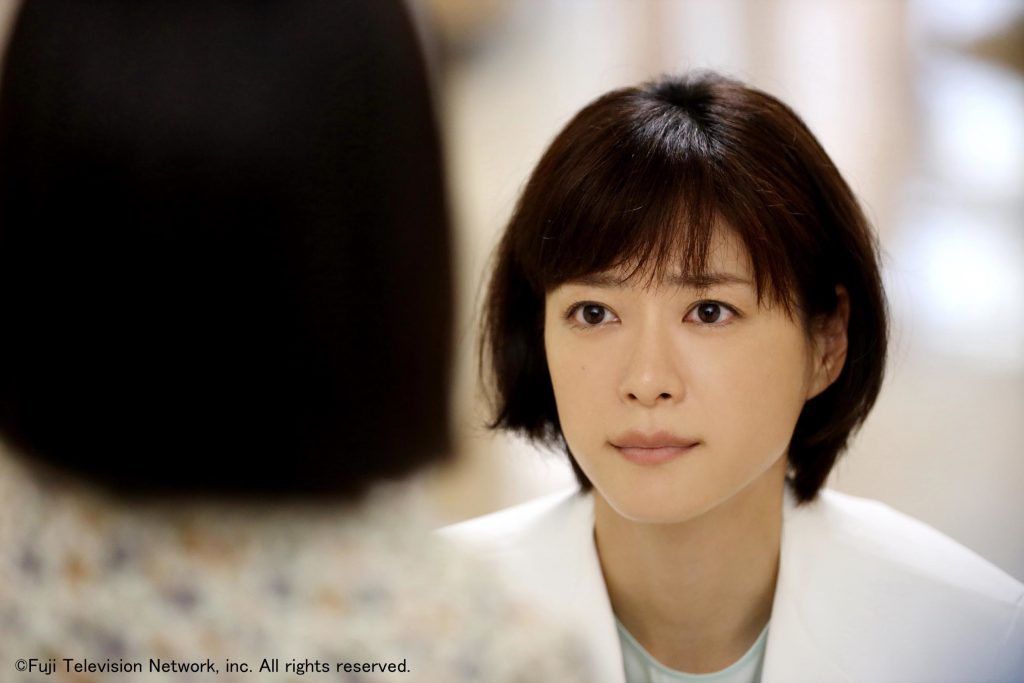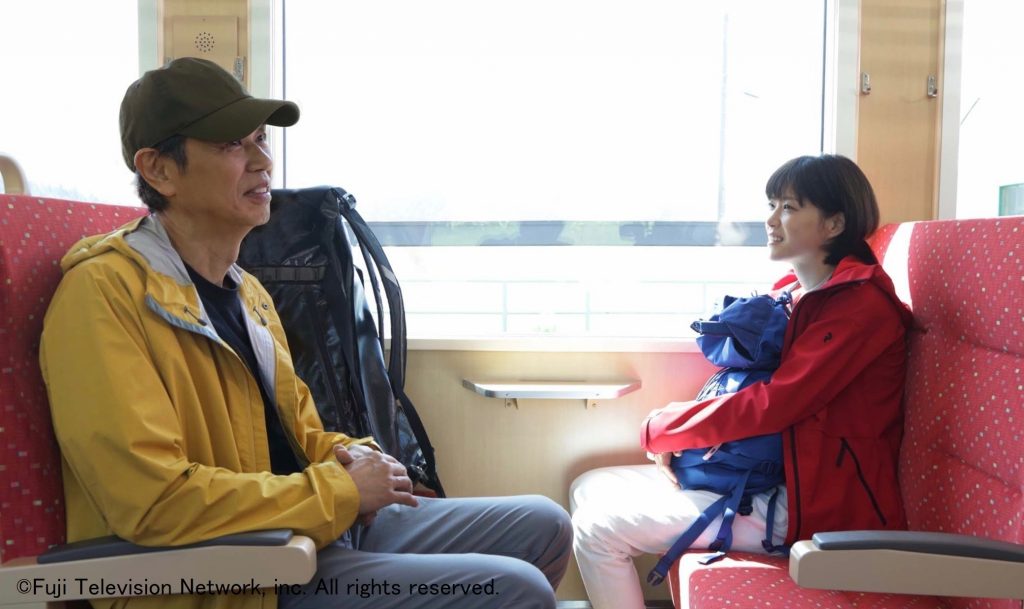 episode2
A medical student opting for a part-time position comes to Asagao's forensic research facility. Due to the student's outspoken character, staff members don't see her potential, but the chief professor somehow becomes fond of her...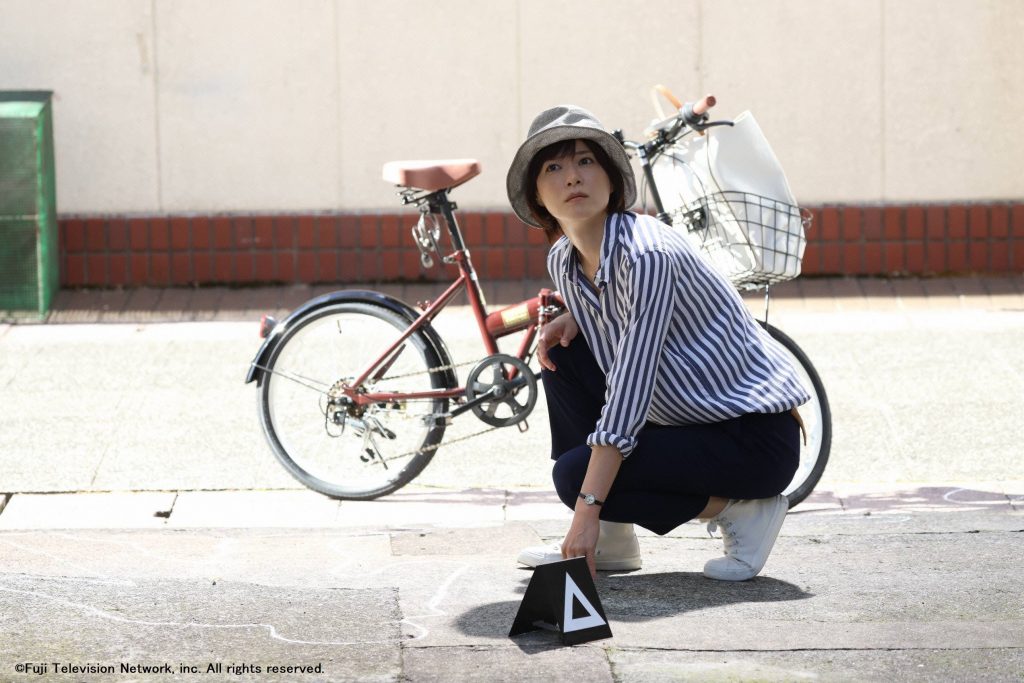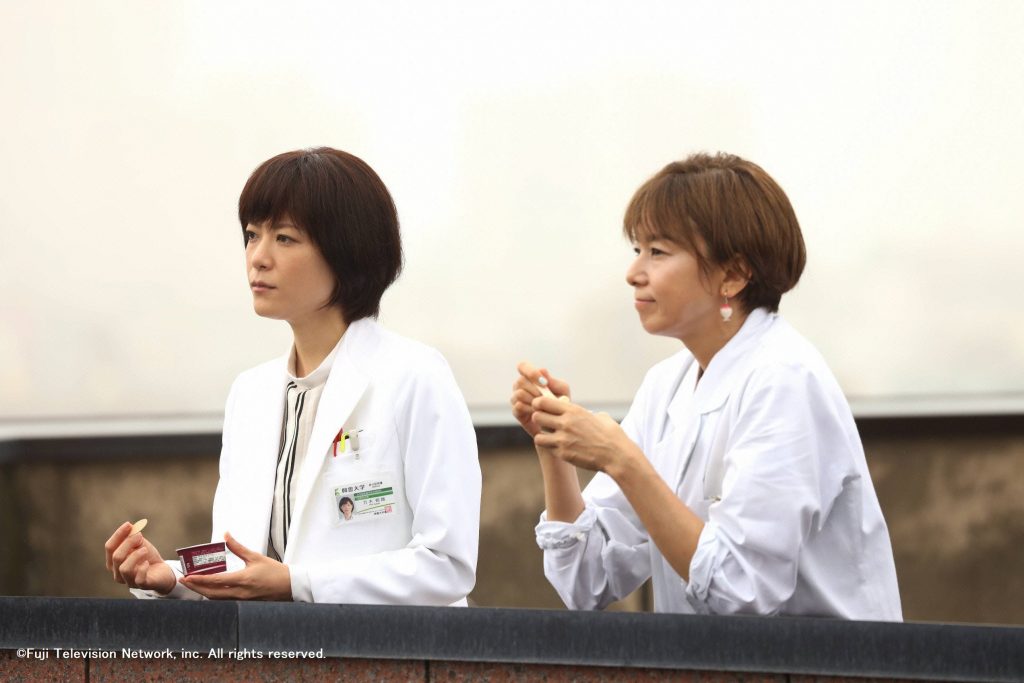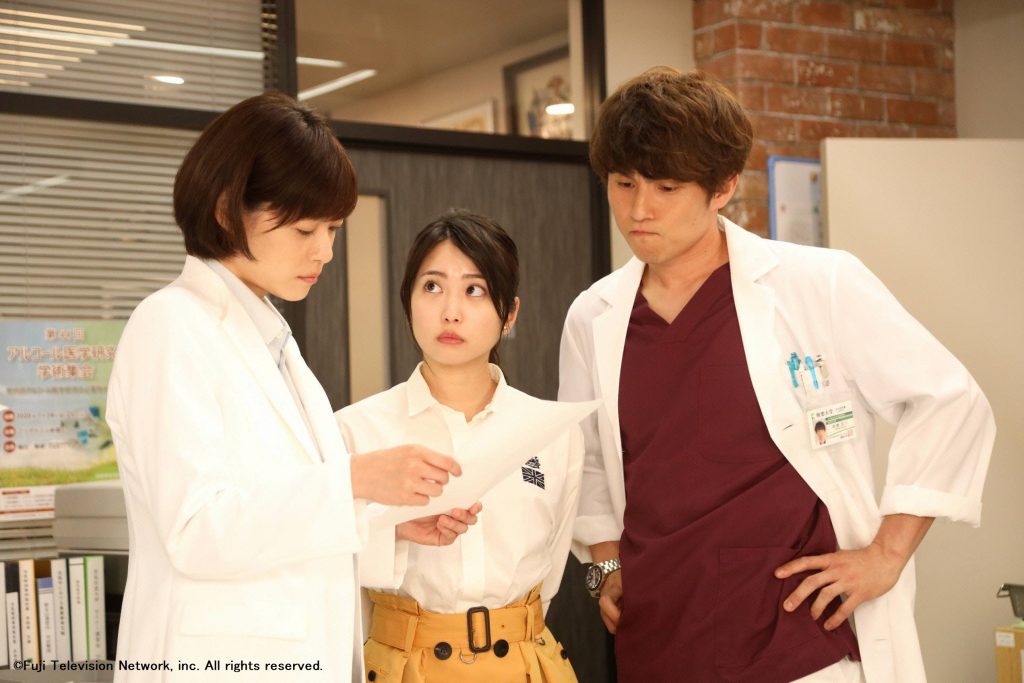 episode3
Asagao gets a marriage proposal from her boyfriend. Meanwhile, despite knowing about their relationship, Taira immediately states his oppoosition towards all of this...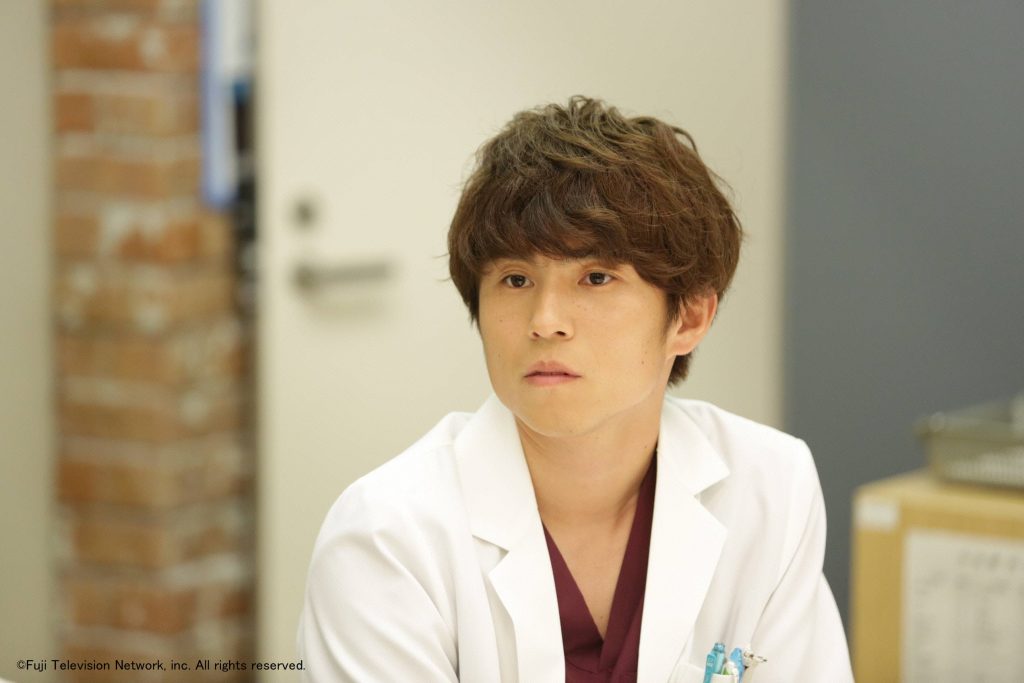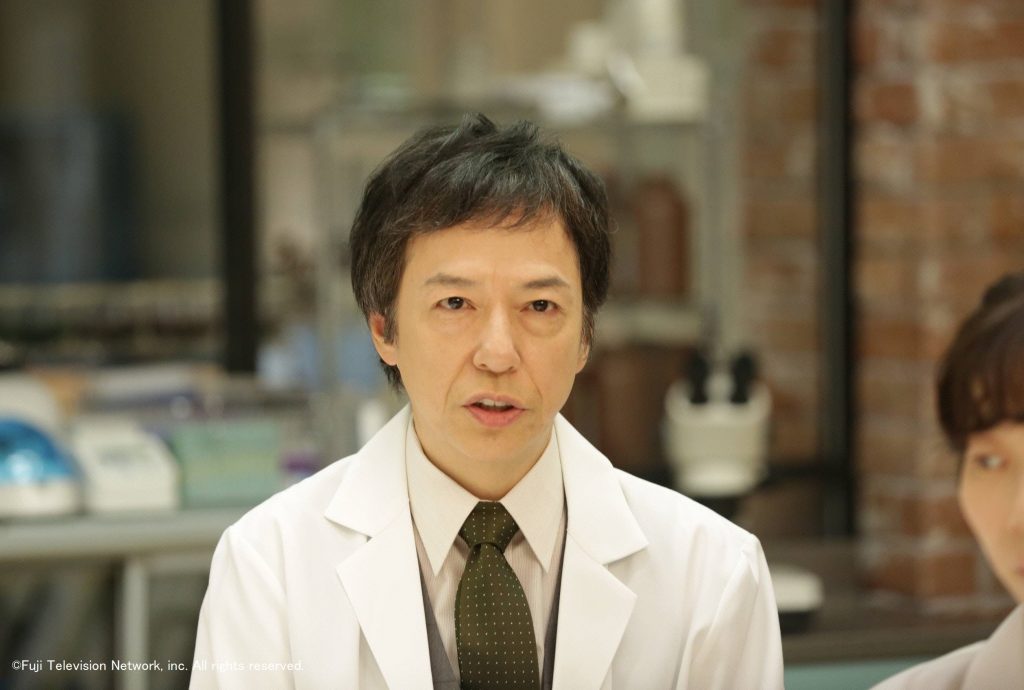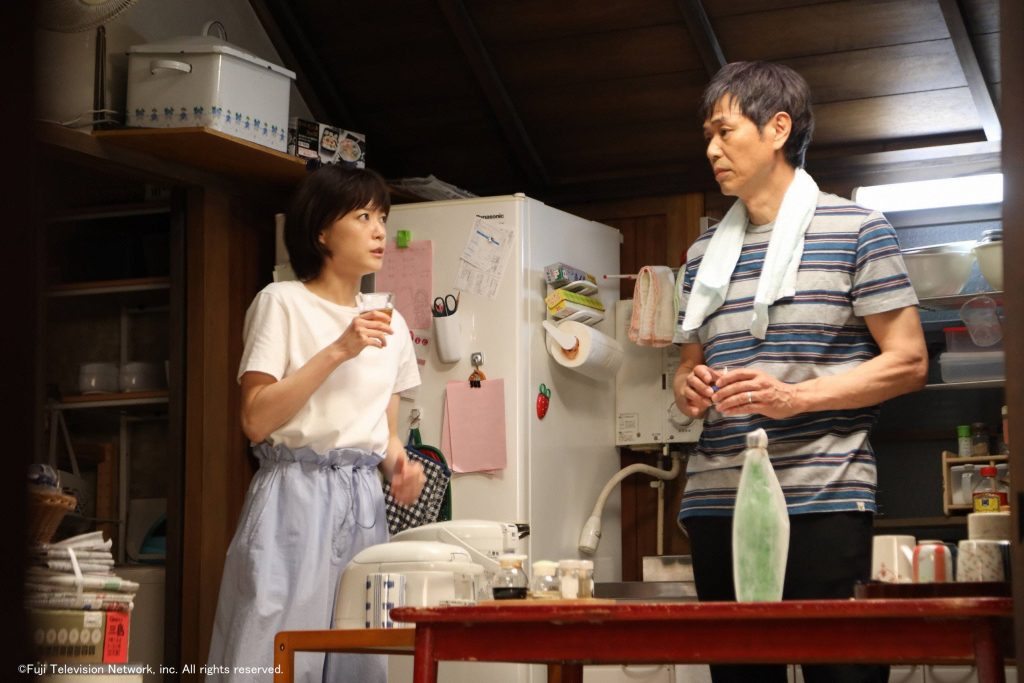 episode4
A body of a young woman is discovered. After an autopsy at Asagao's lab, potassium cyanide seems to have been the cause of her death…What is the real truth which lie behind this tragedy?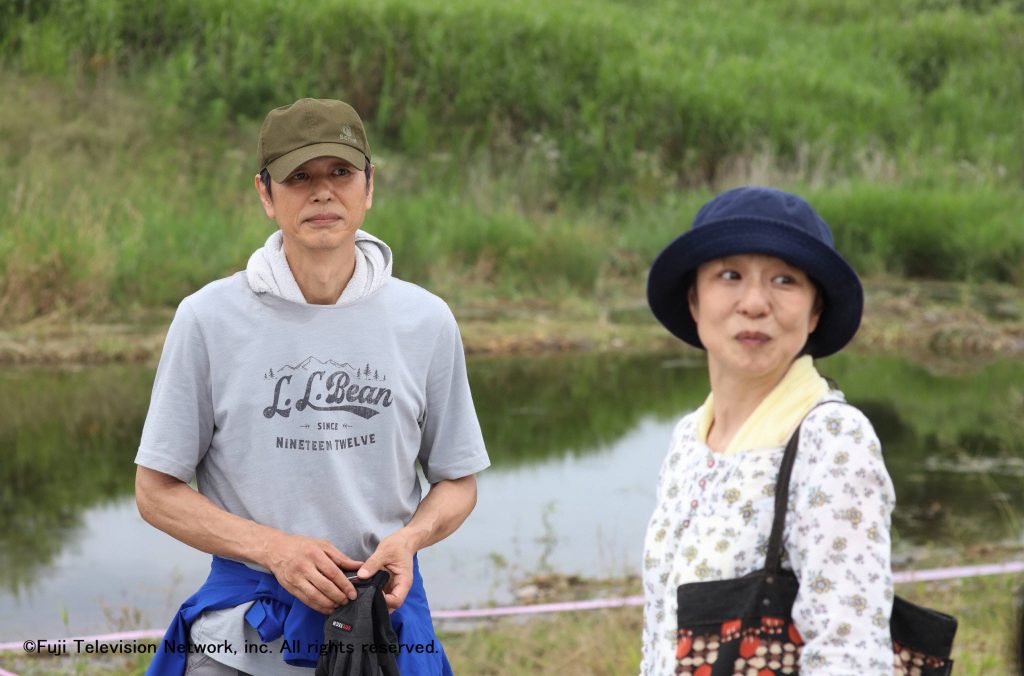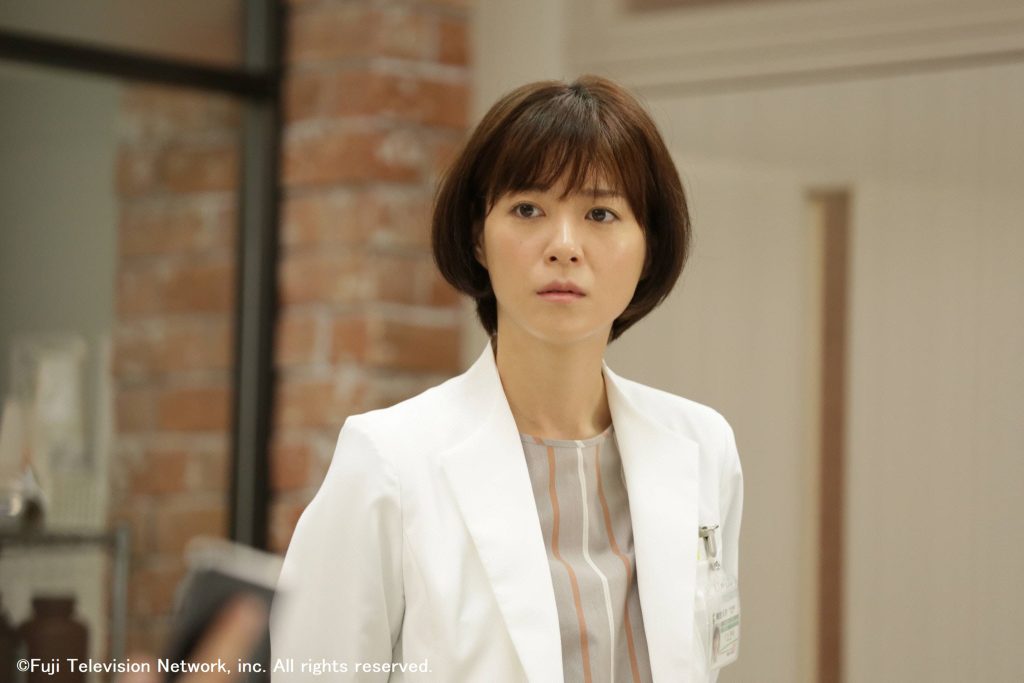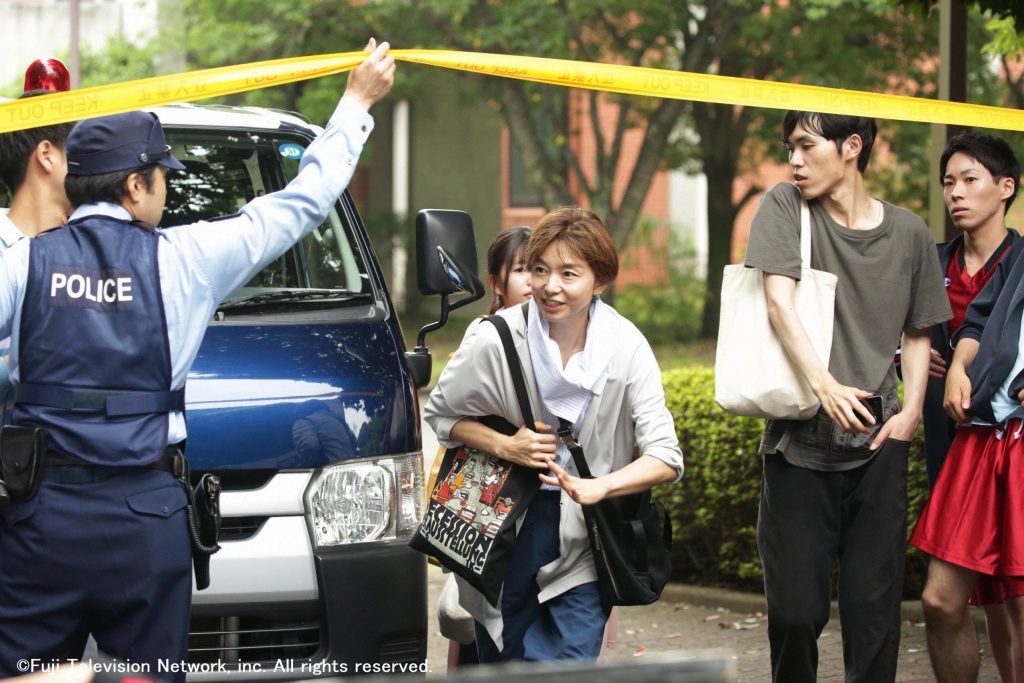 episode5
Humain remains are discovered at a haunted area and it is presumed that the person had passed away about a year and a half earlier. Meanwhile, an atrociously torn piece of white cloth is also found attached tothe body...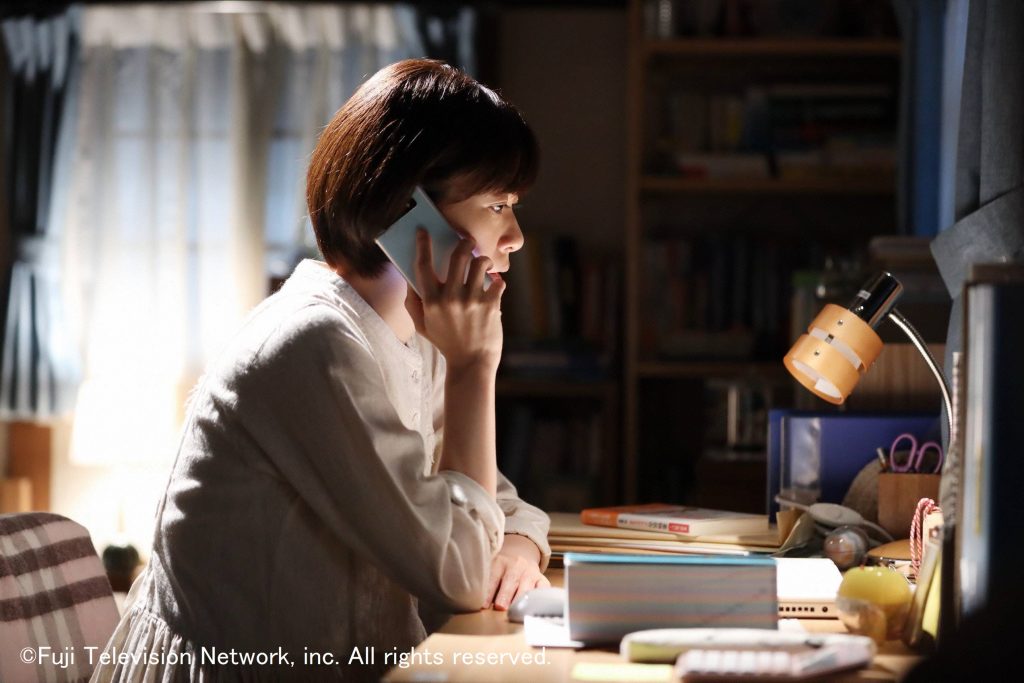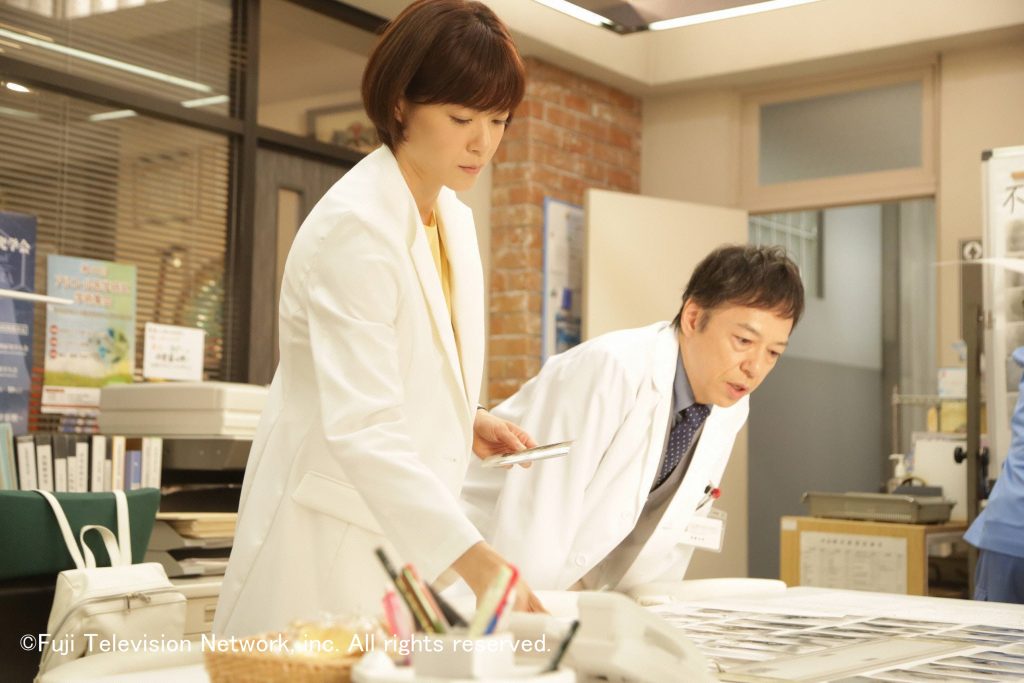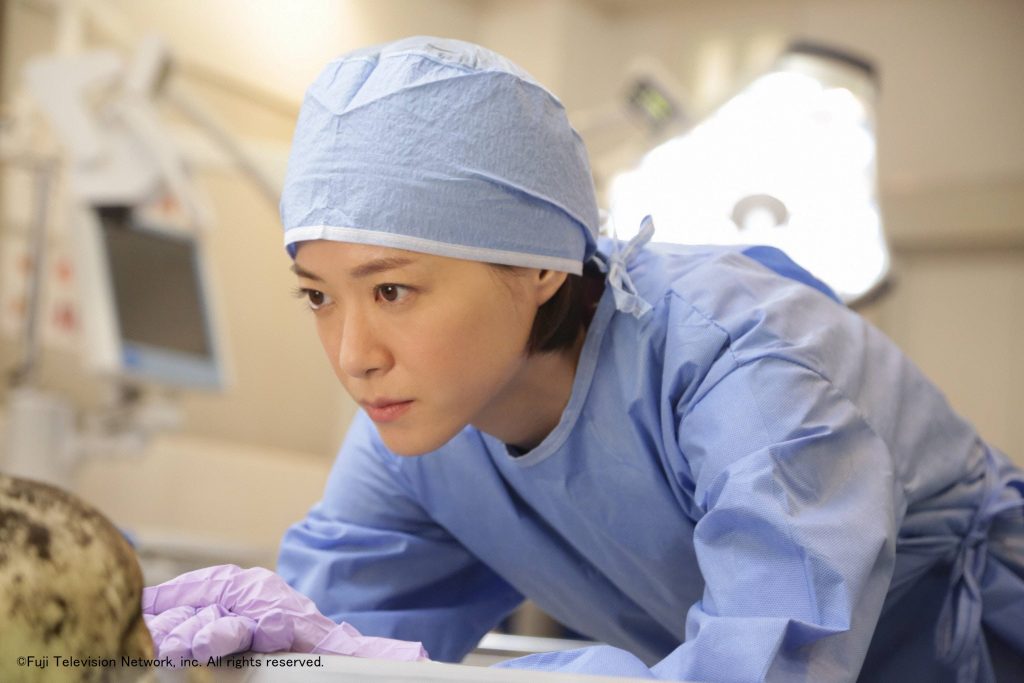 episode6
After getting married, Asagao now lives at the Maki family home with her husband, 4 year old daughter and her father Taira. Meanwhile, things have changed dramatically over the 5 years at the forensic research lab where Asagao works...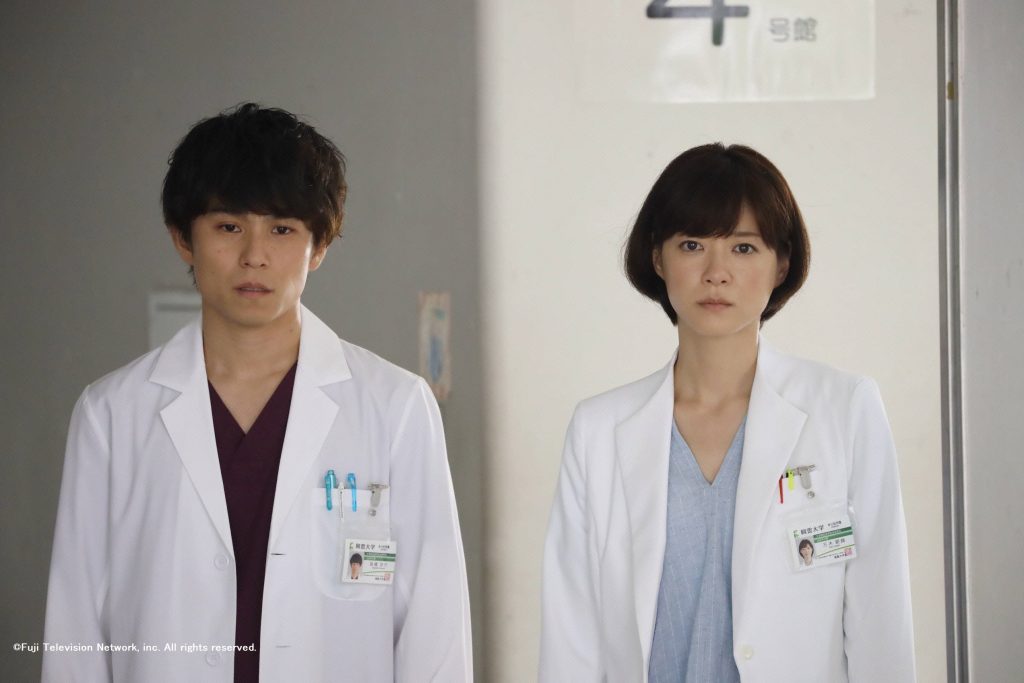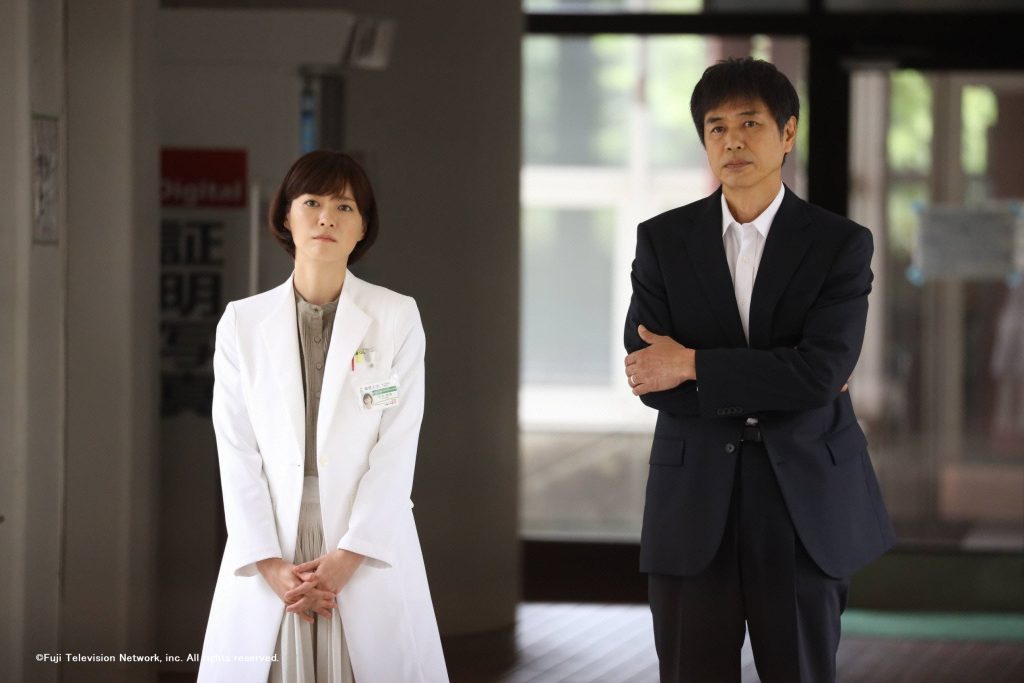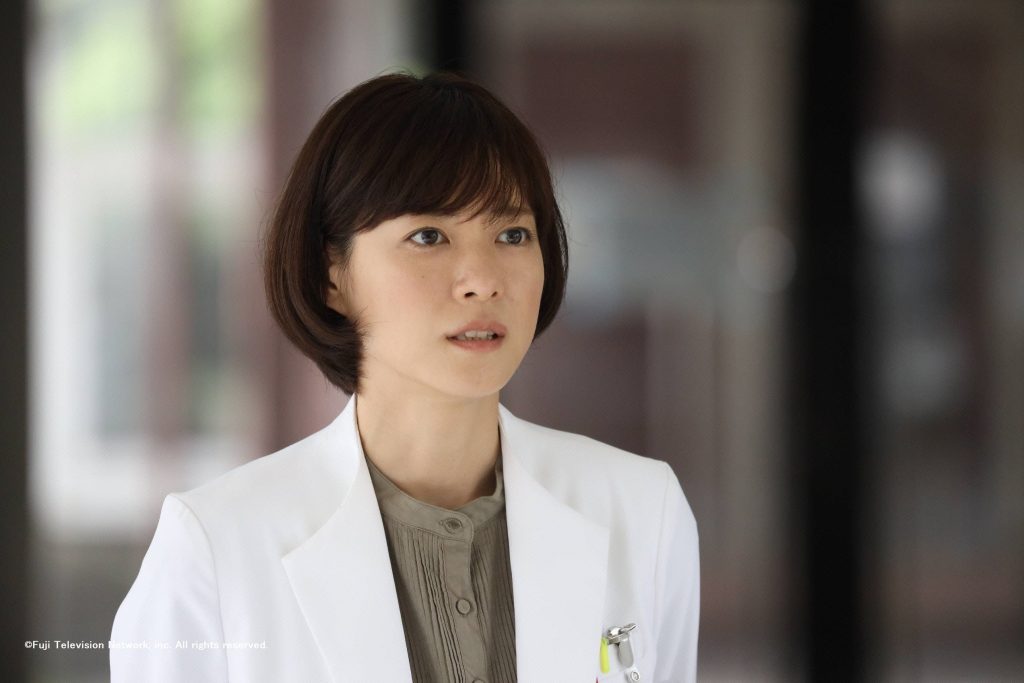 episode7
Asagao gets a call letting her know that a pair of gloves which apparently belongs to her mother has been found. It turns out that they are ones which Asagao had been using during her junior high years with her name also printed inside…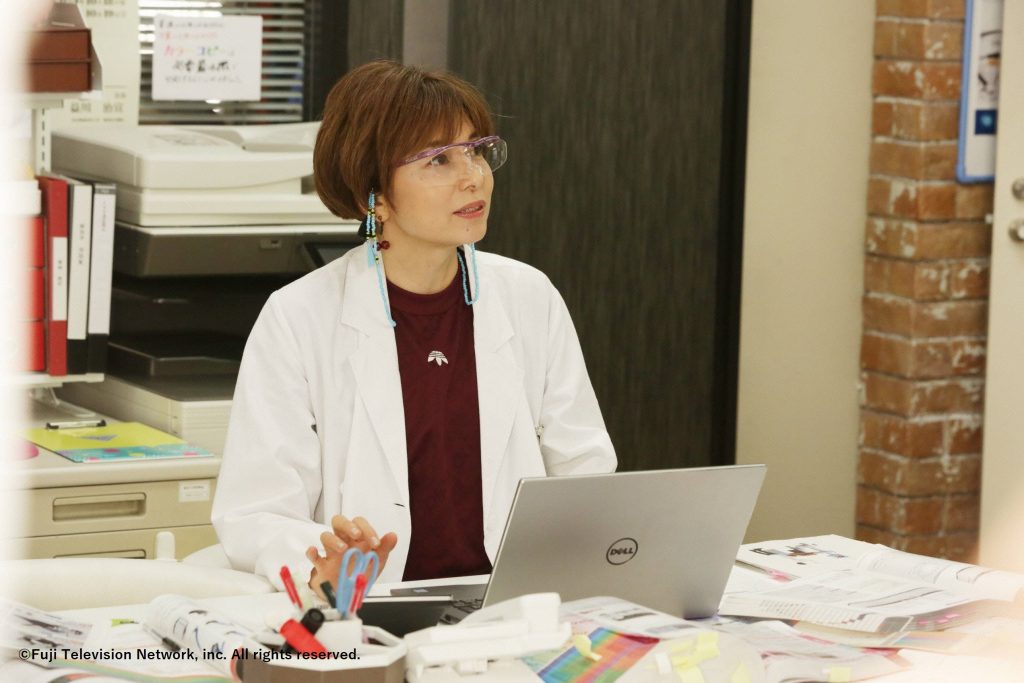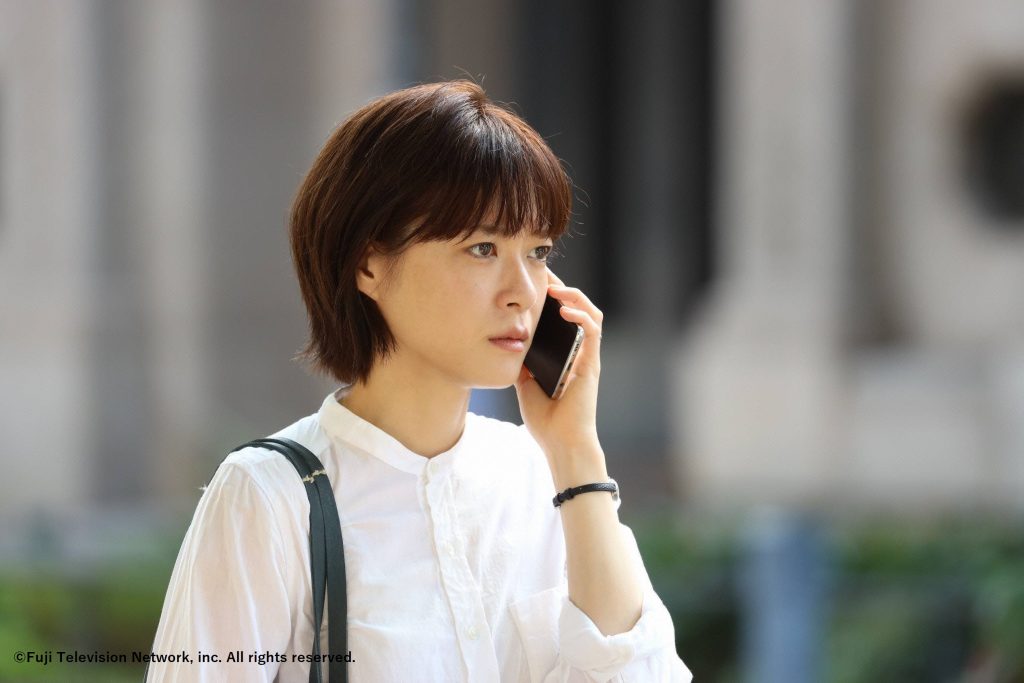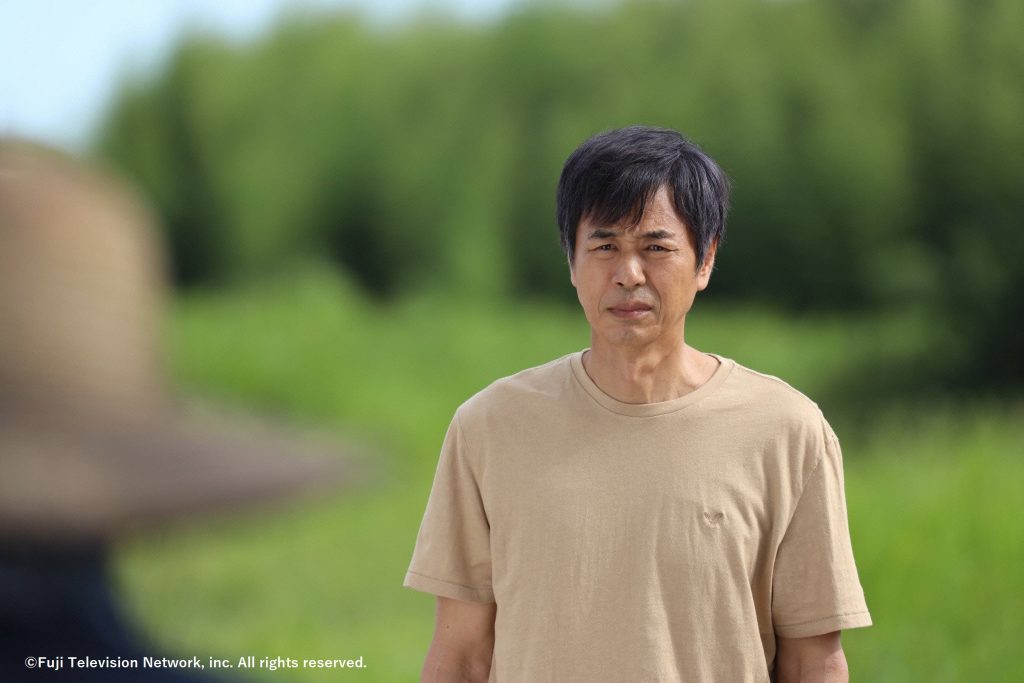 episode8
Asagao is getting worried about her father Taira, who had just returned from the Tohoku region. According to Kuwahara, it turns out that he is also working on another tricky case which could be the reason for his over-work...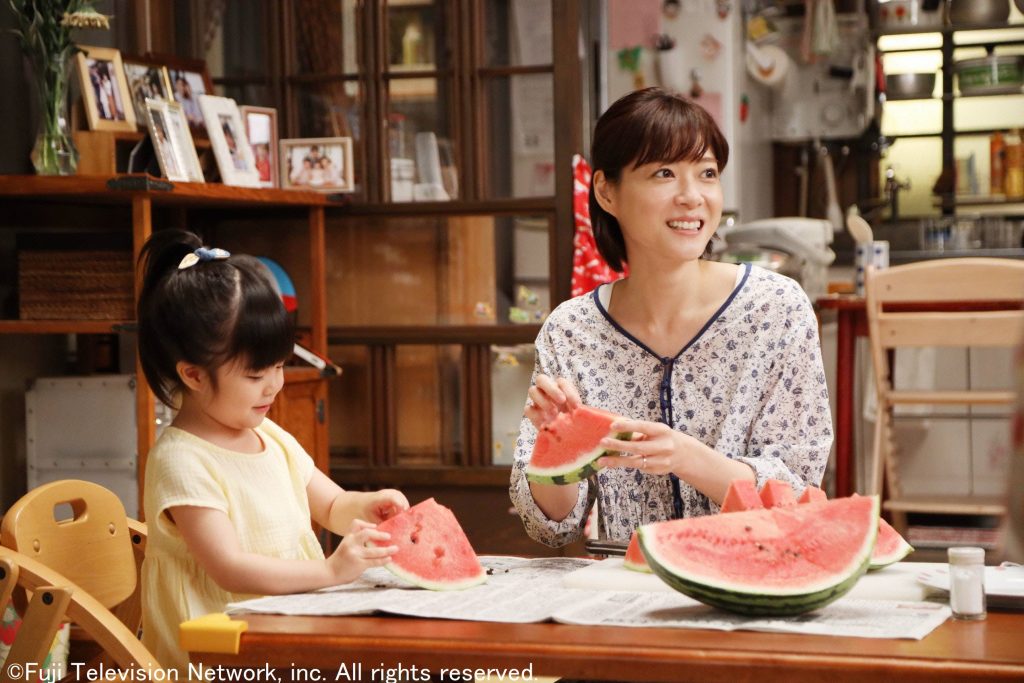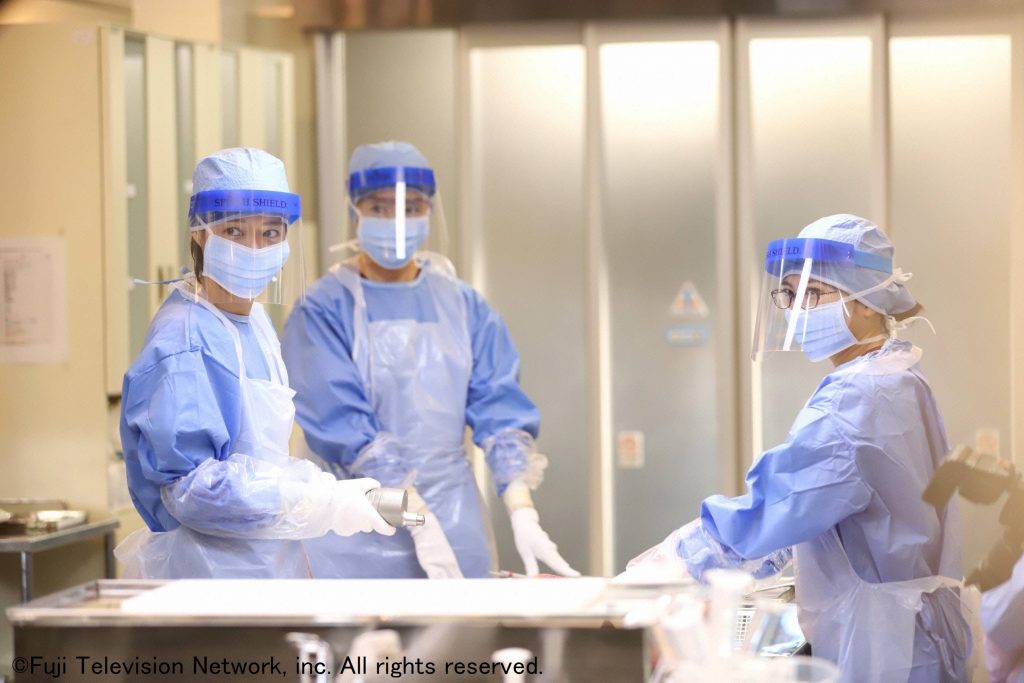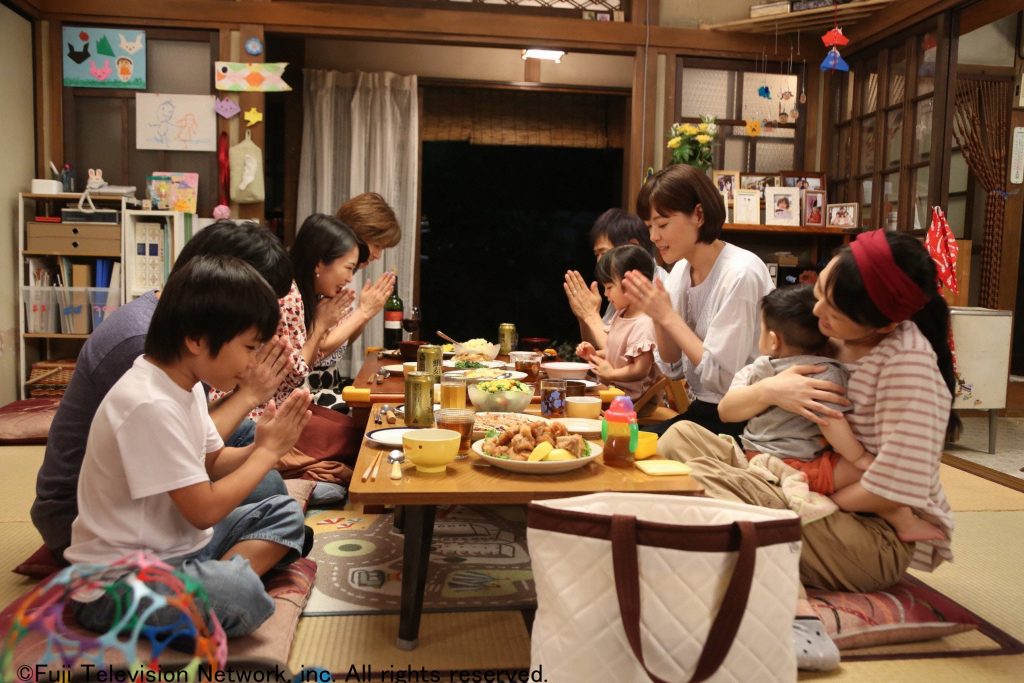 episode9
A sudden request for an autopsy comes in from a university. After receiving instructions for the procedure, Asagao and members of the forensic science lab start preparing. However, as soon as the body comes in, she discovers something worthy of a question...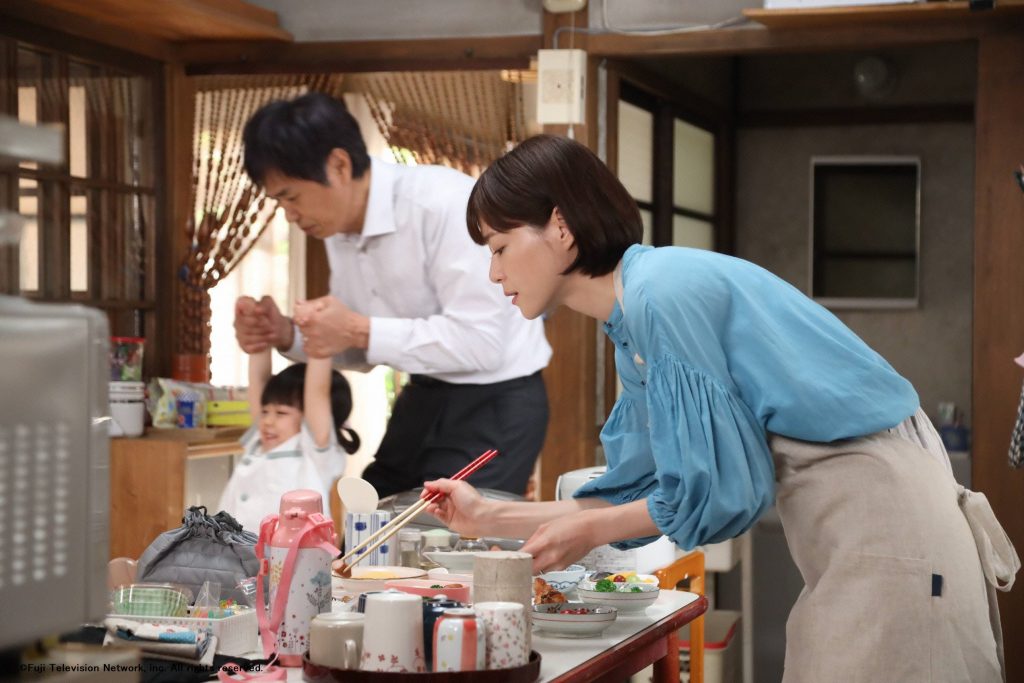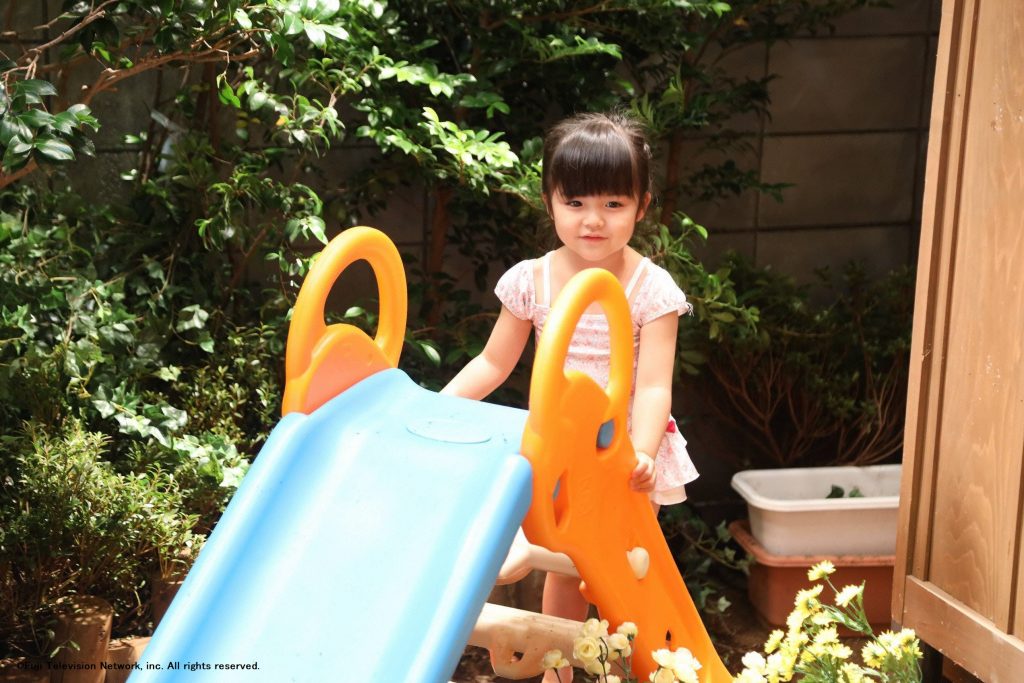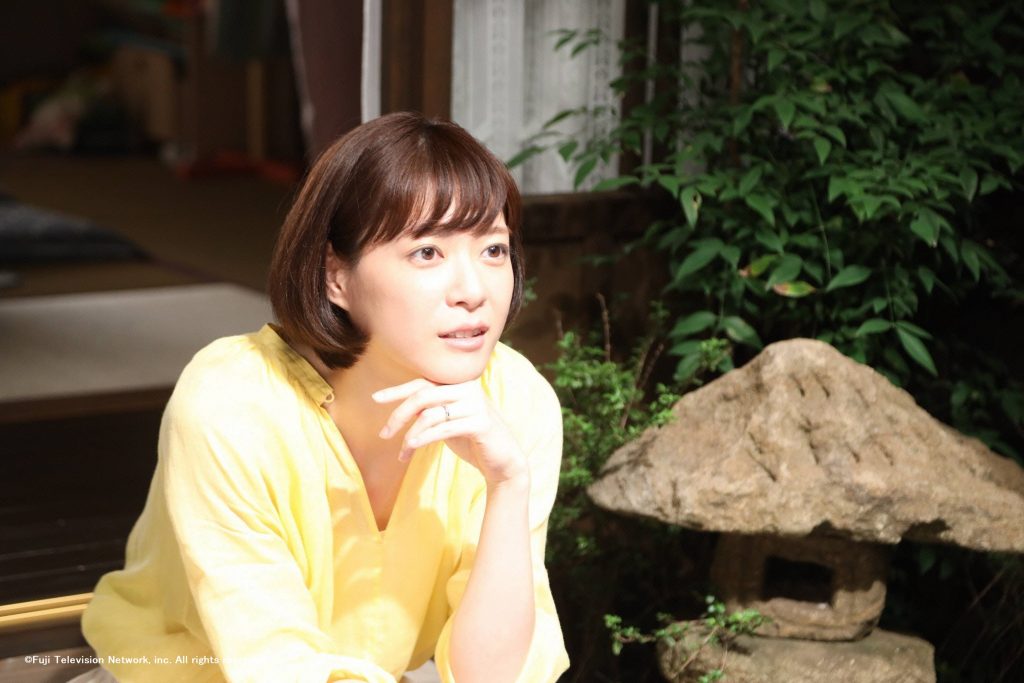 episode10
Asagao requests the chief of the forensic science lab whether it would be possible to examine the cause of death for Kizuki's wife. She determingly states that if an unexpected situation occurs, she is more than willing to switch the examination process...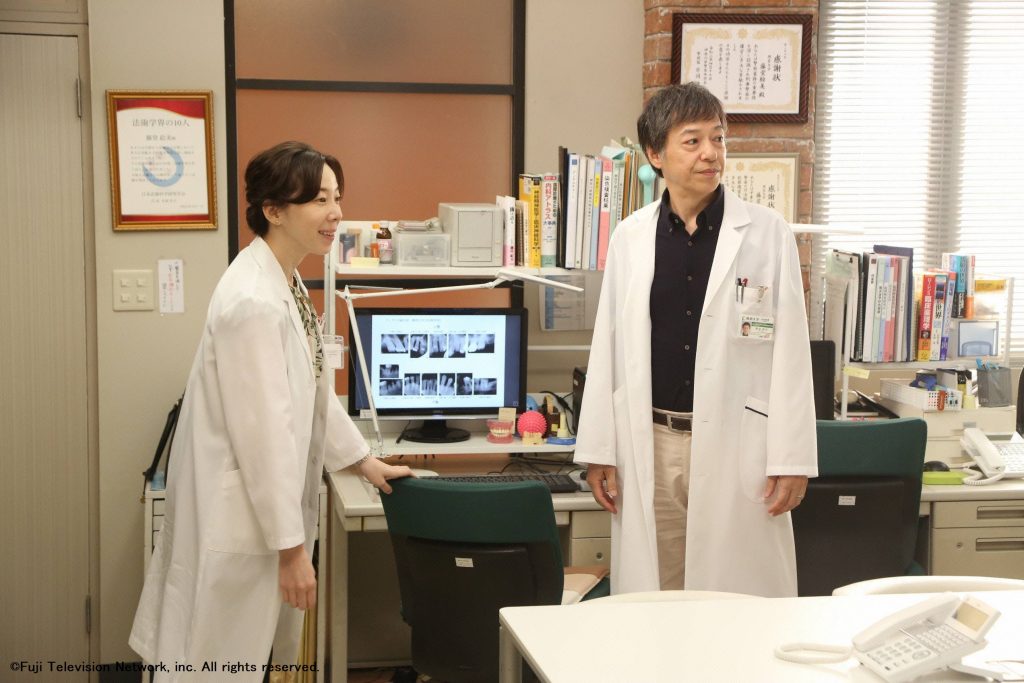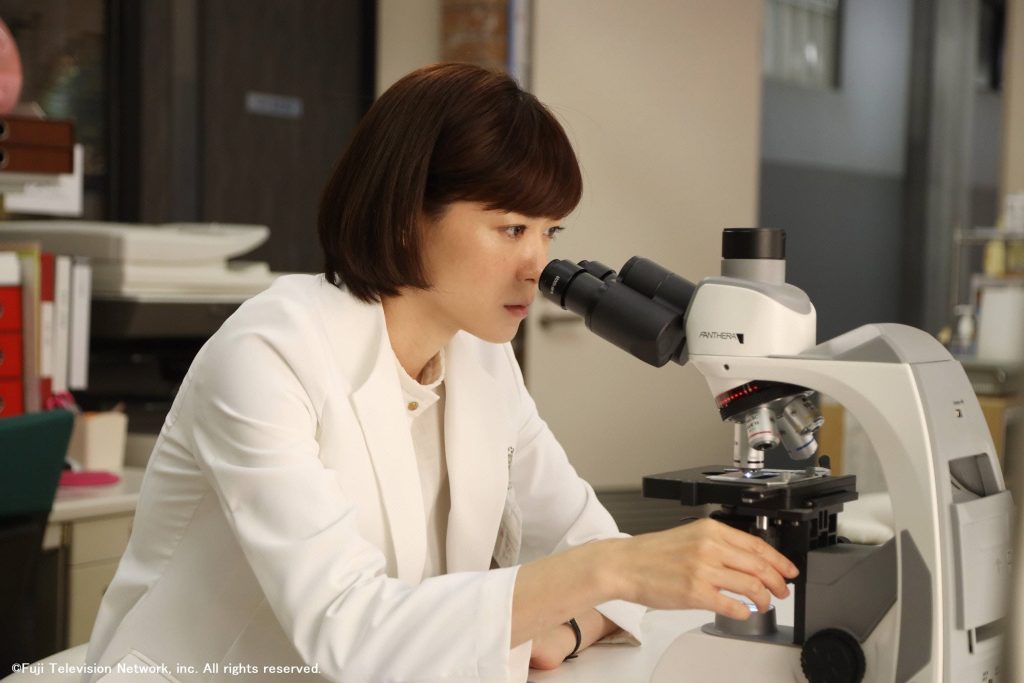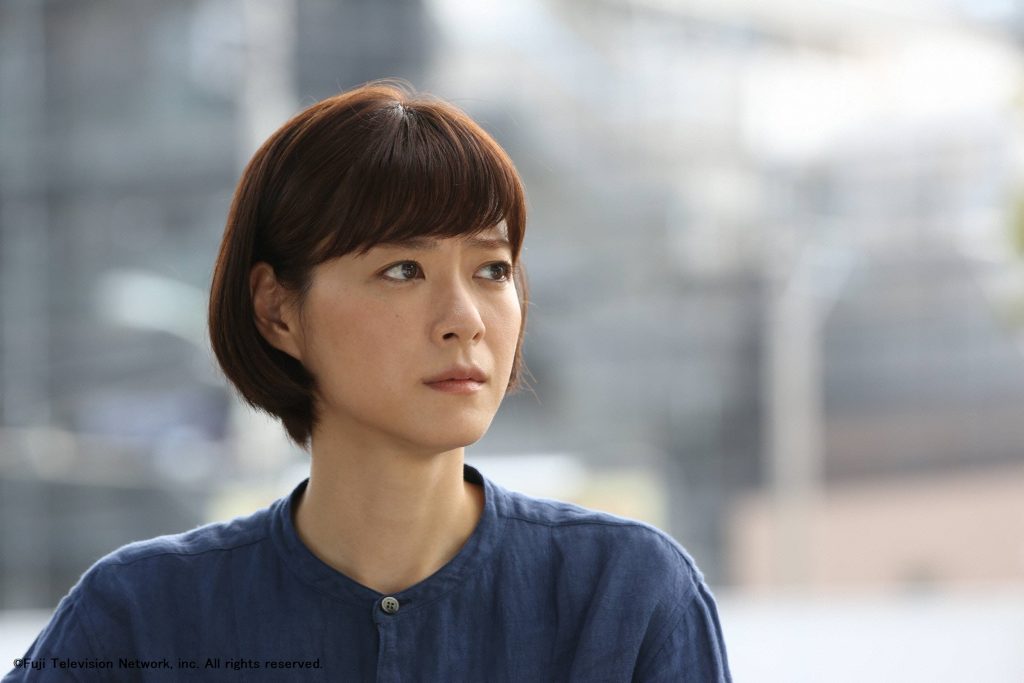 episode11
Asagao receives an emergency telephone call at midnight. It turns out that a landslide disaster had occured in Yamanashi Prefecture, and that members from her forensic science needs to attend emergency support...