Daughter of Lupin
Aired on Thursdays from July 11th, 2019 at 10PM.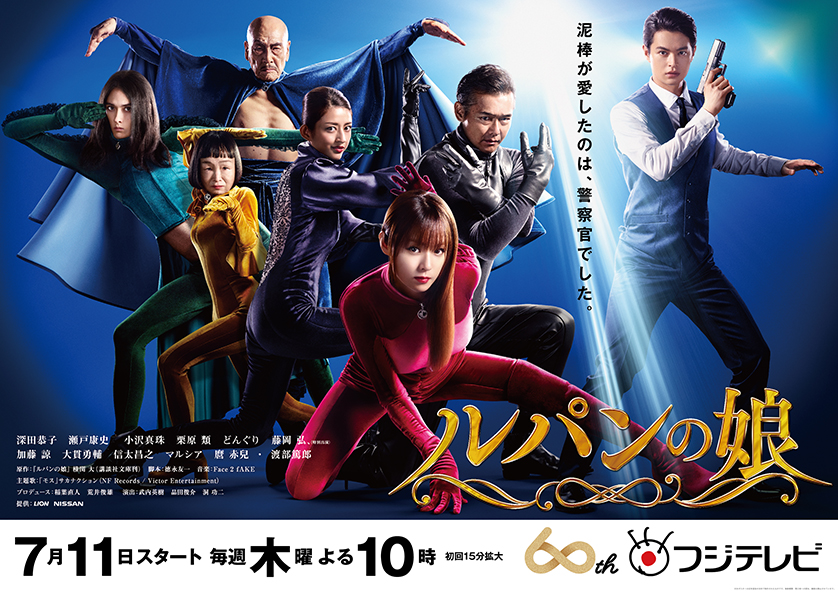 Story
Coming from a family of thieves, Hana Mikumo is a librarian in the open, however, she gets caught up in a whirlwind of dirty mischiefs due to her skillful abilities as a robber.
Even though the 'Lupin' family motto is to only target the villains, Hana's sweetheart called Kazuma Sakura, is always caught up in their thievery, due to his job as an investigator. At times, he is often attacked by some of these villains, and this in turn makes Hana feel the need to save him from them, but these kinds of action lead to unwanted consequences...
Cast
Kyoko Fukada
Koji Seto
Maju Ozawa
Louis Kurihara
Donguri
Hiroshi Fujioka (Special Appearance)
Ryo Kato
Yusuke Onuki
Masayuki Shida
MARCIA
Akaji Maro
Atsuro Watabe
episode1
Hana Mikumo is invited to her boyfriend Kazuma's parent's house for the first time, and is incredibly nervous about the occasion. Meanwhile, she is asked many intimidating questions from a family who seem to very out of the ordinary....