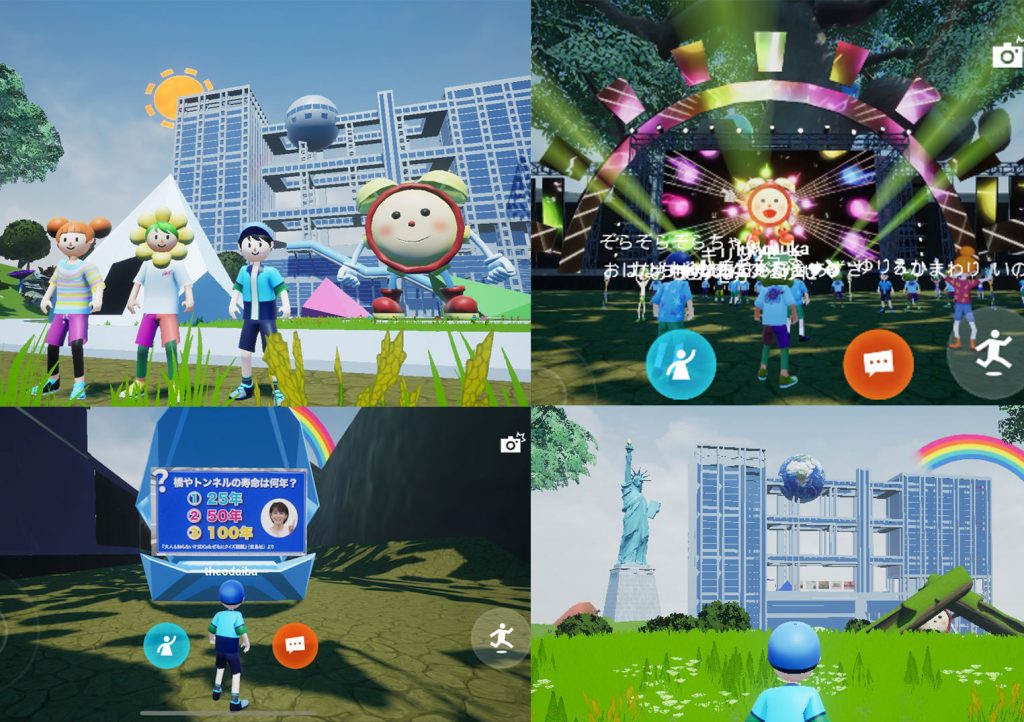 ■"Virtual Adventure Island" Awarded a Gold Stevie® Award in the "Innovation in Entertainment Events" Category in the Ninth Annual Asia-Pacific Stevie Awards!
The annual summer event presented by Fuji Television in Odaiba is back again this year! Last year, the virtual reality "THE ODAIBA 2021 Virtual Adventure Island" was held during the COVID-19 pandemic as the main event. This year, the event will be called "Virtual Adventure Island 2022" and will be held from August 11 (Thursday/National holiday) to August 28 (Sunday) for 18 days.
Fuji Television's virtual summer event for 2021, "THE ODAIBA 2021 Virtual Adventure Island," was held via Fuji TV's original App with the concept of bringing the summer event throughout Japan. By downloading the App, you can participate for free from anywhere around the country. The event welcomed 1.76 million visitors during the period of 26 days. The power of "TV & Metaverse" was perfectly demonstrated, attracting an astonishing number of visitors.
Additionally, last year's virtual event was highly praised for its successful transition from the traditional event utilizing the company building to a virtual event, as an innovative project that attracted visitors of all ages, as well as being developed into other ideas as a sustainable initiative.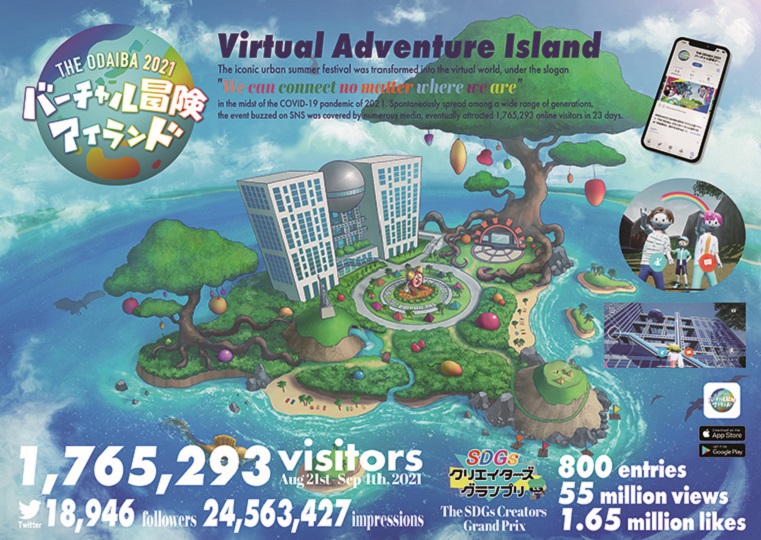 Also, winners for the Stevie® Awards (often recognized as the Academy Awards for business) were announced on Thursday, April 21. Fuji Television was named the winner of a Gold Stevie® Award in the "Innovation in Entertainment Events" category in the ninth annual Asia-Pacific Stevie Awards for "Virtual Adventure Island."
Since 2002, the Stevie Awards are widely considered to be the world's premier business awards and are conferred in eight programs including, The American Business Awards®, The International Business Awards®, the Asia-Pacific Stevie Awards(since 2014)and the Stevie Awards for Women in Business. The winners will be celebrated during a virtual (online) awards ceremony on Wednesday, June 29.
 ■Official Website (Stevie® Awards)
http://www.StevieAwards.com