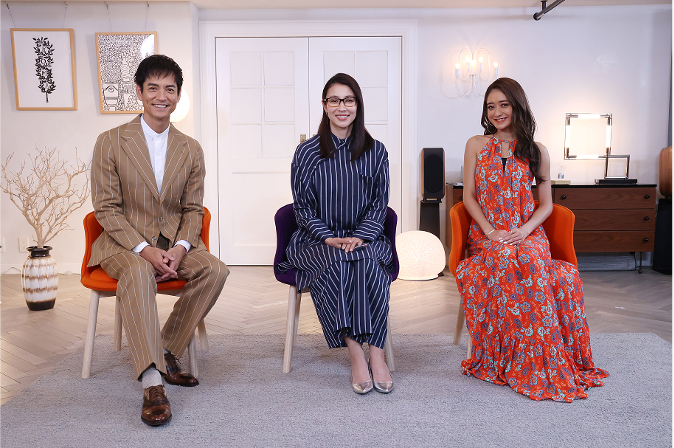 Variety show "Let me tell your fortune" currently broadcast on Fuji Television Network, is a fresh new fortune-telling show like no other, where highly skilled fortune-tellers suddenly predict and read the lives of renowned celebrities and the public. It provides entertaining glimpses into the modern young generation's circumstances, family situations, workplace dynamics, and relationships.
And now on Tuesday, July 4, "Let me tell your fortune" (July 3 episode) began streaming in Taiwan immediately after the main broadcast in Japan as latest episode streaming. A first-time achievement for a Fuji TV Network Variety series. Starting with Taiwan, the show is being considered for worldwide distribution through this method.
"Let me tell your fortune" is partnering with video streaming service KKTV. Taiwan's leading multi-platform video-on-demand service, boasting over 4.5 million app downloads and over 4 million registered subscribers. It is renowned for having the largest collection of Japanese dramas and animations in Taiwan.
Furthermore, it stands out with its extensive catalog of content sourced from top broadcasting stations across Asia, including Japan, South Korea, Taiwan, Hong Kong, Thailand, and China. It offers seamless and stable quality of streaming, along with high-quality localization and translation. Not only in Japan, but also in the global stage, we hope to garner even more attention for "Let me tell your fortune."
■KKTV comments: "Viewers in Taiwan are particularly receptive to fortune-telling and eagerly anticipate for moments when they can think, "How do they know that?" or "That's remarkably accurate!" They want to know various ways to boost their fortune. Also, JO1 and INI fans were happy to see their favorites from the very first streaming. We hope that one day, there's the chance for Taiwanese celebrities to be read their fortunes on the show."
 ■Let me tell your fortune (official website)
https://www.fujitv.co.jp/uranattemoiidesuka/