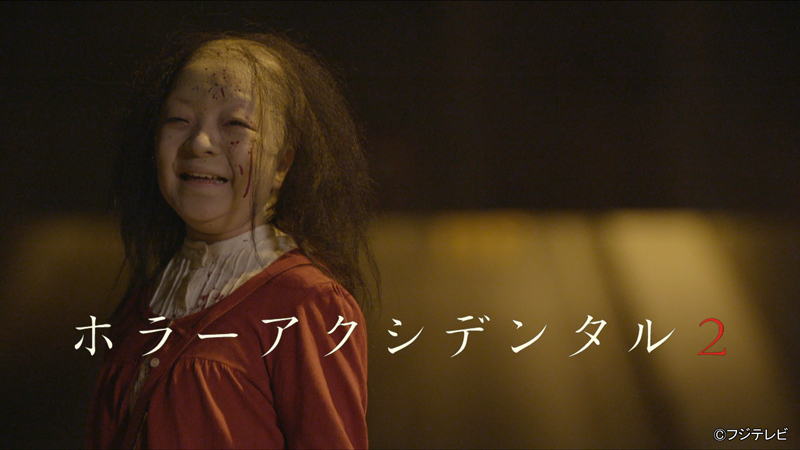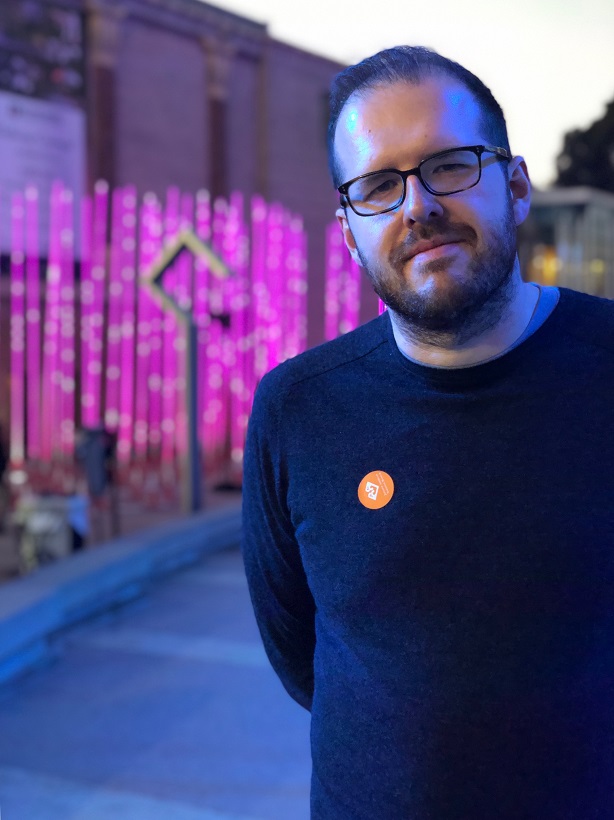 "Horror Accidental," is drama which aired on an irregular basis as one of Fuji Television's midnight "CX-horrors" series, and rather than the typical world of spirits and vengeance you would get in a stereotypical Japanese horror story, and also a little different from those based on the occult world of zombies and paranormal activities, this neo-Japanese horror series has been stylishly crafted to highlight everyday situations normal people find themselves in, and the horrific possibilities that lurk around every corner in our modern world, along with human insanities. Even though it was aired quite late at night, it immediately caught the attention of many of the younger generation.
"Horror Accidental" is originally directed and written by the foremost figure of neo-Japanese horror, Koichiro Miki. His contents focus on the "dark minded" elements of human beings, and rather than the over exaggerated direction typical of a horror themed story, it conveys the most detailed movements, smallest changes of expression, and are portrayed with the inclusion of unique intervals and pauses. The stories are sure to give viewers the kind of feeling that many of the scenes could even happen to themselves, and also leave an unpleasant sense of unexplainable logic after watching it.
And, this time round, Amuse Group USA, a wholly-owned subsidiary of the Japanese entertainment powerhouse, Amuse, Inc. was the 'matchmaker' which made all of this a reality. Through the J-CREATION project(www.j-creation.us/jp/), the company is involved as the IP curator of Japanese content facilitating the adaptation of these properties for Hollywood's major studios, TV networks and production companies. Since 2016, Fuji Television has been actively working towards Hollywood remakes of its IP. Up until now via J-CREATION, there has been many studio option contracts and deals associated with planning and development, however, the remake of "Horror Accidental" is the first time that actual production and streaming has become a reality. Fuji Television and Amuse Group USA are serving as Executive Producers for this project. This one of a kind horror content from Fuji Television, will head out into the world in a new style never been seen for a Japanese content of its kind.
■Fuji Television's Horror content becomes a remake through the collaboration of a talented Hollywood production team!
This Hollywood remake is being produced by Gunpowder & Sky, a global entertainment company founded by former MTV President, Van Toffler, which has produced many kinds of content for Hollywood. The remake is being directed and scripted by Evan Daugherty, who has worked on the scripts for 2012's movie "Snow White and the Huntsman" starring Charlize Theron," "Divergent" (2014) and "Tomb Raider" (2018). The American version of "Horror Accidental," will be streamed on "Quibi," a popular video streaming service for short, bite-sized original programming, led by Jeffrey Katzenberg, who after departing Disney, co-founded DreamWorks Animation. The subscription based video streaming service for short, bite-sized original programming, has attracted the attention of many from before it began its services, and it continues to create high quality contents of approximately 10 minutes for Hollywood.
■Comments
Kenichiro Otsuji  – Content Creation and Distribution, Fuji Television (Horror Accidental – Planning for Japanese version)
I am so excited to see how a content from Tokyo which has a unique outlook, different from themes revolving around vengeance, zombies and splatter, will be created by talented creators in Hollywood. Also, I'm honored that including America, the video streaming platform "Quibi," which is now one of the world's most widely talked about platforms has agreed for its streaming.
■Evan Daugherty (Director/Script for the American remake version)
Without using the typical techniques often used for horror stories, the drama produced by Fuji Television have been presented in a very eerie and unique way. I feel honored that we are able to remake the series aimed for the American audience. I also believe that "Quibi" will be the perfect platform for such a content which depicts a revolutionary form of storytelling.
◇About Quibi
Quibi was founded by former CEO of DreamWorks Animation, Jeffrey Katzenberg, and Meg Whitman who served as president and CEO of eBay, is the company's CEO. It is a mobile-first media technology platform bringing together the best of Silicon Valley and Hollywood. With its inclusive business structure catering for short contents aimed at smartphones, it also takes part in the digital platform business. It is the first entertainment platform built for easy, on-the-go mobile viewing, where you can enjoy high-quality bite-size series created by Hollywood's top studios and creators.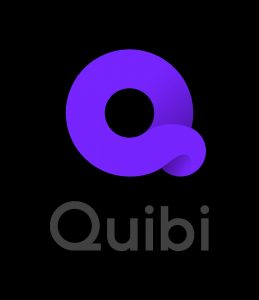 ◇Gunpowder & Sky
Since its inception in 2016, Gunpowder & Sky, headquartered in Los Angeles with offices in New York and London, has released more than 30 feature films and drama series, as well as hundreds of short films, through partnerships with leading platforms such as HBO, Netflix, MTV, Hulu, Sky, Showtime, DirecTV, Amazon, Facebook and YouTube, as well as Quibi and HBO Max, working with theatrical releases and on-demand streaming.
◇FOD
FOD is Fuji Television's online video streaming service. Currently, it offers free online viewing of shows aired on terrestrial, as well as "FOD Premium," a pay-per-view based platform giving subscribers the opportunity to watch over 40,000 contents in genres such as drama, variety shows, animation, and movies from both Japan and abroad. Also, they offer all you can read manga comics and magazines, and over 280,000 e-books.
■Official YouTube Website (Horror Accidental 1): https://www.youtube.com/user/HorrorAccidental
■Official FOD Streaming Website  (Horror Accidental 2): http://fod.fujitv.co.jp/s/genre/drama/ser4768/
■Official FOD Website: https://fod.fujitv.co.jp/