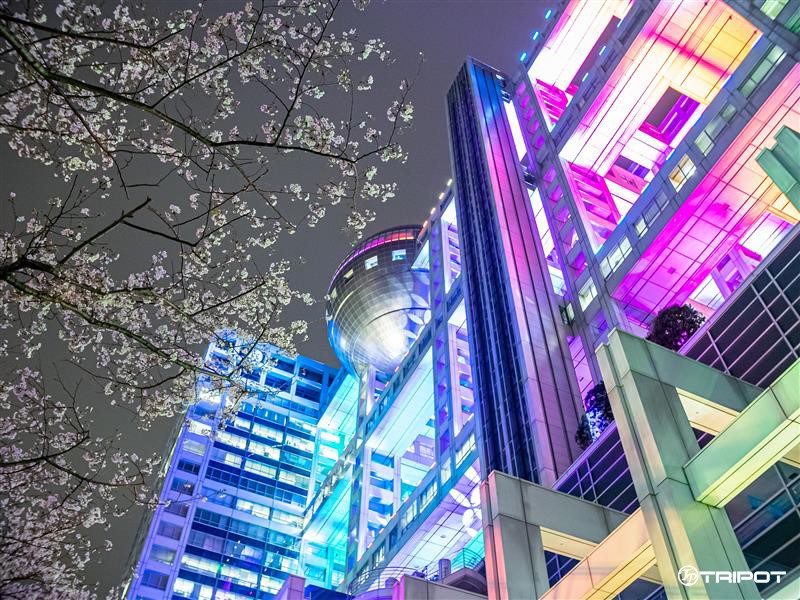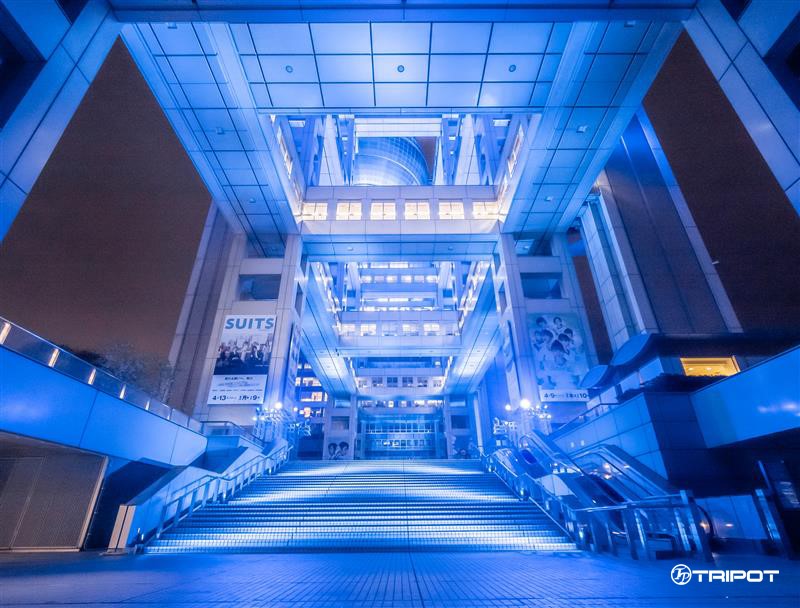 Fuji Television's light-up gets a complete renewal, as the office building illuminates like a mystical aurora! The illuminations are themed around seasons, through to awareness color light-ups which show support for various social issues within a yearly schedule. As a part of the night-time entertainment plans for the "Tokyo Waterfront City" area, the illuminations are heartwarming.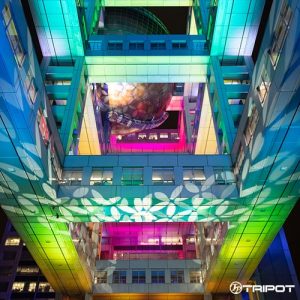 <General Outline>
★Light-up locations
Fuji Television Headquarters Building/"Hachitama" Spherical Observation Room/Grand Staircase/7F Fujisan Terrace/Staircase areas/Tube Escalator
★Light-up hours
Sundown ~ 23:00.
※Please note that the light-up schedule could change or be cancelled due to unavoidable circumstances.
<SCHEDULE> 
■April 2nd (Thu) – April 5th (Sun): Blue
World Autism Awareness Day (April 2nd) Autism awareness
■April 24th (Fri) – April 26th (Sun): Rainbow
LGBT/Human Rights Awareness (April 25th/26th) Awareness of sexual orientations
■September 18th (Fri) – September 21st (Mon) White
International Day of Peace (September 21st) World Peace Day
■October 1st (Thu) – October 4th (Sun): Pink
Pink Ribbon Day (October 1st) Breast cancer awareness
■October 16th (Fri) – October 18th (Sun): Green
Green Ribbon Day (October 16th) Organ donation awareness
■October 30th (Fri) – November 1st (Sun): Orange
Orange Ribbon Campaign (November 1st) Prevention of child abuse and neglect
■November 10th (Tues) – November 12th (Thu): Purple
Purple Ribbon Campaign (November 12th) Efforts to eliminate all forms of violence against women
■November 13th (Fri) – November 15th (Sun): Blue
World Diabetes Day (November 14th) Actions to confront diabetes
■November 30th (Mon) – December 2nd (Wed): Red
World AIDS Day (December 1st) Raising awareness of the AIDS pandemic/challenge stigma
■January 19th (Tues) – January 21st (Thu), 2021: Yellow
Yellow Ribbon Campaign (January 20th) Ratification of the United Nations Convention on the Rights of Persons with Disabilities, social participation of persons with disabilities and prohibition of discrimination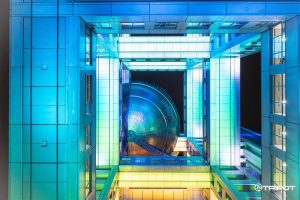 ★INSTAGRAM
https://www.instagram.com/fujitv_aurora/
★WEBSITE
https://www.fujitv.co.jp/aurora/