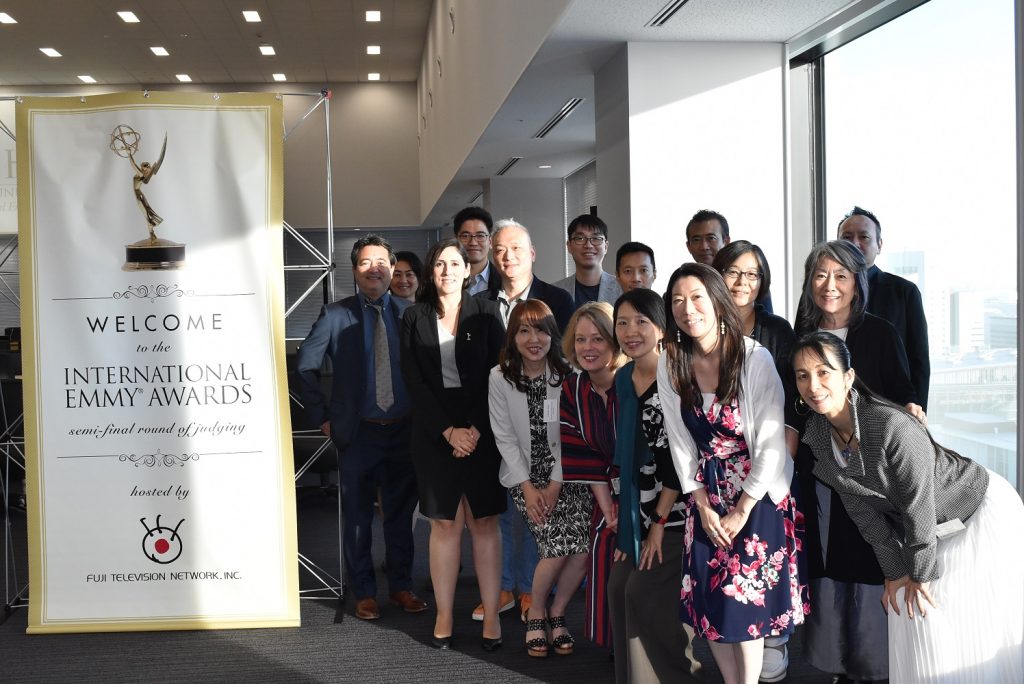 Tokyo, Japan–Fuji Television is proud to announce another successful semi-final round of judging of the International Emmy Awards that took place on June 29, 2018. This is Fuji TV's sixth consecutive year to host the prestigious event, this year for the TV Movie/Mini-Series category.
A selected panel of 13 TV experts and industry elites from 5 countries/regions viewed and rated the entries. It took the panel more than 8 hours of intensive judging to evaluate the selected dramas, followed by a dinner party at the Ristorante Mangiare Odaiba, a beautiful Italian restaurant with an outdoor terrace overlooking the majestic night view of Tokyo's city lights.
■Please click the link below for the Press Release.