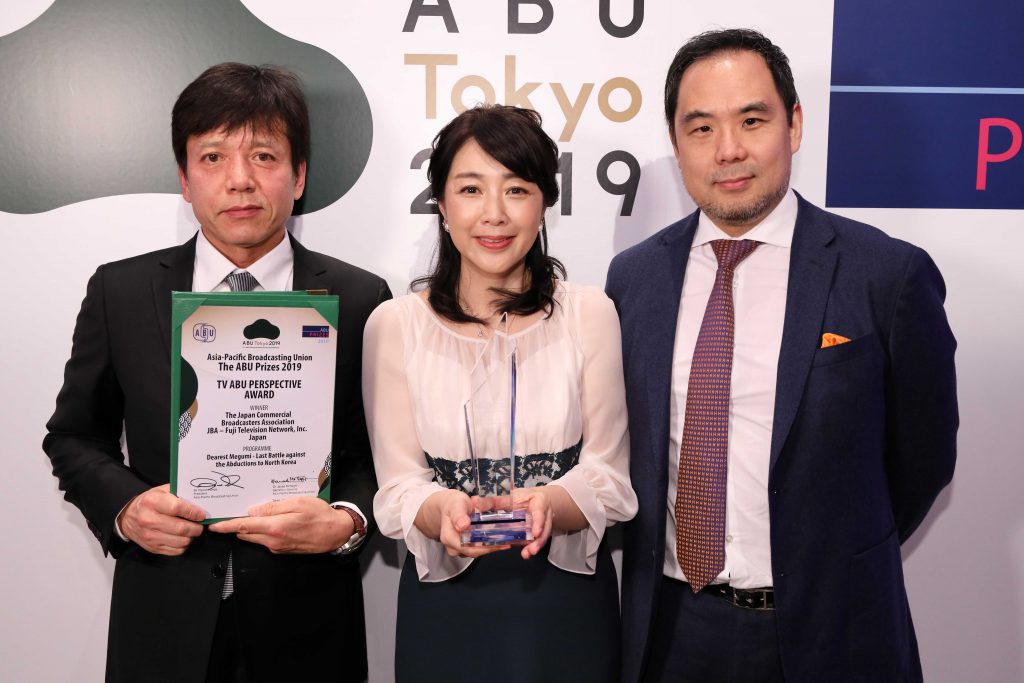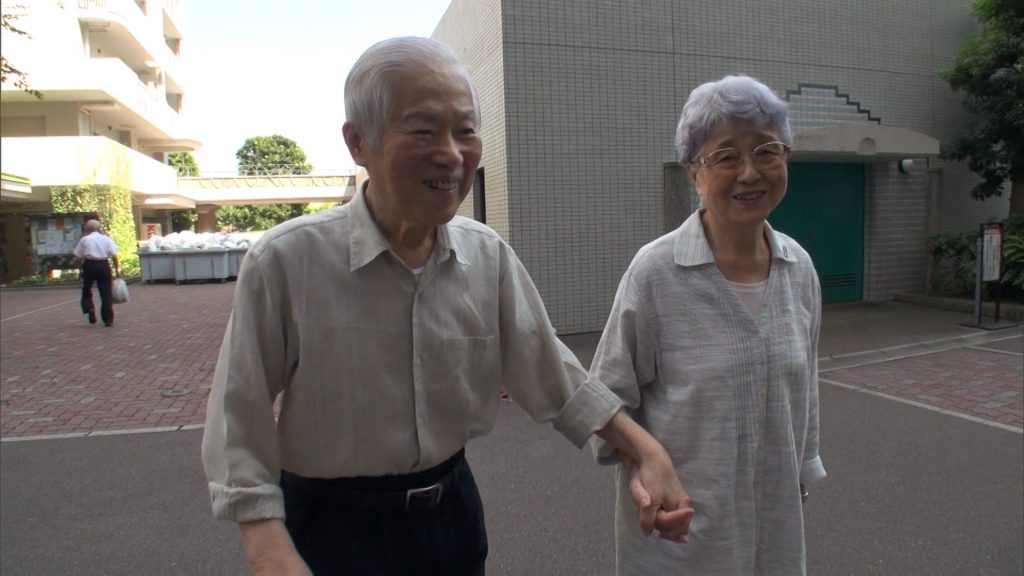 Hosted by the Asia-Pacific Broadcasting Union (ABU), an Award Presentation Ceremony for the ABU PRIZES 2019 was held on Thursday, Nov. 21st in Tokyo. Fuji Television's Documentary Drama, "Dearest Megumi – Last Battle against the Abductions to North Korea-" which aired back on Saturday Mar. 30th, 2019, received the ABU Perspective Award in the TV Category.
ABU Prizes is the most prestigious program awards in the Asia-Pacific region, that honor the best Radio, Television and New Media contents from its member organizations.
The documentary drama, "Dearest Megumi – Last Battle against the Abductions to North Korea-," which received the "ABU Perspective Award," follows the story of Shigeru and Sakie Yokota, the parents of Megumi, a thirteen-year-old junior high school student who was suddenly abducted by North Korea, and since then has been desperately seeking for her return.
With the collaboration of various forms of media, from on-screen drama, news clips, and special documentaries, the program follows the story of Megumi's parents and their resilient and all-out struggle to free her over a long span of 42 years.
■Comment from Masahide Satake (Planning – Programming and Production Dept. – Media Management)
"Through this award, I hope that it will become an opportunity for people around the world to get to know and realize the enormous tragedies associated with the abduction issue. However, we need to hurry. Including 86-year old Shigeru Yokota who has been hospitalized for a long period and Sakie Yokota, other families of the abductees are running out of time. I strongly believe, that if people around the world desperately wish to solve the problem, I'm certain that all the abductees will be able to make a safe return from North Korea one day. As a member of the mass media, I hope to continue my activities of working towards the goal of making this hope a reality."
■Comment from Sakie Yokota
"I feel extremely happy that the program has been able to receive such an honorable award.It really made me recognize, that the heavens grant a promising result to something which has been created with so much tireless energy and determination.Through this valuable occasion, I hope that many more people around the world will be able to watch the program from the bottom of my heart."
■Asia-Pacific Broadcasting Union (ABU)
Established in 1964 with mandate to assist the development of broadcasting in the region, ABU promotes the collective interests of television and radio broadcasters as well as key industry players and facilitate regional and international media co-operation. Currently, 279 members in over 73 countries and regions belong to the organization.