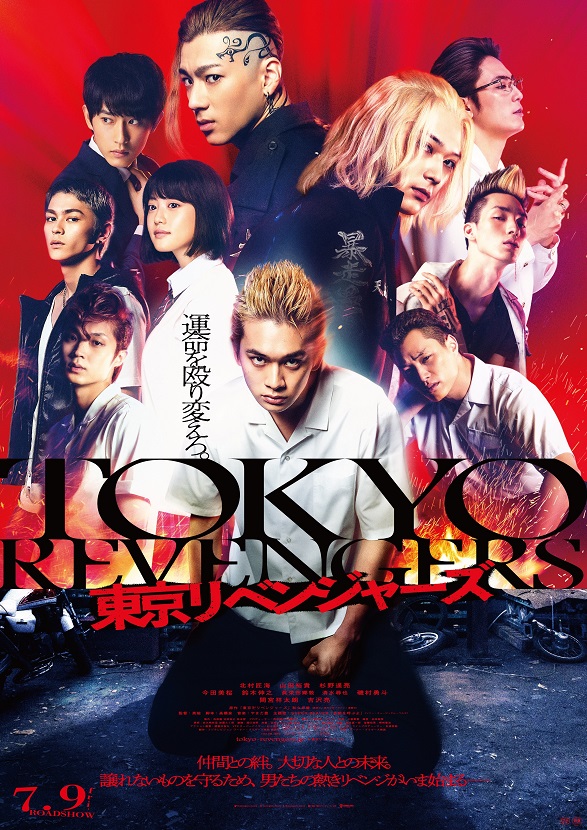 Hit manga in Weekly Shonen Magazine, Tokyo Revengers comes to the big screen!
A sniffling loser beaten down by life finds his inner hero to "Revenge" his future!
Since the very first appearance of the manga series (selling over 8 million copies) on Weekly Shonen Magazine, "Tokyo Revengers" has inspired and captured the hearts of readers from teens to twenties with its amazing characters, depiction of the protagonist, Takemichi's personal growth achieved by traveling through time, the strong bond of friendship and many inspirational quotes. Now this is all coming to the big screen as a live-action adaptation, featuring some of the most trending and talented actors!
★Movie's Official ENGLISH WEBSITE
CLICK HERE TO ACCESS