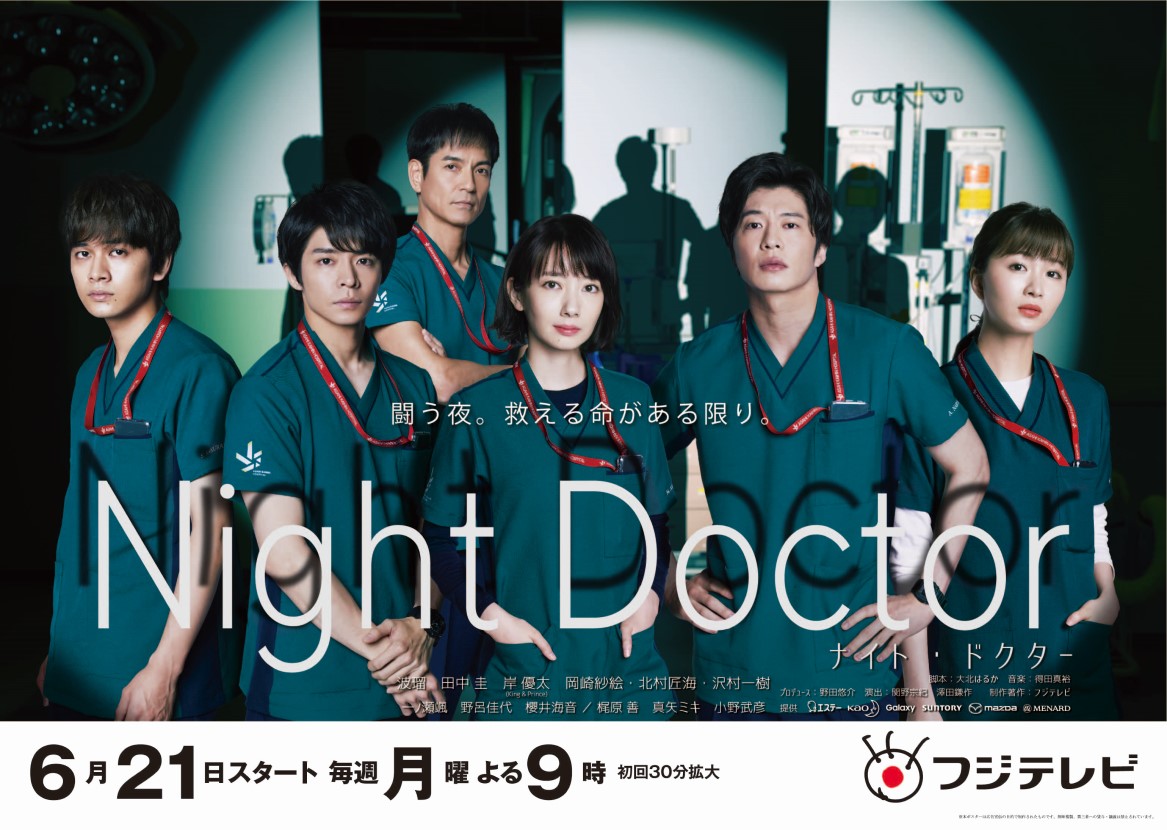 The main character Mitsuki Asakura, is a doctor with a strong belief that she will 'absolutely accept any patients at any time.' When she finds out that a hospital is looking for an emergency physician who can specialize in night shifts, she immediately applies since she's certain that it's going to be the place where she could make her beliefs become a reality.
So she decides to work as a night doctor. Living in a dormitory near the hospital, she begins to work with great enthusiasm, but the harsh reality that awaits her is far from the ideal she had originally envisioned.
Mitsuki's competitive, dynamic, and outspoken personality sometimes confuses those around, but she also has a sense of kindness that allows her to be close to the hearts of others.
She is highly ambitious and more passionate about saving lives than anyone else, but because of her strong feelings, she sometimes lacks composure and becomes emotional…
★Drama's Official ENGLISH WEBSITE
CLICK HERE TO ACCESS