Tonkatsu DJ Agetaro
Release Date: October 30th, 2020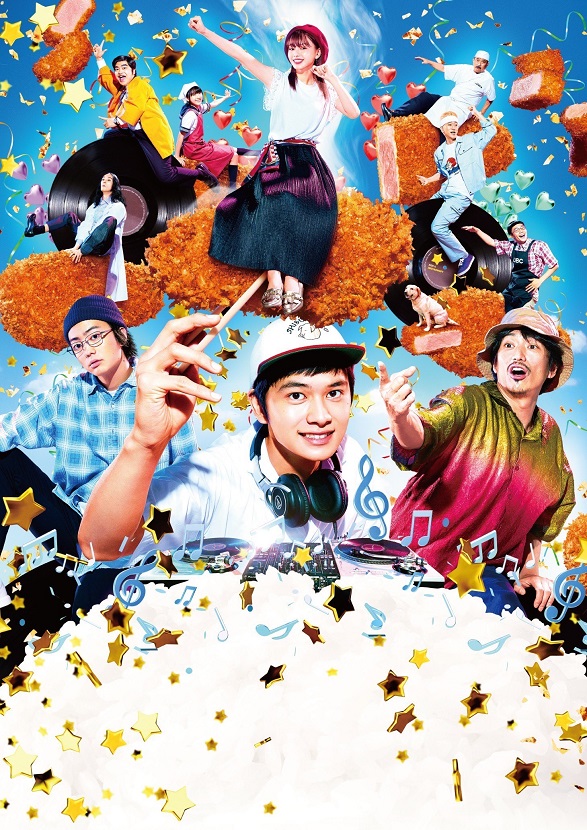 Introduction
Can Agetaro become the "Tonkatsu DJ," a guy who can be cookin' meat as well as droppin' beat!?
Trending on Twitter on the announcement day of the film! No1 on Yahoo search! Most talked about film is coming to the big screen!
Story
Agetaro is the third-generation heir to his family's long-running tonkatsu (fried pork cutlet) restaurant in Shibuya, Tokyo. He spends his days chopping cabbages and slacking off because he has nothing else better to do.
One day, he goes to a dance club to deliver a bento, and is thrilled to get a chance to speak to Sonoko, the girl he secretly has a crush on. He also experiences the excitement of the dance floor grooving to the music for the first time, and is filled with an uplifting sensation that he has never felt before.
To win Sonoko's heart, Agetaro decides to become the "Tonkatsu DJ," a guy who can cook both tonkatsu and the dance floor!
But he hasn't been allowed to fry pork, and has never touched DJ equipment before. So Agetaro tries his hand at DJing in his happy-go-lucky way: winging it, misunderstanding it, and using chance encounters to enlist advice, resulting in a string of ridiculous blunders and mishaps.
Will he be able to attain his two lofty goals as the Tonkatsu DJ? Hilariously cooking entertainment coming right up!
Don't miss this yummy DJ comedy dropping the tonkatsu beat!
Cast
Takumi Kitamura 
Maika Yamamoto 
Kentaro Ito 
Ryo Kato 
  ・
Louis Kurihara
Kou Maehara
  ・
Kodai Asaka 
Natsumi Ikema
Reiko Kataoka
BROTHER TOM 
Yusuke Iseya