Poison Berry in My Brain
Release date: May 9, 2015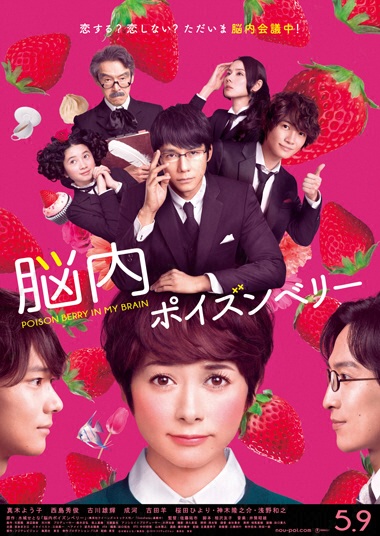 Story
"Should I fall in love? Should I not?" Meeting in progress inside my brain!
Where will the meetings that unfold inside Ichiko's brain end up, and what will become of her love life?
A complete breakdown of the dazzling goings-on inside a 30-year-old woman's brain! This is a romantic comedy nobody's seen before!
Cast
Yoko Maki
Hidetoshi Nishijima
Yuuki Furukawa
Songha
Yo Yoshida
Hiyori Sakurada
Ryunosuke Kamiki
Kazuyuki Asano
Staff
Director: Yuichi Sato
Screenplay: Tomoko Aizawa
Music: Akio Izutsu
Original Comic: Setona Mizushiro