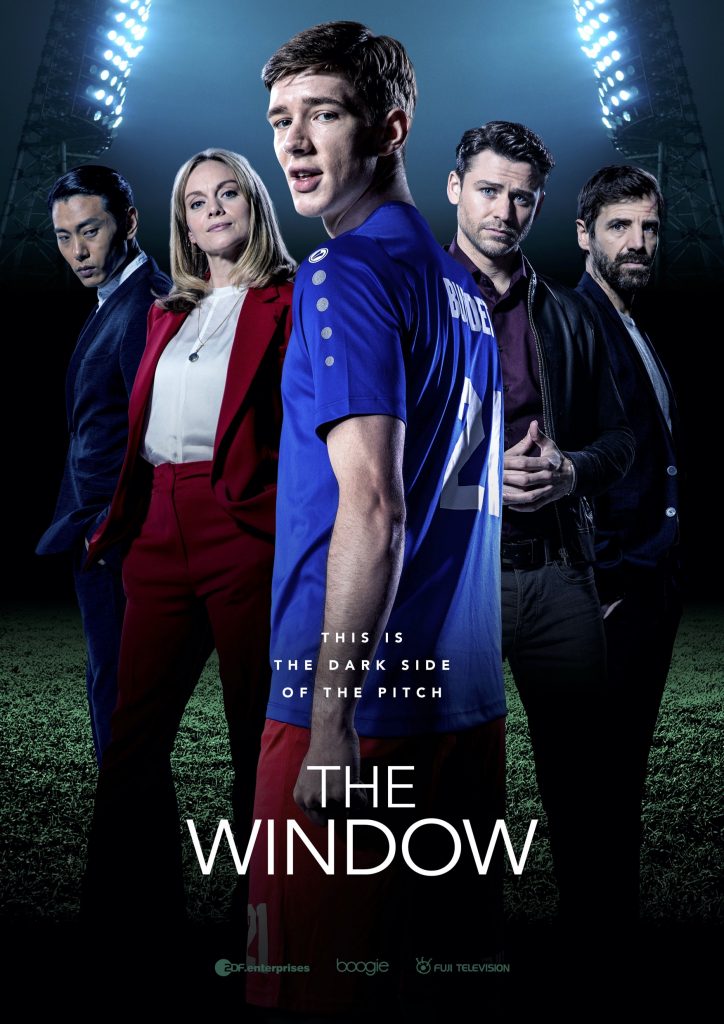 Japan and Europe have come together on their first ever scripted co-production, with Fuji Television teaming up with German distributor ZDF Enterprises and British writer James Payne on a football drama series "The Window."
"The Window" is a character-driven thriller set in the world of elite professional football, however it is not entirely about the matches itself. Rather, it focuses on the multibillion-dollar business of the transfer window, the period when footballers are bought and sold at the end of the fictional English Super League (ESL) season. Focusing on players, agents, club owners, and journalists, the 10-episode series explores the off-field machinations of the beautiful game.
Specifically, it charts the ten intense weeks in the life of Jordan Burdett, a humble 17-year-old wunderkind who is on the wish list of every major club in Europe. What starts out as a tug-of-war over a young player's first professional contact becomes a darker conspiracy drama with thriller elements.
Nowadays, co-productions are common within the international drama market, but not among European and Asian partners. With collaborative ties, ZDF Enterprises, the commercial arm of the German public broadcaster ZDF, and Fuji Television has come together to share international sales duties.
We enter Europe not through a door, but with "The Window."