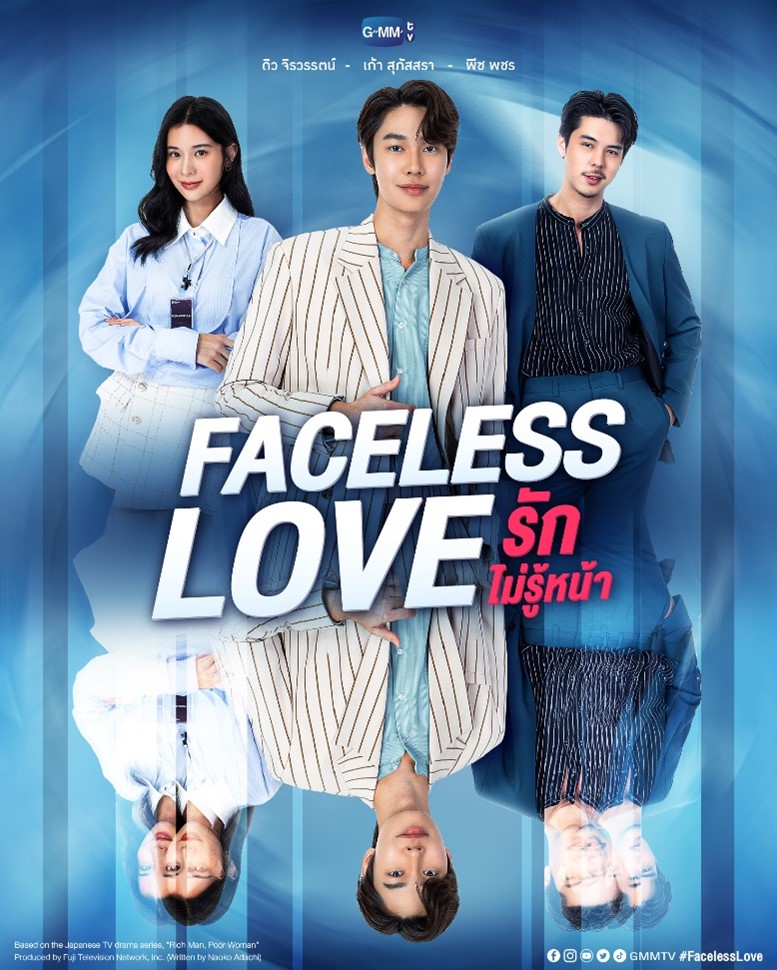 Production on "Faceless Love," a Thai remake of the popular drama "RICH MAN, POOR WOMAN" will start in May 2023, following a contract signed with Thailand's major entertainment conglomerate GMMTV Co., Ltd. ("GMMTV").
"RICH MAN, POOR WOMAN" is a romantic comedy depicting a love affair between an IT company CEO (Shun Oguri), who has many character flaws but has become a billionaire published in "Forbes" by chance and luck, and a Tokyo University student (Satomi Ishihara), who to stave off a future full of hardship, has been studying diligently and acquiring qualifications, and yet she is still unsuccessful with finding a job. A story of two people with completely different values, as their lifestyles differ greatly, with a wealth gap of one hundred billion yen.
The original hit series with screenplay by Naoko Adachi aired between July and September 2012 on the renowned Monday Night drama slot received an average household viewer rating of 12.4% for the 11 episodes. It won Best Actor (Shun Oguri) and Best Supporting Actress (Satomi Ishihara) at the "74th The Television Drama Academy Awards," and third place for the Best drama category.
The title of the Thai version is "Faceless Love" with the main character suffering from memory disorder symptoms, which makes one difficult to remember people's names and faces at once.
The cast will include popular actor Dew Jirawat Sutivanichsak, who made his debut as Ren (role of original character Rui Hanazawa) in the Thai remake of the drama "Boys Over Flowers" also based on a Japanese manga, and popular actress and model Kao Supassara Thanachart. Production is scheduled to begin in May 2023. The remake will be directed by Koo Ekkasit Trakulkasemsuk, who has directed popular contents such as Thai drama "Astrophile."