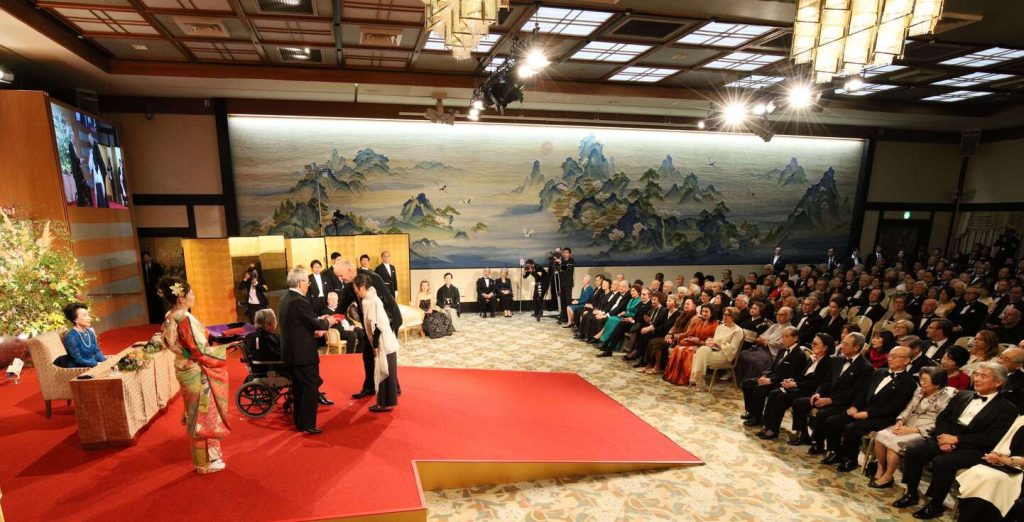 As a responsible member of society and the nucleus of Japan's largest media conglomerate, the Fujisankei Communications Group (FCG), Fuji Television has been conducting a social contribution program for culture and the arts.
Since 1989, Fuji Television, along with FCG, has been fully supporting the Praemium Imperiale, a highly prestigious award for the arts established by the Japan Art Association. Widely known in Europe and the United States as the "Nobel Prize for the Arts," the award recognizes outstanding lifetime achievements by global artists in the categories of painting, sculpture, architecture, music, and theatre/film.
Laureates include Willem de Kooning (painting), Matta (painting), Eduardo Chillida (sculpture), Antony Gormley (sculpture), Charles Correa (architecture), Norman Foster (architecture), Leonard Bernstein (music), Anne-Sophie Mutter (music), Ingmar Bergman (theatre/film), and Francis Ford Coppola (theatre/film).