BEYOND THE DIMENSION MUSIC FESTIVAL – Happy Valentine from Yokohama 2021
Dates: 2.13 sat - 14 sun (2021)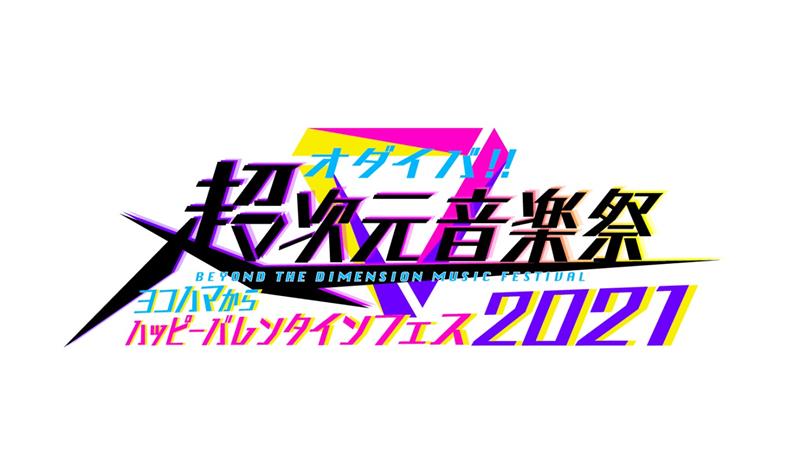 Introduction
To bring you music from anime, video games, the internet, and the high enthusiasm of the fans that surround it! With this in mind, let's take ourselves away from the barriers which exist between 2 dimensions, 2.5 dimensions and even 3 dimensions seamlessly going beyond as one.
Based on these concepts, as a music show of the new generation, the special program which aired on Fuji TV during the new year festivities of 2020 instantly became a new hot sensation. And now, for its third time, it moves out of Odaiba for its first arena showdown. As a perfect collusion of the venue and online, it will be brought to you in a completely new form!
Join us in this new style music festival, where you can enjoy live performances by popular artists, as well as entertaining talks by the show's MC, 'BANANAMAN'!
Event Outline
■Dates:
Sat. February 13th (2021) – Doors 14:30/Start 16:00
Sun. February 14th (2021) – Doors 14:30/Start 16:00
■Venue:
PIA ARENA MM
■Tickets
Reserved Seats: 9,800 Yen (tax inclusive)
■Artists (Scheduled)
<Sat. February 13TH >
Eir Aoi
Masayoshi Oishi, OxT
GRANRODEO
MUSICAL TOUKEN RANBU
Shugo Nakamura
Poppin' Party
And more...
<Sun. February 14TH>
Aqours
Roselia
And more...