The Sparks
Aird on Saturdays from 11:40 p.m. to 12:35 a.m.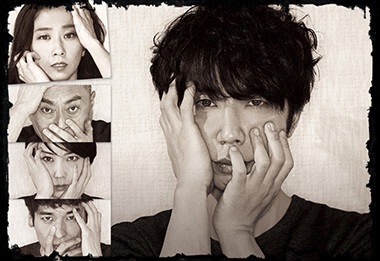 Introduction
"People aren't afraid of fire until sparks fall on them."
A tale of psychological suspense from the author of Partners by Blood…
Story
A quiet residential area in Tokyo.
Retired judge Isao Kajima and his family have a peaceful life until Shingo Takeuchi, an acquitted suspect in a murder trial that the judge once presided over, moves next door. Takeuchi smiles amiably, gives thoughtful presents, and even helps care for the elderly. He wins the Kajima family's hearts with his exuberant good will. However, mysterious things keep happening around the Kajima house…
Original author Shusuke Shizukui is a mystery writer who has won a number of awards. Several of his works have been made into feature films and TV dramas, such as the suspenseful, deep Closed Note and Partners by Blood. The theme of "familial love" can also be found in many of his works.
Cast
Yusuke Santamaria
Yuka
Mayumi Asaka
Toshiro Kajima
Rin Shono
Takaya Sakoda
Haruka Kinami
Ryuta Sato
Masato Ibu
Company Credits
Produced by K-Factory Inc., Tokai Television Broadcasting Co., Ltd.