OUR HOUSE
Aired on Sundays from 9:00 to 9:54 p.m.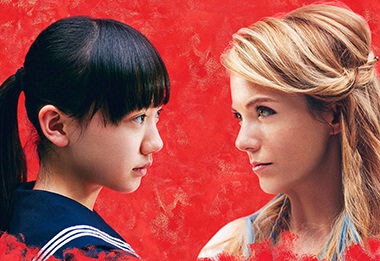 Introduction
Fuji TV's Sunday 9pm drama slot returns this spring, starring two much-loved actresses Charlotte Kate Fox and Mana Ashida as main leads! Written by the renowned scriptwriter of many hit series Shinji Nojima, this brand new original series offers a heart-warming and engaging story packed with family affection, drama, laughter and tears!
Story
Set in the residential suburb of Tokyo, the story revolves around the Ban Family with four kids and a widow father. Since their loving mother passed away from illness six months ago, the eldest daughter, 12-year-old Sakurako (Mana Ashida) has taken care of all the household chores and manages the family alone. While the four siblings are still feeling down from the loss of their mother, their father Sota (Koji Yamamoto) returns home from his work in the U.S. along with a young American woman named Alice Shepherd (Charlotte Kate) whom he decided to marry almost instantly. Unhappy that her father has remarried so soon, Sakurako tries various ways to drive Alice out of the house. On the other hand, Alice believes that her encounter with Sota was true fate and is determined to become the new mother of the Ban Family. Will she eventually befriend the children? Will Sakurako and Alice ever understand each other?
Cast
Mana Ashida
Charlotte Kate Fox
Koji Yamamoto
Seishiro Kato
Kokoro Terada
Serika Matsuda
Mai Watanabe
Atsuhiro Inukai
Takashi Tsukamoto
Yuki Matsushita
Isao Hashizume
Company Credits
Produced by Fuji Television Network, Inc.