Offbeat Chief Police
Aired on Sundays from 9:00 to 9:54 p.m.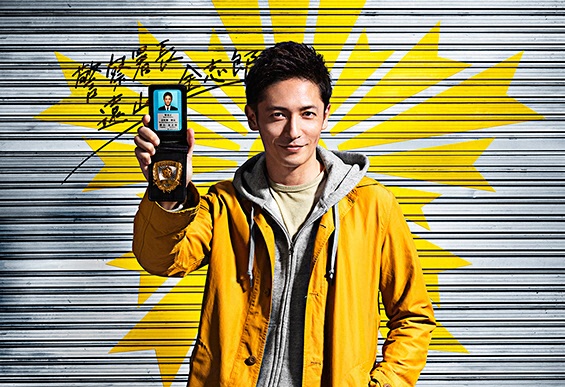 Story
From homicides, rubbery, stalking, bullying to troubles between neighbors, whether big or small, crimes can take place anywhere at any time. Kinshiro Toyama is a 36-yaer-old newly-appointed police chief at Kitamachi Police Station who firmly believes his mission as a policeman is to listen to every voice of innocent citizens and protect the peace in the community. He comes off as aloof and a bit quirky at first, but in fact he has brilliant investigative instincts and spots clues that no one else can detect. Unlike his elite career bureaucrat colleagues, Kinshiro doesn't dress or act like a stereotypical Chief Police. Rather than sitting behind a desk, Kinshiro leaves the office and literally goes around town to do the investigation work, and go the extra mile to solve any crime regardless how small or trivial. However, his unorthodox approach generates a lot of antagonism from his subordinates at Kitamachi Police Station.
Cast
Hiroshi Tamaki
Masahiro Takashima
Miori Takimoto
Jin Shirasu
Hankai Kazuaki
Kurara Chibana
Yusuke Hirayama
Katsuya
Ren Komai
Gaku Matsumoto