Chef ~Three Star School Lunch~"
Aired on Thursdays from 10:00 to 10:54 p.m.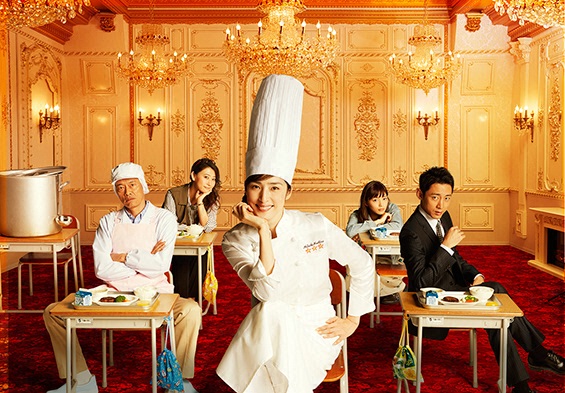 Story
Mitsuko Hoshino works as the head chef at a globally-famous Michelin 3-star restaurant in Tokyo's posh Ginza district. She has won numerous top awards and has risen to rock-star like status in the culinary world with her impeccable palate and culinary talent. However, her world is turned upside down when she gets into a fight with the restaurant manager and loses her job. Even with her fame and skills, Mitsuko struggles to find a new work because of her extremely high pride and interference by the owner. Then one day, she stumbles upon a job for a TV show where she prepares school lunch for kids. Due to various differences in making dishes for gourmet customers and for school students, things don't work out as expected and she even makes a series of rookie mistakes. But with her tough-as-nails attitude, she continues to strive to achieve what she's set out to do, which is to regain her star-chef status. Will the ex-celebrity chef succeed in redesigning school lunch and pleasing the kids' palate?
Cast
Yuki Amami
Kotaro Koizumi
Haruna Kawaguchi
Yoshiyoshi Arakawa
Narushi Ikeda
Shinpe Ichikawa
Shuko Ito
Kosuke Toyohara
Tomochika
Kenichi Endo