Sazae-san
Aired on Sundays from 18:30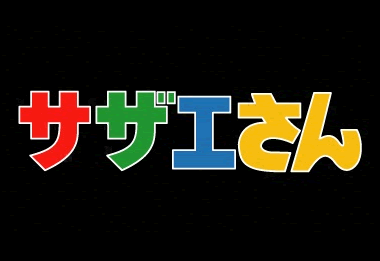 Loved and cherished by everyone in the family,, Sazae-san is the ideal portrait of a peaceful family, surrounded by warmth and laughter.
The original Japanese comic strip "Sazae-san" began being published on the local paper, the Fukunichi newspaper in 1946. The author Machiko Hasegawa thought up the main characters' names while walking along the beach daily with her sister, which is why their names all turned out to be names of seafood. From 1949 to 1974, for over 25 years, Sazae-sn continued to be published in the Asahi newspaper of Tokyo.
The animation was born in October of 1969, aired on Fuji TV. In the beginning, its slapstick comedy taste was stronger, and artistic style differed than what it is today. Viewer ratings have remained high over the years, with a record high in 1979 of 39.4% and even now average ratings remain around 25%.
As the peaceful family filled with warmth and joy, Sazae-san continues to be loved by fans as the "Ideal Family". The show hopes to bring you even more episodes of this wholesome show, make sure to stay tuned!