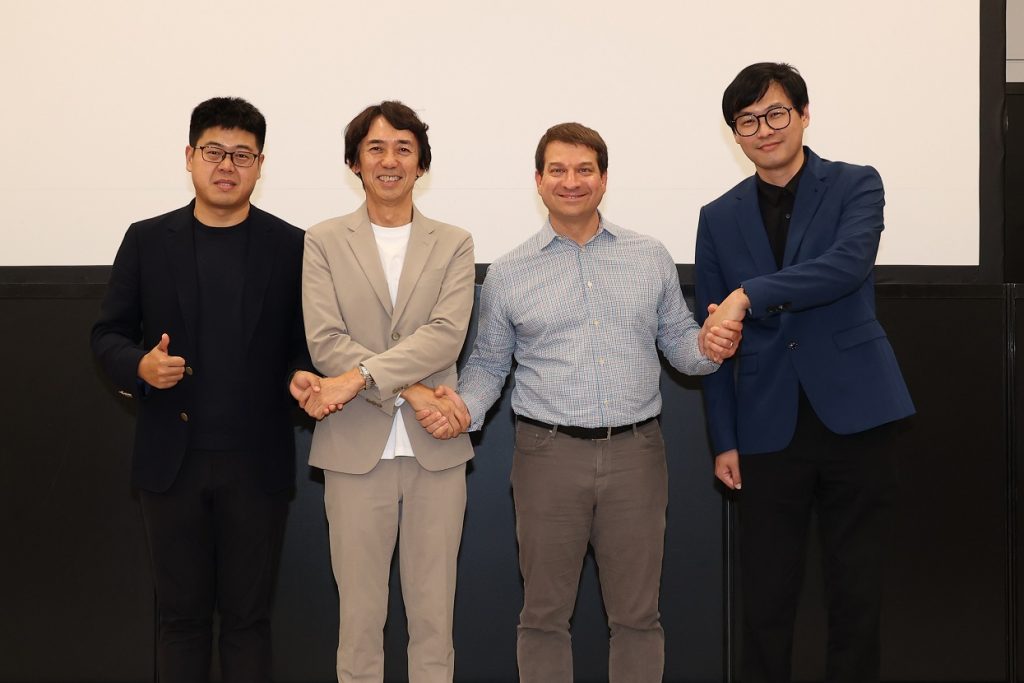 At the TIFFCOM seminar held at Tokyo Metropolitan Industrial Trade Center Hamamatsucho-Kan, Fuji TV hosted its global business strategy presentation on Thu. October 26. Fuji TV announced its comprehensive commitment to conducting global business, spanning from production and media tie-ups thru to infrastructure development. Representatives from American company Skybound Entertainment, China's bilibili, and South Korea's Kakao Entertainment Corp. also took to the stage. They conducted talk sessions about their respective partnerships, presenting to international buyers and exhibitors about their future global strategies.
Toru Ota, Executive Vice President of Fuji TV, emphasized the importance of expanding Fuji TV's IP internationally. He discussed the utilization of Fuji TV's strengths in program production and media business. Additionally, he revealed the commitment to embark on new challenges by directly establishing infrastructure in local areas, including initiatives in metaverse and Webtoon.
■Remake of Webtoon from Kakao Entertainment as Japanese Drama
Fuji TV and Kakao Entertainment announced a collaboration to actively produce secondary works, such as co-productions with IP of the two companies in the form of Webtoon and videos. As the first collaborative project, a Japanese version of hit "AQUAMAN" that reached about 200 million views on Kakao Page and Kakao Webtoon will be co-produced.
■Partnership with Skybound Entertainment
As the first project utilizing IP between the two companies, a co-production of the graphic novel series, "Heart Attack" by Skybound Entertainment will be remade as a Japanese drama.
■Japanese Drama of the bilibili's Anime "LINK CLICK"
With bilibili, Fuji TV will co-produce "LINK CLICK" as a Japanese drama, and other proposals including co-producing with Fuji TV's drama IP as Chinese anime.
Original Article:
https://www.fujitv.co.jp/company/news/231026.html