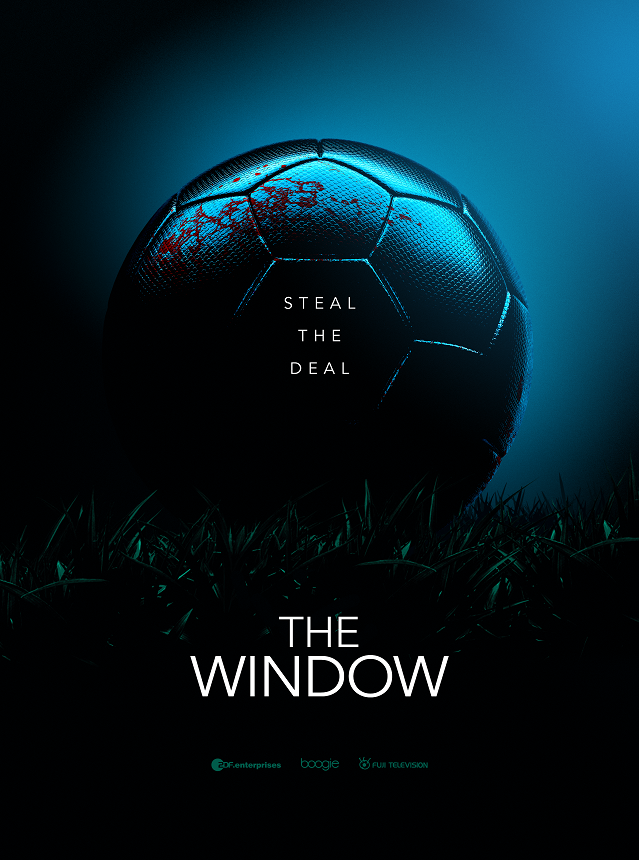 Fuji Television Network, Inc. and ZDF Enterprises, a subsidiary of one of Europe's largest public broadcaster ZDF from Germany, are co-producing/funding, the thrilling suspense-filled drama series "THE WINDOW" (10 episodes), about scheming, betrayal, and love that unfolds in the English soccer league over huge amount of money that moves behind the scenes. And it has been announced that two Asian cast members has been included in the cast line-up.
This is the first time in history that a Japanese and a European broadcaster are working together on a drama series with global expansion in mind. It is a completely original story written by James Payne, one of UK's leading screenwriters. Production is being overseen by Boogie Entertainment, a company which has head offices both in the UK and Germany. And the two Asian cast members are Japanese actress Yuriri Naka and South Korean actor Teo Yoo.
Yuriri Naka plays the important role of Noriko Asari, an assistant at an agent company, who will be adding a touch of humor to the drama. She is also a friend of the main character's sibling, and her presence is an important part that provides a touch of relaxation for the serious suspense storyline.
And Teo Yoo will be playing a character Jae-Yeon, the son of a distinguished family that owns a soccer club. His character, has trouble getting his way in the European world of the English soccer league, and gradually develops a mental problem alongside his key role in the story's climax.
The character "Noriko needs to be charming, funny, and mischievous," says screenwriter James Payne. He also added, "The moment I saw her audition tape, I was immediately convinced. I am very grateful and fortunate that she has joined the casting team." Director, Adrian Shergold, comments, "She's great. She can say something charming which is a little off the mark, but at the right time, and that's always interesting."
"THE WINDOW" went into production in the fall of 2019 in the UK, and since then has been filming in Belgium and Malta. The drama series will be broadcasted and distributed worldwide in 2022. We hope you look forward to seeing the two Asian cast members who will play an important role in this drama set for global viewing.
■Yuriri Naka
Born in Tokyo, Japan, she moved to London by herself at the age of 19 to study theater at the prestigious "Rose Bruford College." She is now a London-based actress and has appeared in films such as "Kingsman: The Golden Circle" (2017 UK/USA), "JUKAI" (2016 USA), and "47 Ronin" (2013 USA). Last year, she appeared in the NETFLIX/BBC co-production drama "Giri / Haji," which was a big hit attracting attention from around the globe.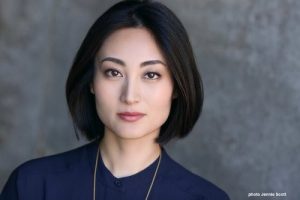 Yuriri Naka comments: When I first heard about this, I was mesmerized by the script and the role, but more than anything, I was genuinely looking forward to it because it's Fuji Television's first co-production with Europe, and I definitely wanted to be a part of it. I am very happy to be involved and I hope that more projects like this will follow. I'm really looking forward to helping bring this drama to everyone around the world.
■Teo Yoo 
Born in Cologne, Germany, he began studying theater at "The Lee Strasberg Theatre and Film Institute" in New York when he was 20-years-old, and later at the "Royal Academy of Dramatic Arts" in London. In 2018, he rose to prominence after being chosen to play the lead role in "LETO," a film about a legendary Russian rock band, which was officially invited to the "International Cannes Film Festival." He is an international actor who speaks not only Korean but also English and German, and has used his language skills and experience to appear in many contents both in South Korea and around the world. His big works include "One on One" (2014) directed by Kim Ki-duk, "The School Nurse Files" (NETFLIX, 2020), and "Money Game" (NETFLIX/tvN, 2020).This month, he was named "Best New Actor" at "41st Blue Dragon Film Awards," one of Korea's most prestigious film awards.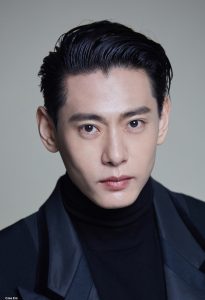 Teo Yoo comments: For as long as I can remember, the first sport I ever played was soccer. My father used to be an agent for "FIFA," so I had a broad knowledge and a huge interest in the theme of the story. I also have an international background, so I have always been interested in co-productions between Asia and Europe. There is never a dull moment in the episodes, and I think everyone will enjoy the drama series."
Yuri Akimoto, Producer, Global Business, Fuji Television Network, Inc. comments: Their participation in the drama series embodies this co-production of Europe and Japan and highlights the uniqueness of this project. With betrayal over a huge contract, family values, and romance. Fuji Television's global drama series with crew and cast members from 70 countries around the world is nearing completion. Please also look forward to seeing how the female characters from Europe, make an impact on the world by successfully overcoming areas where there's a sense of male dominance in the world of sports.
◇STORY
Set in England, the home of one of the world's greatest soccer league, it begins just as when the season is about to finish. At a time when winners are honoured and losers are relegated and the transfer "window" for players open, it portrays the ten intense weeks in the life of Jordan Burdett, a 17-year-old soccer prodigy. And not before long, the humble soccer genius becomes one that is desired by many of the top clubs in Europe. The big moneymakers in his life are vying for control of Jordan's professional contract, and huge criminal conspiracies are intricately intertwined. The story also features a breathtaking battle between the investors and the game management organizations over the multi-billion Euro broadcasting rights. What will happen to the huge contract that the whole world is waiting nervously for…
◇THE WINDOW
■Production scheduled for completion in 2021
■Scheduled for worldwide broadcast/streaming in 2022
■Script: James Payne
■Planning/Development: Fuji Television Network, Inc. and ZDF Enterprises
■Production: Boogie Entertainment