The Confidence Man JP -Episode of the Hero-
Release Date: January 14th, 2022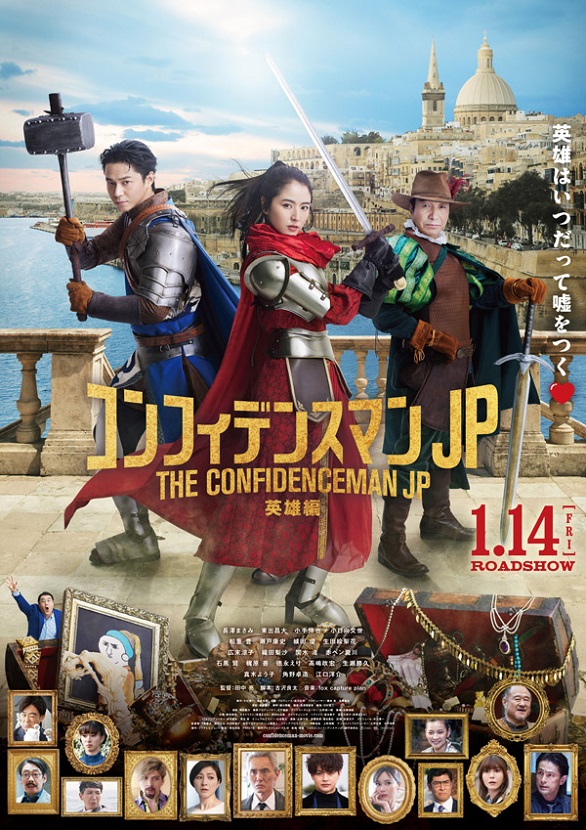 Confidence Man JP Part III is here! The third installment takes place in a world heritage site in the Mediterranean Sea – the Maltese Islands! The drama premiered in April 2018, followed by the blockbuster film adaptation "Confidence Man JP Romance Chapter" in 2019! The 2020 sequel "Confidence Man JP – Episode of the Princess –" was an even bigger hit!
And now, Part III is here!
The "Romance Chapter" was set in Hong Kong. The "Episode of the Princess" was set in Langkawi Island, Malaysia. The series is famous for its exotic international locations. This time, the Confidence Men are headed to Europe! The scam artists will battle it out in the City Valletta, the capital of Malta and a designated UNESCO world heritage site. Trust no one, not even your comrades!
★Movie's Official ENGLISH WEBSITE
CLICK HERE TO ACCESS