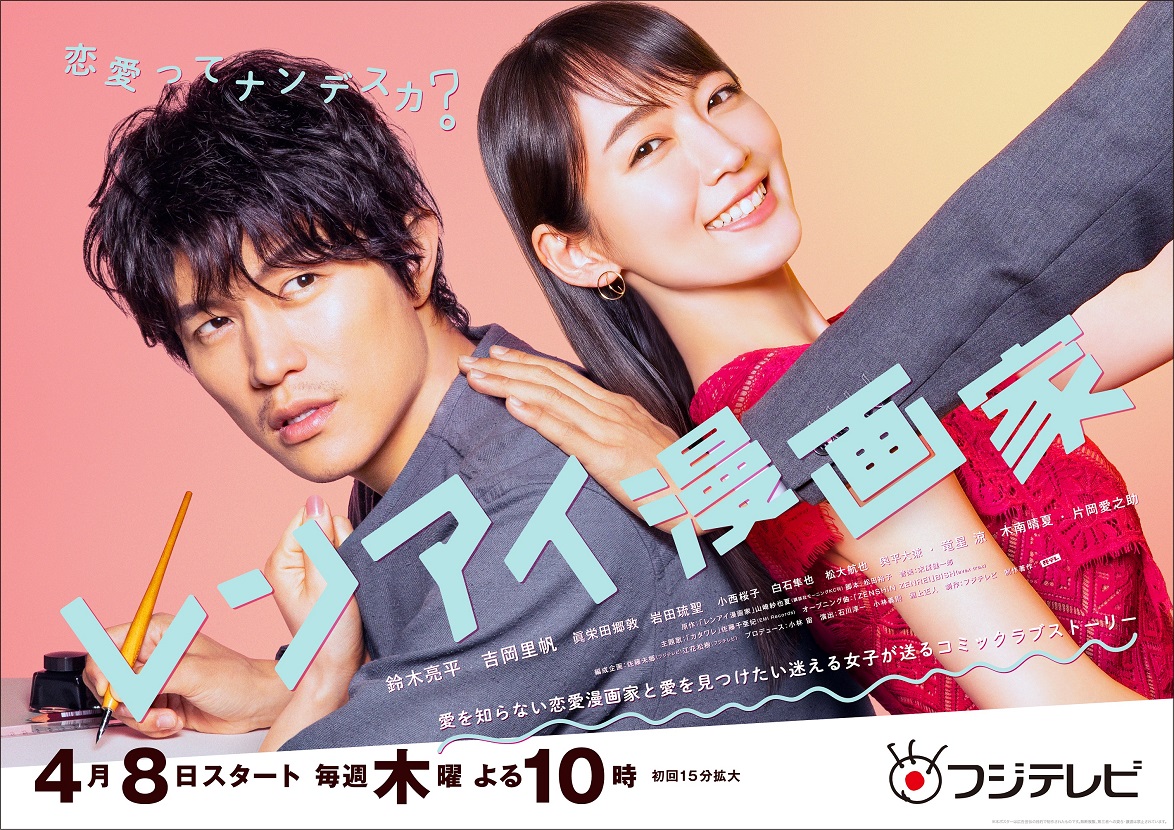 This is a comical and heartwarming love comedy about two people who are clumsy in love. One's a romantic manga artist who has devoted himself to manga and is terrible at romance, and the other is a woman often known as "a sucker for bad boys."
The protagonist, Seiichiro Karibe, is an eccentric man not good at socializing, rarely goes out, and is a genius manga artist with a thought process that normal people cannot get to grips with. With no assistants, he continues to work alone on a series of hit manga that has been called the gold standard for girls' comics. His private life is shrouded in mystery, as he never shows his face and hides his true identity under a pen name of a woman.
But one day, he is forced to take in his brother's lost property, and his solitary life is suddenly thrown into disarray...
★Based on manga "Renai Mangaka" by Sayaka Yamazaki originally published by KODANSHA LTD.
★Drama's Official ENGLISH WEBSITE
CLICK HERE TO ACCESS