Signal: Long-Term Unsolved Case Investigation The Movie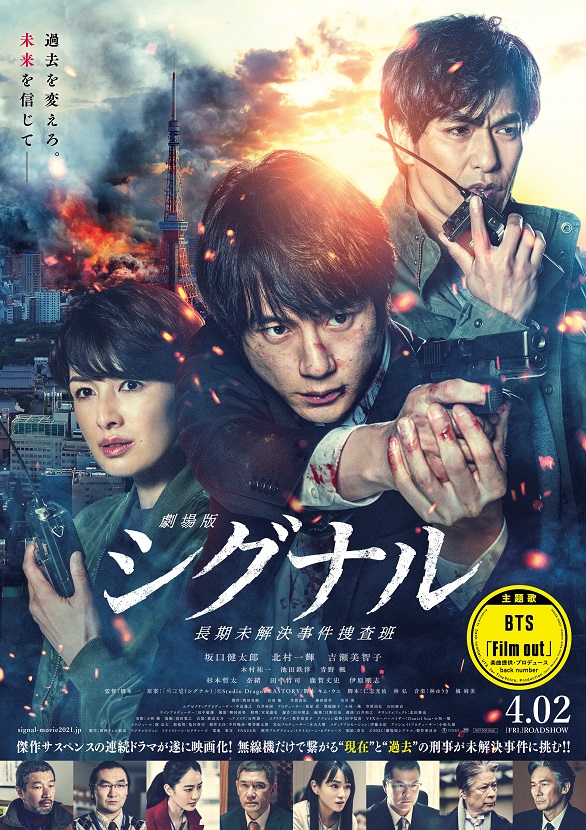 When officer Kento Saegusa (Kentaro Sakaguchi) picks up a dusty old police radio that's about to be scrapped, it brings him into contact with Takeshi Oyama (Kazuki Kitamura), a hot-blooded detective from the past. There two detectives, one from the past, one from the present, have worked together to solve countless cold cases. Now, they're back together once more!
In the year 2021, a shockwave will hit Tokyo!
A car carrying a high-ranking government official falls off the freeway. Kento Saegusa, a member of the Cold Cases Unit, suspects that the accident may have been a set-up. Meanwhile, in 2009, two high-ranking government officials are killed in a series of traffic accidents! The police pronounce the deaths as accidental, and Takeshi Oyama is the only one with any suspicions…
Crackle… crackle… crackle…
At 23:23 PM, the old radio begins to buzz once more…
This time, Takeshi and Kento are forced to go up against corruption in their own home: the police force.
Will they be able to solve this complex case? And this time, will they finally be reunited?
★Movie's Official ENGLISH WEBSITE
CLICK HERE TO ACCESS