Honmadekka!? TV
Aired on Wednesdays 9:00 - 9:54 p.m.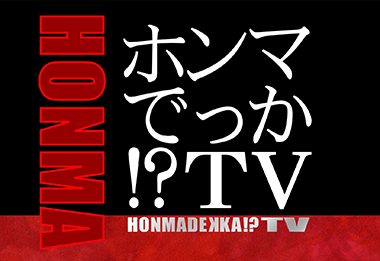 Formerly a special program,"Honmadekka News" has returned to Fuji TV as a regular program on Wednesday nights. With Sanma Akashiya, one of the biggest comedians in Japan as the host, the show will transmit gossip and truth about what is rumored around the world. With each episode, a topic will be chosen and explored to its tiniest component. The well informed and knowledgeable critics of each category, so-called the "Hakushiki-gundan(Expert team)" will repeatedly echo "Honmadekka(Really)?"
Example Topics:
-Can Euglena save the world?!
-Will the increase in population of Herbivore men result in the disappearance of Japanese?
-Can we visit the moon by elevator?
From "Broad intellectual talks" to "Everyday stories", buried stories that only insiders and intellects know will surface and turn your morals upside down! There's just no telling where the studio talks will end up…