THE CONFIDENCE MAN JP – The Movie
Released on May 17th, 2019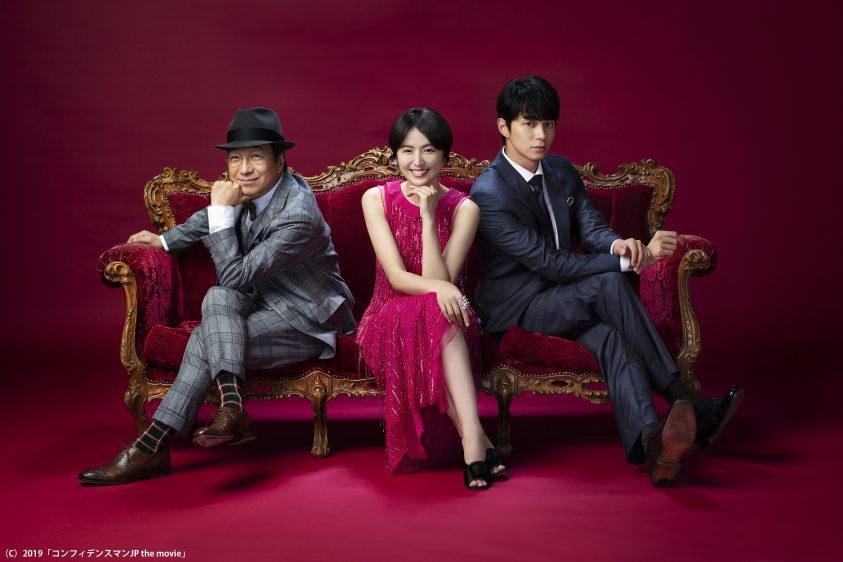 Outline
"Confidence Man JP" is an original TV drama written by Ryota Kosawa. Kosawa's works include "Mixed Doubles", the "ALWAYS -Sunset on Third Street" series and "Legal High."
"Confidence Man" is all about "money" and "desire." Three seemingly ordinary, good-natured scammers (confidence men) pull off schemes that are both epic and outlandish, and swindle huge sums of money from greedy victims in the tourism, real estate, medicine and sports worlds. This thrilling comedy recorded an impressive 15.1% viewer rating and won the June 2018 Galaxy Award of the Month, Best Actress and Best Screenplay Awards in the April 2018 Confidence Award in the Drama Division, and the Best Drama Series Award in the Tokyo Drama Awards.
When the film adaptation was announced at the end of episode 9 of the series, some viewers thought it was part of the "scam" and didn't believe it. To set the record straight, the popular drama "Confidence Man JP" is actually going to become a film! Da-ko, Boku-chan, Richard and others will break out of Japan and engage in another thrilling con-game in Hong Kong! Don't miss it! Welcome to the world of "Confidence Man"!
Cast
Masami Nagasawa
Masahiro Higashide
Fumiyo Kohinata
Others