Furusato Matsuri Tokyo 2020
Period: Fri, Jan 10th to Sun, 19th, 2020 (10 Days)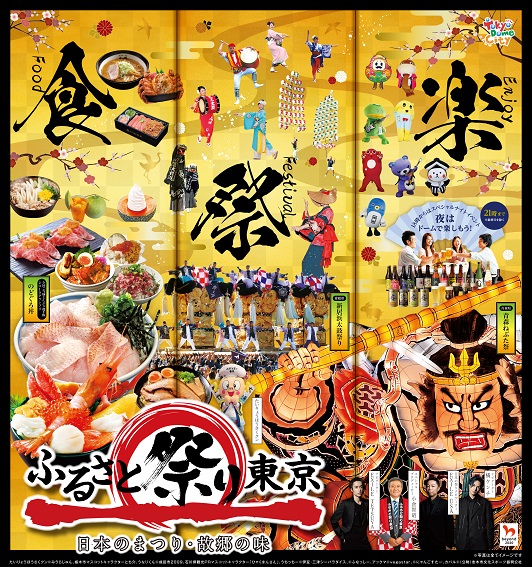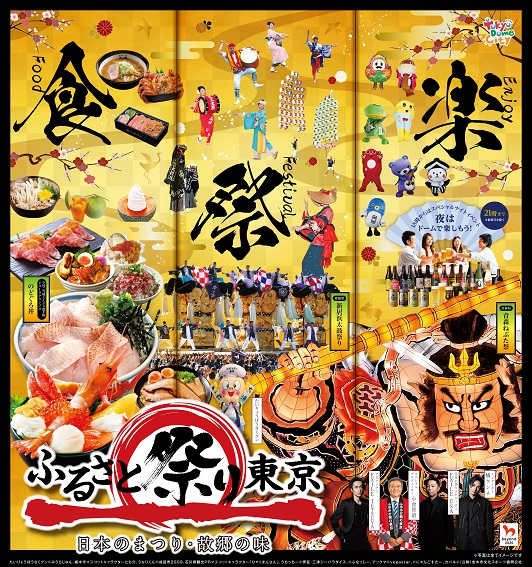 Introduction
Furusato Matsuri Tokyo is a popular food and culture event attracting over 400,000 people every year, where you can enjoy food and traditional "matsuri" (festivals) from prefectures all over Japan. Experience the delicious local gourmet, with over 380 food stands from Hokkaido to Okinawa. Foods include: Crab, Wagyu Steak, Sushi, Ramen, Udon, Yakisoba, Karage, Gyoza, Takoyaki, Melon, Strawberry, Dessert, Japanese Sake, Beer, and much more! Make sure to enjoy the "Traditional Matsuri" - a dynamic performance of up to 20 festivals where you can experience the regional cultures and customs of Japan. Some of the dramatic festivals include the Aomori Nebuta Matsuri, Kochi Yosakoi Matsuri, and the Okinawan Eisa dance.
Event Outline
■Venue: Tokyo Dome
■Period/Opening Hours:
-Jan. 10th (Fri) to Jan.18th (Sat) 10:00 to 21:00
-Jan. 19th (Sun) 10:00 to 18:00
※Last Entry: 30 Minutes before closing time
※Please note that the above times could change in certain circumstances.
■Tickets:
-Walk-up ticket/1800YEN/(1600YEN)
-Walk-up ticket - Weekdays Only/1400YEN/(1200YEN)
 →Valid on Jan. 10 & 14 to 17
-Evening Ticket/1300YEN
※ Tickets are tax inclusive.
※ Tickets prices inside ( ) are refers to advance-sale tickets.
※ Up to 4 children under elementary school may enter for free with one accompanying adult.
※Evening Ticket is valid from 16:00.
※Please visit the official site for further details of tickets
■English Website
CLICK HERE TO ACCESS ENGLISH WEBSITE
Ticket Site (Buy Tickets in English)
CLICK HERE TO BUY TICKETS IN ENGLISH