Black Widow Business
Aired on Tuesdays from Jan.22nd, 2019 at 9PM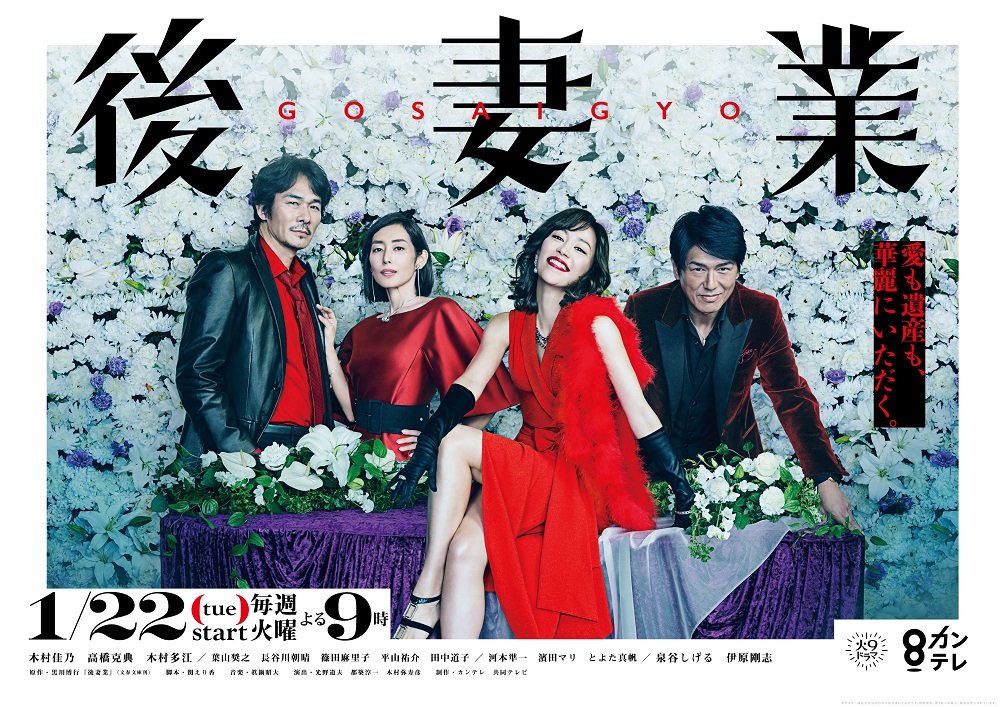 Story
Set in the city of Osaka, the story's main character is Sayoko Takeuchi, an ace scammer involving marriage fraud. And, Toru Kashiwagi who is an owner of a marriage consultation agency in the eyes of the public, is in fact a mastermind who works behind the scenes in marriage fraud dealings.
Within this background, Tomomi Nakase, daughter of a man who becomes a direct target of Sayoko's plans, rushes to the hospital to visit her father who she in fact had not seen for a long time. She discovers all of this terrible truth at the hospital. In order to stop Sayoko from taking all of her father's inheritance, she decides to take immediate action.
And finally, Yoshinori Honda, who is a private detective having quit his previous job for releasing information to an underground gang group, receives a request to chase down Sayoko's deeds from Tomomi, and sets out on a mission to uncover the dark secrets of the dark masterminds.
Cast
Yoshino Kimura
Katsunori Takahashi
Tae Kimura
Shono Hayama
Tomoharu Hasegawa
Mariko Shinoda
Yusuke Hirayama
Michiko Tanaka
Komoto Junichi
Mari Hamada
Maho Toyota
Shigeru Izumiya
Tsuyoshi Ihara