Associate Professor Akira Takatsuki's Inference Season2
Aired from March 5th, 2022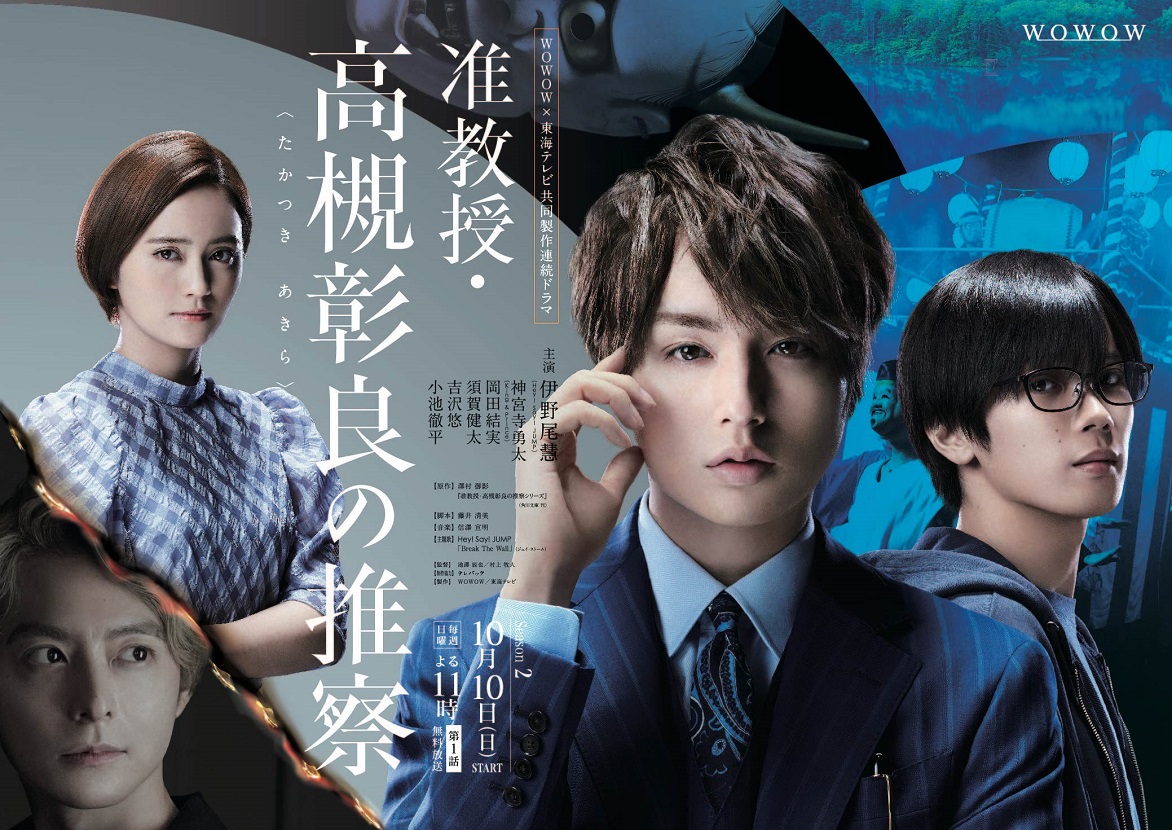 Story
The mystery solving duo, an associate professor with a perfect memory and a "lie detector" student, are challenged once more when a series of strange disappearances start occurring all across Japan.
Associate professor Akira Takatsuki possesses a "perfect memory" and can remember anything he sees. It's been a year since he began chasing down unsolved mysteries with Naoya Fukamachi, a student who can feel when people are lying.
One day, freelance photographer Hajime Terauchi visits Akira's research lab. He requests that Akira look into "Mana the Miracle Girl" of whom his mother is an avid believer. Hajime's words cause Akira some unease, and he begins to investigate with the help of one of the graduate students in his lab, Ruiko Ubukata.
As the investigation progresses, Akira's own hidden past begins to come to light. What is Hajime's real goal, and why does he unsettle Akira so much?
Cast
Kei Inoo
Yuta Jinguji
Yui Okada
Kenta Suga
Hitomi Takahashi
Hisashi Yoshizawa
Teppei Koike
Production Credit
■Original Story
©️Mikage Sawamura/ KADOKAWA
■Production
©2022 TOKAI-TV, WOWOW