Uchitama?! Have you seen my Tama?
Aired from Jan. 9th 2020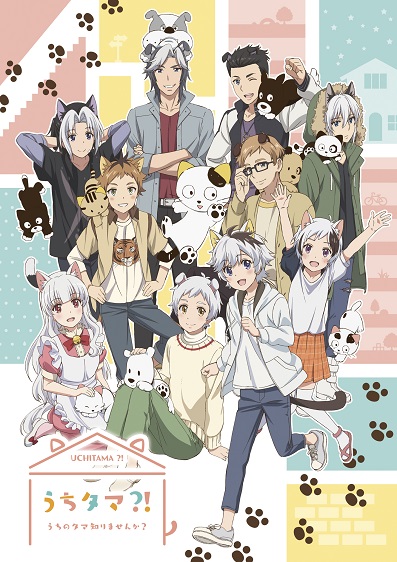 Story
Launched in 1983... Tama & Friends Have you seen my Tama?
You've seen it at least once in stationery stores.
Tama, everyone's favorite neighborhood cat with the spot on his forehead and his yellow ears, is now going to appear in pseudo-human form! A new kind of heartwarming, healing animation featuring the adventures of Tama and his diverse group of friends!
Is this what it means to be cute?!
One day a poster appears all over the 3rd Ward of a certain city. On the poster is a drawing of a cat with a key-shaped tail and the words "Have you seen my Tama?" There is a boy gazing at the poster, he has fluffy ears and a key-shaped tail?! The cats and dogs of the Third Ward are running around in human form?! Wouldn't you like a peek into the wonderful daily life of Tama and his friends?
Copyright
(c)Sony Creative Products Inc./Project UchiTama?!