BNA
Aired from Wednesday, April 8th, 2020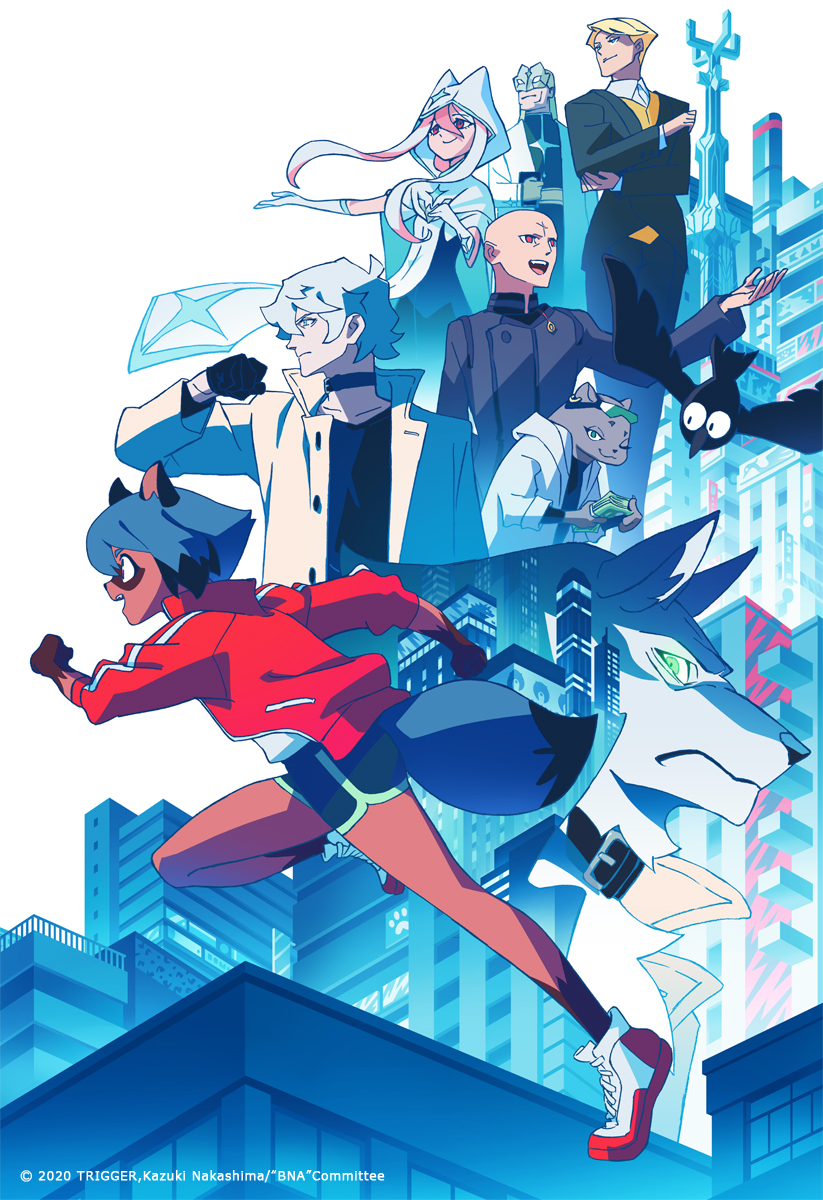 Introduction
In the 21st century, the existence of Beastmen arises to the surface, after being hidden in history's shadows.
Kagemori Michiru, who had lived a normal life as a human, one day suddenly gets turned into a Racoon Beastman. In order to take refuge from humans, Michiru runs away to a city that only Beastmen live called "Anima-City," built 10 years earlier, for Beastmen to be able to live as their true themselves.
There, Michiru meets Ōgami Shirou, a Wolf Beastman, who hates humans, and begins to learn about some of the worries, lifestyle, and many of the joys of 'Beastmen.' As they try to unravel the mysteries of why Michiru had suddenly turned into an Beastman, they unexpectedly get caught up in a huge incident...