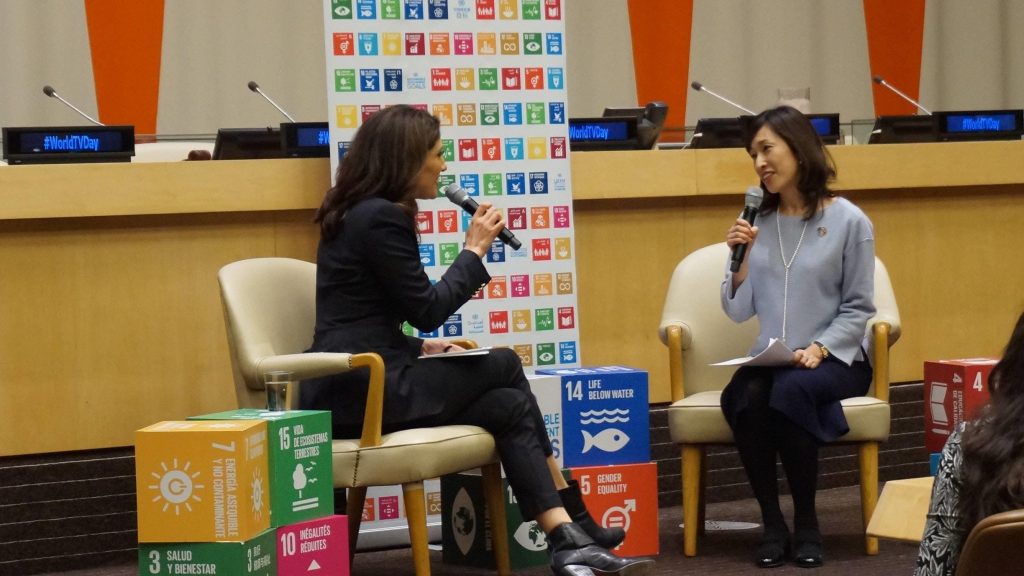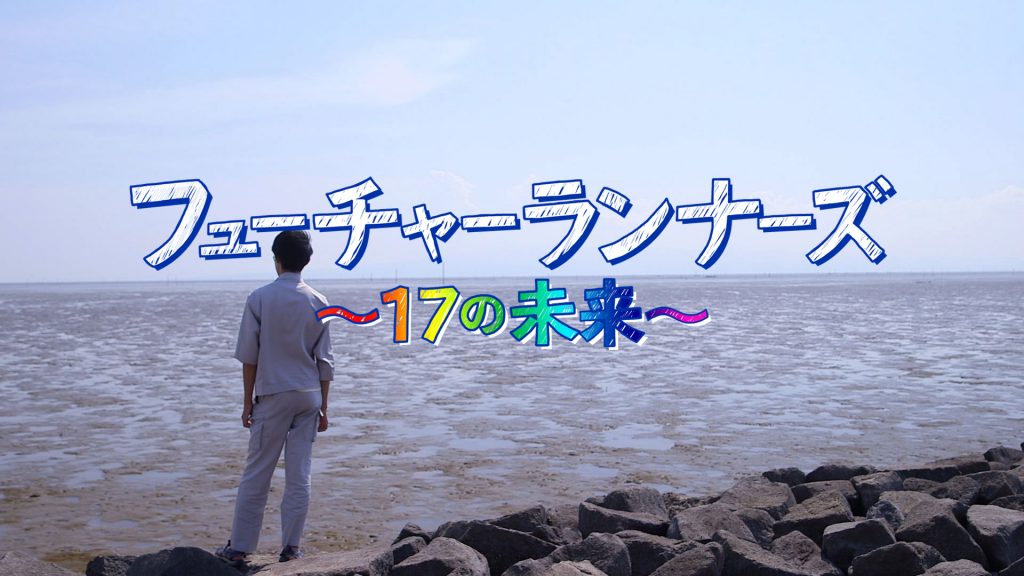 A World TV DAY (Nov.21st) event was held on Monday Nov. 19th at the United Nations Headquarters in New York, to recognize the impact content distributed on television, and now online, has on decision-making by bringing world attention to a broad range of social, economic, environmental and political issues. And Japan's first-ever SDGs (Sustainable Development Goals) docu-series in Japan, Fuji TV's program "Future Runners" (aired from July 1st, 2018 to Sept 30th, 2018) was introduced at the event.
Fuji Television's Yoshiko Kobata, a manager of Corporate Social Responsibility, attended as one of the panelists, and talked about the some of the important ways of promoting SDGs and solving various social problems. She described how this was all possible as a result of receiving various support from many departments and associated sectors linked with the project. She also mentioned how distributing it on 4 multiple platforms which include, terrestrial television, broadcast satellite channel (BS), "Future Runner" Official Website and FNN PRIME Online contributed to the effectiveness of the project.
After the session, she was able to reconfirm, how many of the TV production teams and creators are all very much committed to the challenges of solving many important issues on a global scale, through the power of visual media. She stated that she is delighted for Fuji TV's program to be recognized for its contribution to the process of promoting SDGs, and furthermore for receiving the honorable opportunity to introduce the project because of this at the United Nations. At the talk session, she also suggested the possibility for another "Future Runners" series in the future.
★Also, here is the link to the Future Runners Video Page, where you can watch some of the videos with English Subtitles!
https://www.fujitv.co.jp/futurerunners/archive.html