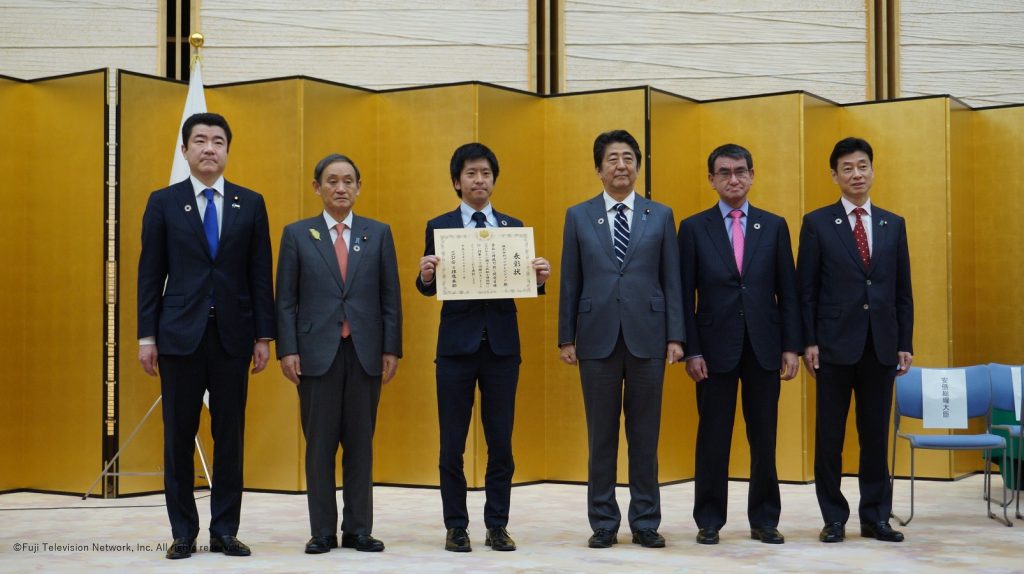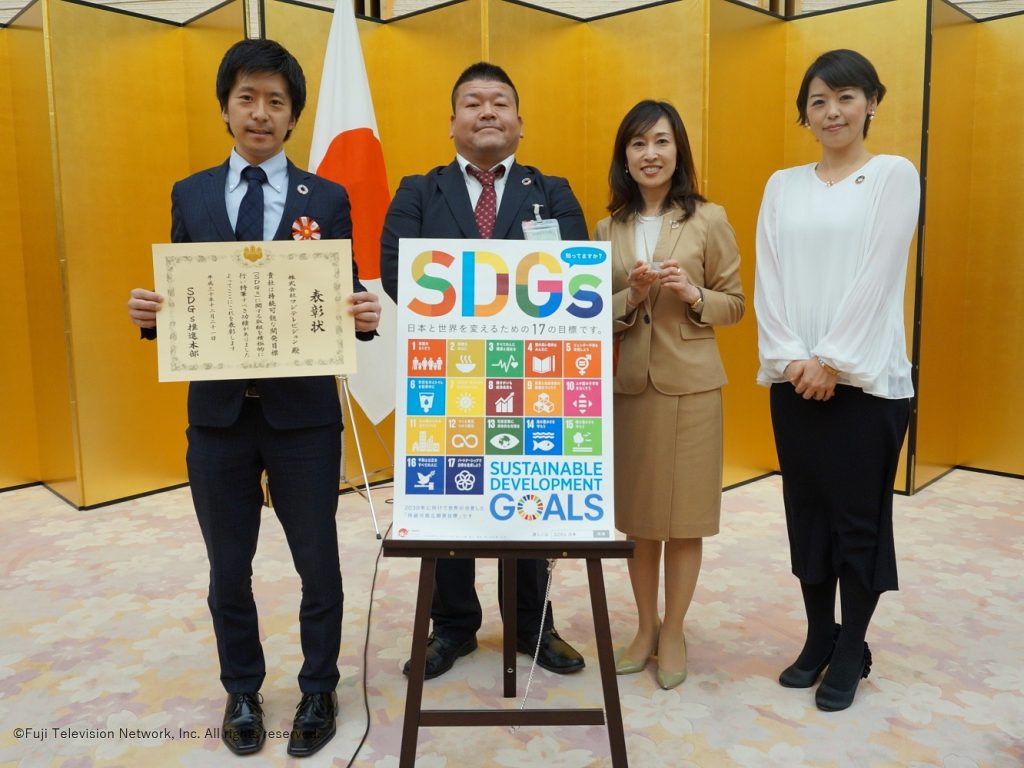 Fuji Television has been awarded the Special Award (SDGs Partnership Award) at the '2nd Japan SDGs Award' (Hosted by the SDGs Promotion Headquarters – Chief of Headquarters: Prime Minister of Japan) on Friday December 21st, 2018. 'The Japan SDGs Award' was established in 2015 by the UN to promote a wide range of actions for sustainable development Goals. Companies, local governments and other organizations making outstanding efforts, either domestically or internationally, to achieve SDGs are eligible for the Award. This year it is the 2nd award ceremony to be held. The award comes as a result of Fuji Television's continuous effort for achieving the SDGs goals, through a docu-series based on SDGs "Future Runners" which aired from July 1st, 2018 through to Sept. 30th, 2018. The series provides valuable opportunities for many people to take action with the powerful support of the media. This is also an epoch making first-time achievement by a media organization. And we are happy to announce that a 2nd season of "Future Runners" will start from Sun, Jan.6th, 2019. In order to ensure a society whereby no human being is left behind, the series will continue to bring to light, many more 'Future Runners" through introducing individuals and organizations who are committed for achieving the SDG goals.
★"Future Runners"Official Website: http://www.fujitv.co.jp/futurerunners/
■Fuji Television signs the SDG Media Compact
Fuji Television has signed the SDG Media Compact, an initiative marking a new drive to advance awareness of the Sustainable Development Goals (SDGs). As a media company, Fuji Television hopes to remain committed to tackle SDGs issues such as poverty, inequality and climate change through the power of the media in the future.