HIROIKI ARIYOSHI'S "WHO'S FOOLING YOU !?"
Aired on Tuesdays from 10:00 to 10:54 p.m.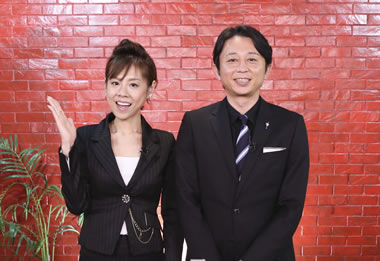 The world is full of suspicious rumors and dubious "common knowledge."
In this new program, Ariyoshi, famous for his sharp wit and tongue, digs deep and uncovers the truth behind these falsehoods! Our investigations reveal previously unknown facts – What really goes on behind freshman sumo wrestlers' inspections? Is the mayor of Nagoya's dialect counterfeit? Are piranhas actually timid fish?? Watch and find out for yourself – don't be fooled!