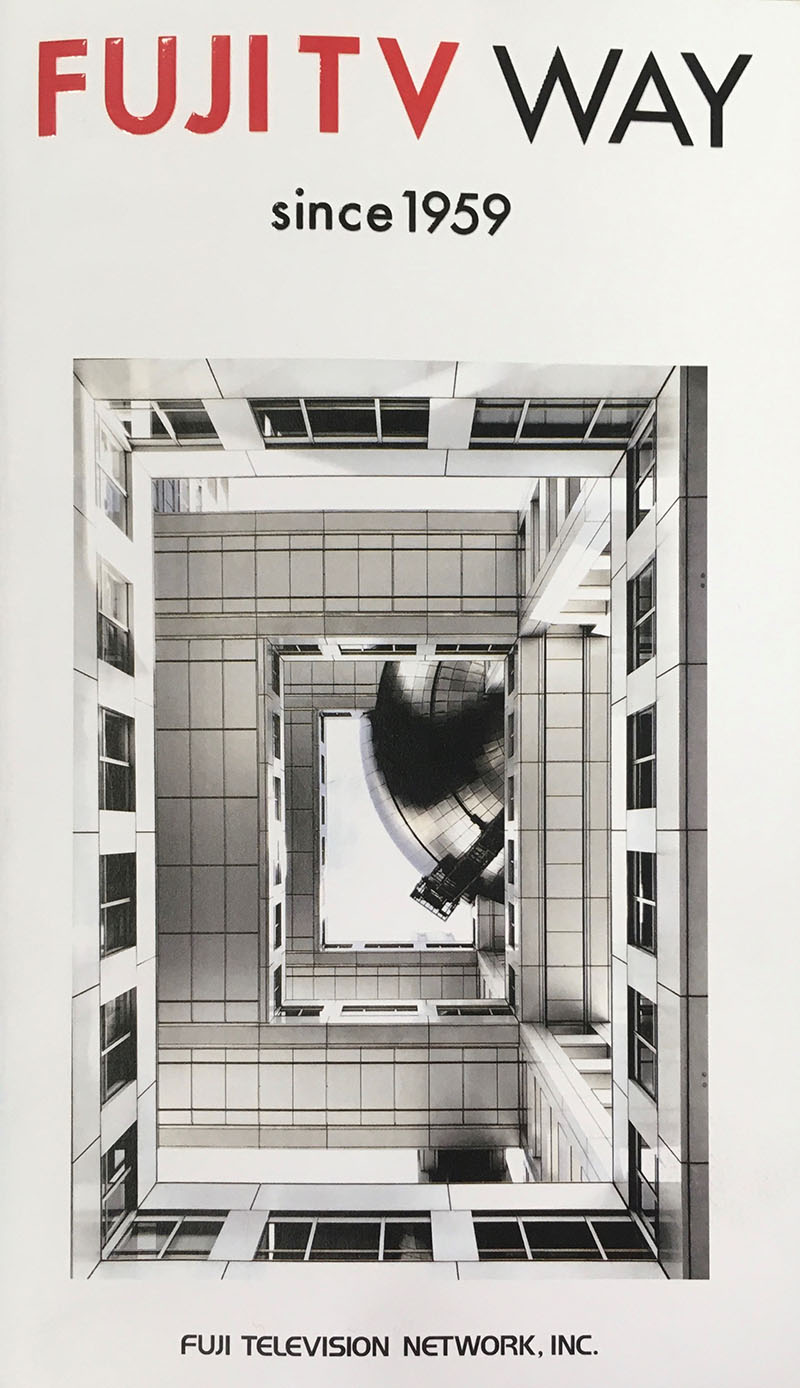 The brochure entitled "FUJI TV WAY" brings you our creative passion and a business development mindset.
With over 60 years of experience, Fuji Television has accumulated extensive expertise and knowledge in producing hit TV shows and formats, motion pictures, digital design, anime, events, etc. By leveraging these skill sets and our creative DNA, we continue to expand into new markets around the world, bringing Japanese creative to a greater audience.
Please click the aesthetically designed front cover of "FUJI TV WAY" to read.