ONE PIECE STAMPEDE
Released on August 9th, 2019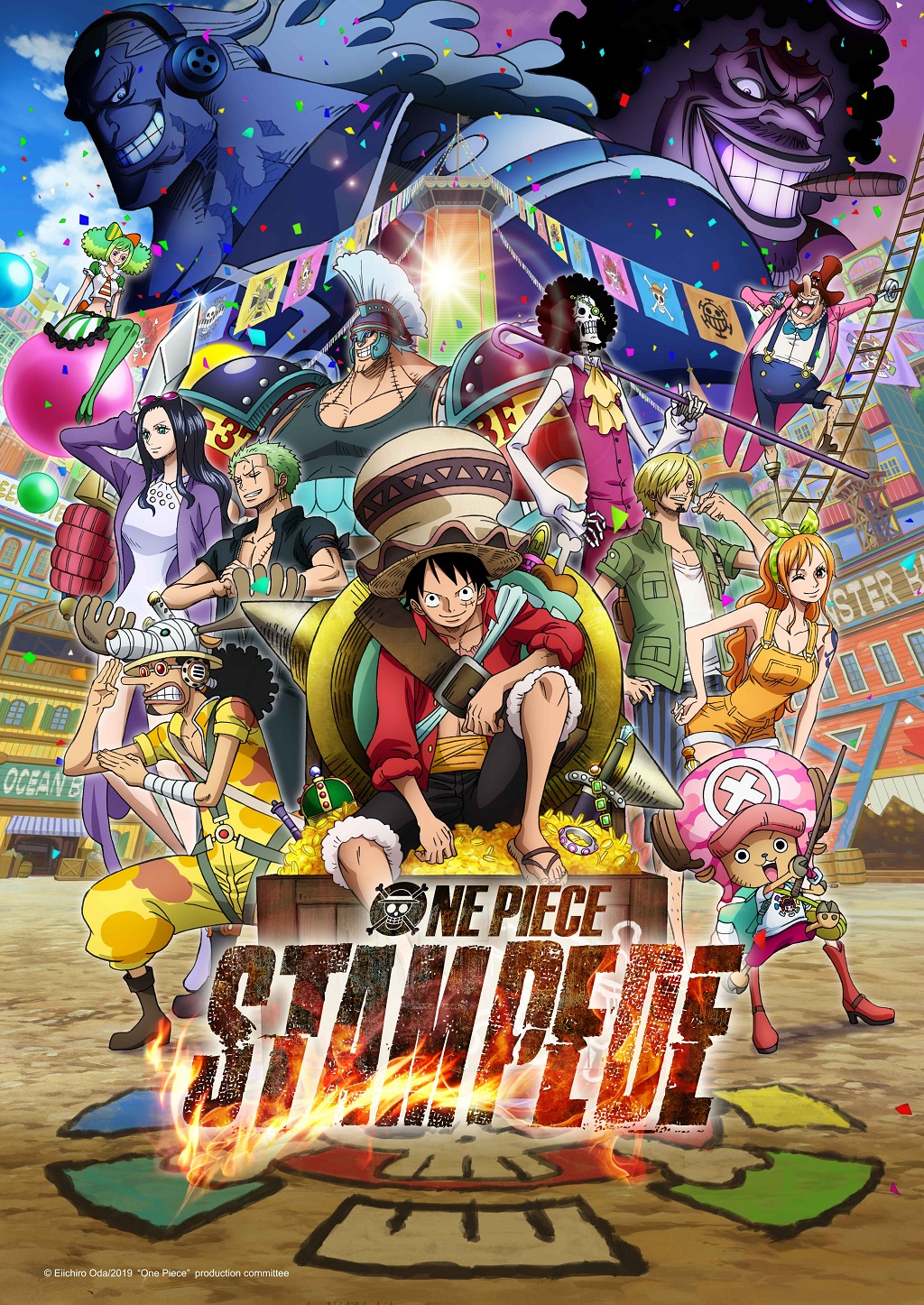 Introduction
The world's greatest exposition of the pirates, by the pirates, for the pirates - the Pirates Festival. Luffy and the rest of the Straw Hat Crew receive an invitation from its host Buena Festa who is known as the Master of Festivities. They arrive to find a venue packed with glamorous pavilions and many pirates including the ones from the Worst Generation. The place is electric.
The highlight of the festival is a hunt for the treasure left behind by Roger, the King of the Pirates. A scramble for the treasure by pirates who wish to seize it and win fame starts! However, behind the curtain during this festival of fired-up pirates, Festa, also known as the Worst-Ever War Instigator, sets death traps all around the place and even the Marine aims to catch all the pirates in one fell swoop.
As the scramble for the treasure which will decide supremacy in the new era heats up, Douglas Bullet, formerly of the Roger Pirates, who were once called the Demon Heir, suddenly joins the event. He stands in Luffy and his crew's way as a formidable threat!
The frenzied pirates, the Marine that is trying to settle things down, and on top of that, the Seven Warlords of the Sea and even the Revolutionary Army enter the fray. It becomes an unprecedented battle royal where enemies and allies are all jumbled up. The scramble for the treasure and the Pirates Festival plunge into a chaotic, unpredictable "stampede"!