jigoku-no-hanazono ~Office Royale~
Release Date: May, 21st, 2021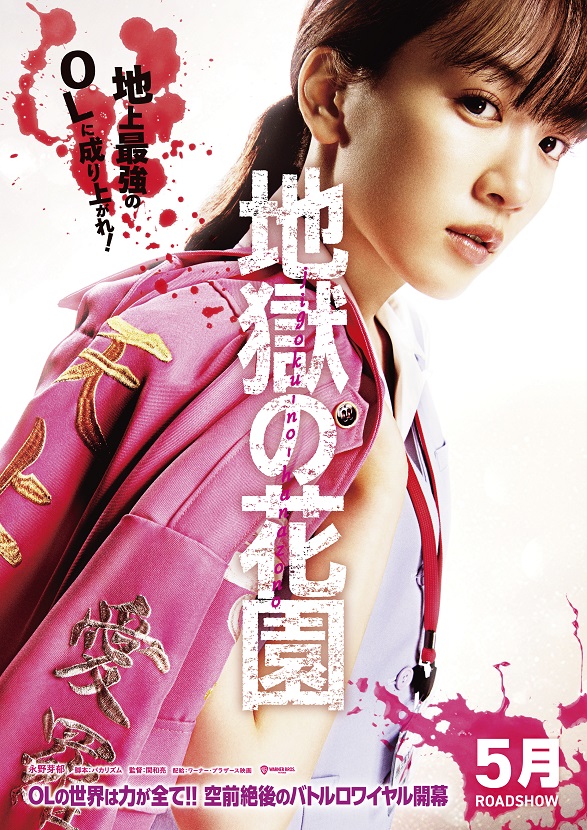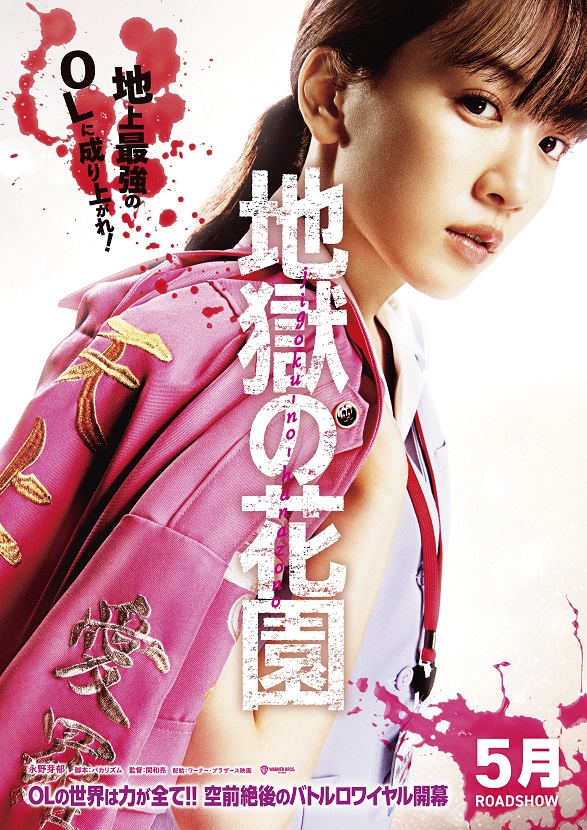 Introduction
Imagine yourself in an ordinary company - the kind that comes a dime a dozen.
In this company, as all others, turf wars are waged daily.
But here's the twist: these turf wars are not fought by senior executives, but the tough office lady (OL) thugs!
Story
Naoko (Mei Nagano) has landed an office job in a gorgeous garden-like workplace. But below an idyllic surface, a hellish war unfolds between rival office factions. When the firm hires a midcareer woman (Alice Hirose) sporting loads of charisma and so-called "yankee" spunk, "office ladies" across the nation suddenly set their sights on the company. With everyone scratching and clawing their way to the top of the hill, Naoko just wants to lead an ordinary working girl. But can she? Get ready for the craziest working girl "battle royal" you have ever seen!
Cast
Mei Nagano
Alice Hirose
Nanao
Rina Kawaei
Miyuki Oshima
Masanobu Katsumura
Satoru Matsuo
Tomomi Maruyama
Kenichi Endo
  /
Eiko Koike