VERMEER
5th October, 2018~ February 3rd, 2019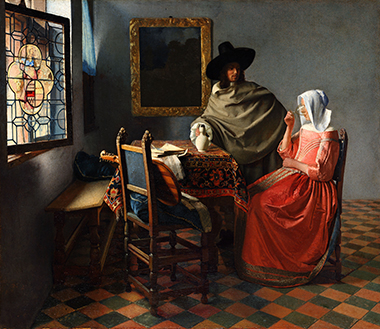 Making the Difference: Vermeer and Dutch Art
The historical paintings of Johannes Vermeer (1632-1675), who is often known as one of the most famous Dutch painters in history, comes toJapan in the style of a fantastic exhibition. His paintings are often notable for its mysterious and serene atmosphere, and portrays naturalistic effects with balanced compositions. Also, a lot of his pieces focused on the behavior of light and other optical effects.The selection includes paintings which is going to be exhibited in Japan for the very first time! This may be known as Japan's biggest Vermeer exhibition in history. Be sure not to miss out!
Tokyo
■Period: October 5, 2018 to Sunday, February 3, 2019
■Opening Hours: 9:30~20:30
(Last Entry 30 minutes before closing time)
Please note that the time of closing may vary depending on the day.
■Venue: The Ueno Royal Museum (Tokyo)
OSAKA
■Period: February 16th (Sat) 2019 ~ May 12th (Sun) 2019
-Closed on February 18th, 25th, March 4th, 11th, 18th
■Opening Hours: 9:30am to 5pm (Last admission is 4:30pm)
■Venue: Osaka City Museum of Fine Arts