THE ODAIBA 2019
Period: Saturday, July 27 thru Sunday, Sept 1 (37 Days)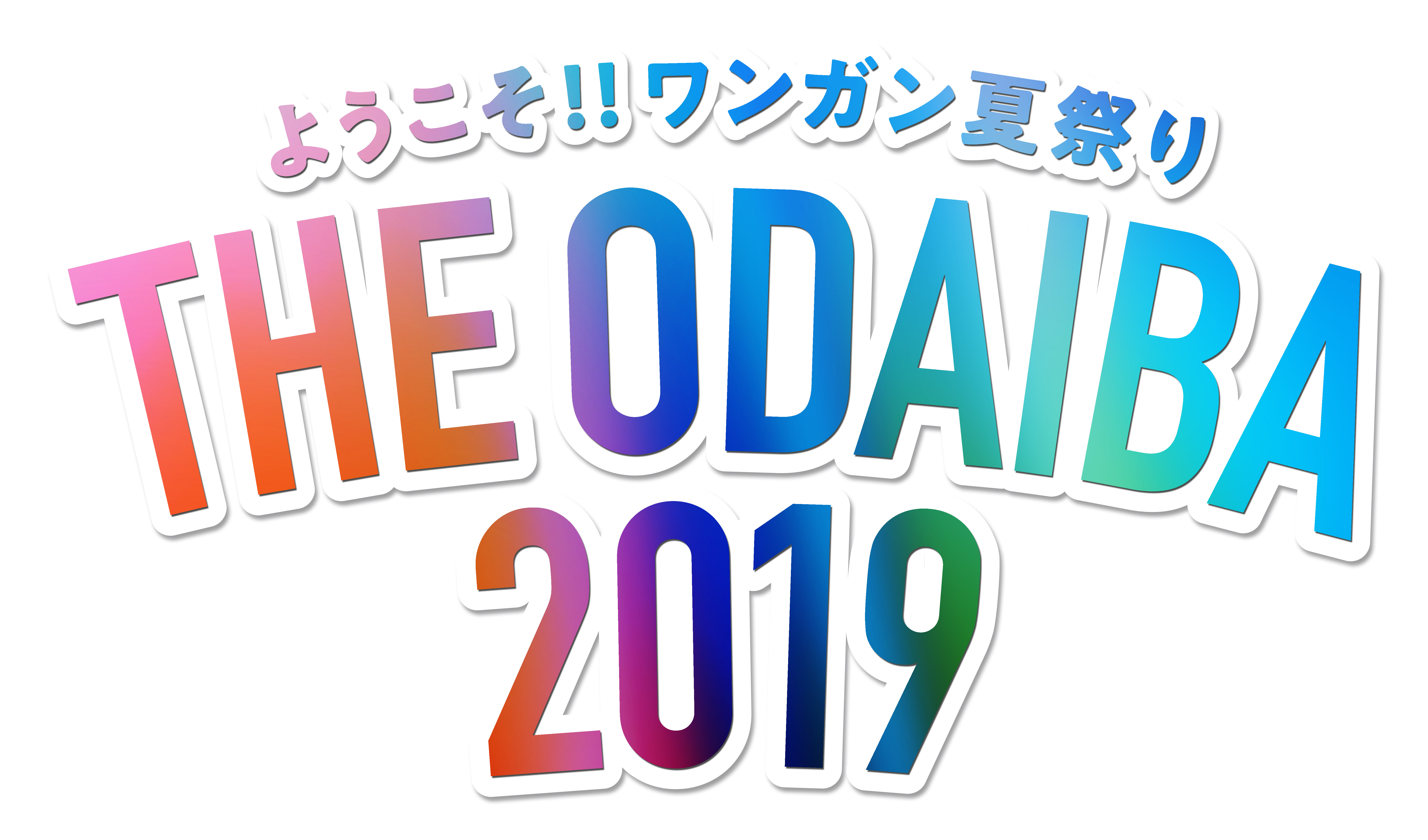 Introduction
Fuji TV's big summer event for 2019, is another exciting one, sure to make it another dream summer to remember for everyone with many enticing attractions, and mesmerizing events to satisfy guests of all ages. It is also the 60th anniversary of Fuji TV, which makes it even more special than ever before.
The list of great attractions include, a special themed exhibition area for animation "Sazae-san," at the "HACHITAMA SPHERE," to celebrate the animation's 50th anniversary, where you can witness characters from the animation in their "REAL" life form, with the use of special makeup.
Also, variety show," "SKATTO JAPAN: The Greatest Collection Feel-good Stories" area offers many exciting games with a super entertainment value. Also, the "Fly me to the Saitama," area gives you the opportunity to see and experience actual props used from the smash-hit movie. Finally, the exhibition area for the new film, "ONE PIECE STAMPEDE!" is sure to make your summer just that little bit more special!
Plus, "ODAIBA SPORTS PARK" returns for another year running! This is one signature summer event you can't afford to miss! Why not come down to Odaiba for some Summer fun!
Event Outline
■Period: Saturday, July 27 thru Sunday, Sept 1 (37 Days)
■Location: Fuji TV Headquarters & Odaiba/Aomi area.
■Hours: 10:00 – 18:00 (Last Entry 17:30)
-Hours may change without prior notice
■Entrance Fee: THE ODAIBA 2019 1DAY ticket Price(Tax included)
-General Admission JPY1200/Elementary & Junior High school JPY1000
-Please note that some attractions and areas require the purchase of additional tickets.
-Please note that you will not be able to enter "Izakaya EXILE PARK" with "THE ODAIBA 2019 1DAY ticket." Please purchase a special ticket which will be sold separately.
■Official English Website:
https://www.fujitv.co.jp/odaiba2019/2019en/index.html
※Please visit the official website for more details of the above events.