My Dear Exes
Aired on Tuesdays from April 13th, 2021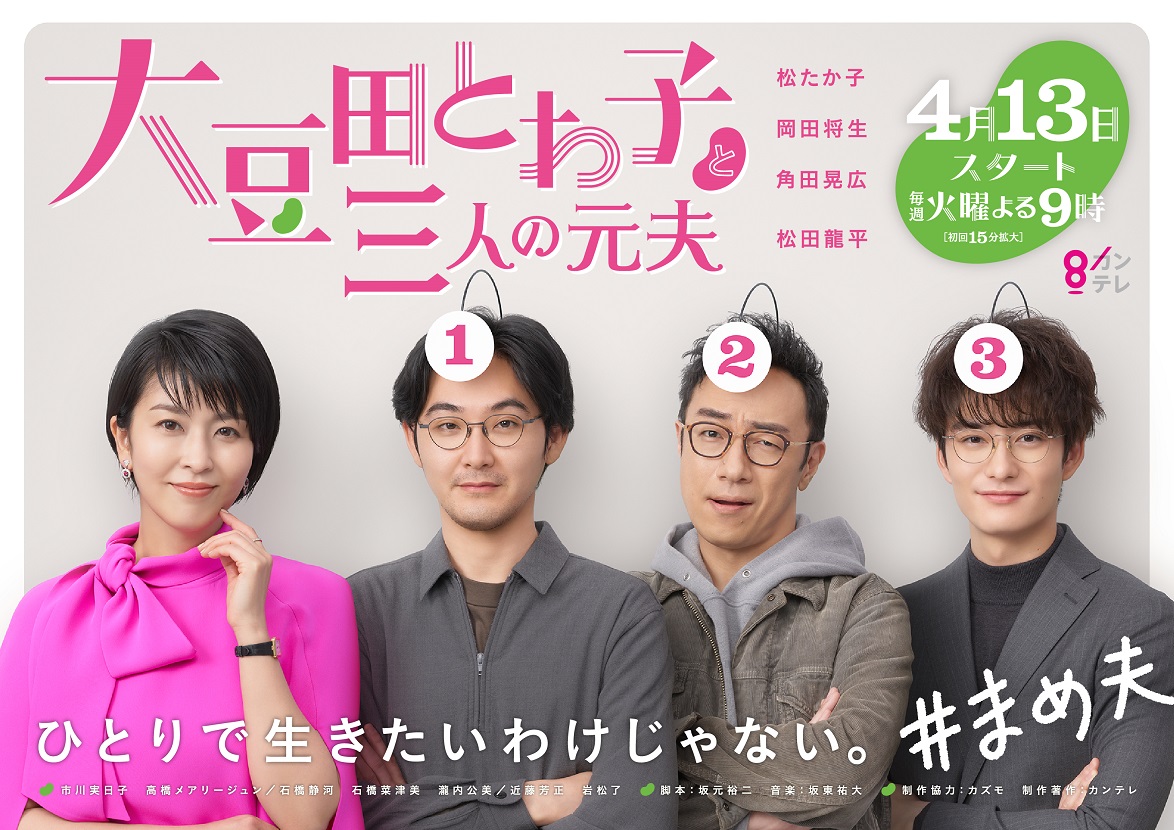 Story
The three men sometimes collude, sometimes collide. And for better or worse, Towako ends up caught in the middle.
Like when she starts preparing to spend time with a new man. Who tags along? Her three ex-husbands, of course.
My Dear Exes is a heartwarming comedy about four kind-hearted souls that invites viewers to think about the meaning of family and the paths we choose in life to make us happy.
★By clicking on the episode tab on the right of this page (available after broadcast has commenced), you can access the outlines, which are updated every Wednesday.
Cast
Takako Matsu
Masaki Okada
Akihiro Kakuta
Ryuhei Matsuda
   ・
Mikako Ichikawa
Maryjun Takahashi
Tomohisa Yuge
Kinari Hirano
Moeka Hoshi
Raiku
Hana Toyoshima          
   ・
Shizuka Ishibashi
Natsumi Ishibashi
Kumi Takiuchi
Yoshimasa Kondo
Ryo Iwamatsu
episode1
The three men sometimes collude, sometimes collide. And for better or worse, Towako ends up caught in the middle. Like when she starts preparing to spend time with a new man. Who tags along? Her three ex-husbands, of course…