Dating: What's it like to be in love?
Aired on Mondays from 9:00 to 9:54pm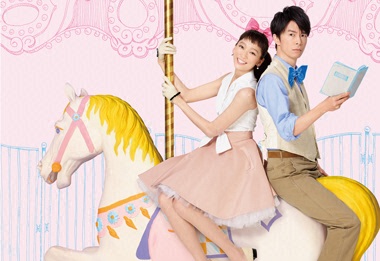 Story
Yoriko Yabushita is a 29-year-old economic expert who is extremely well-educated and deeply devoted to her career, but she is quite rigid and awkward when it comes relationships and love, let alone marriage. To Yoriko, marriage is nothing more than a mere "contract" between two people. As she aims to get married by the age of 30, she sets out to find just the right guy as husband. Then she meets Takumi Taniguchi, a 35-year-old bachelor who is bright, sophisticated, and also in search for a prospective spouse with his own reasons. Apparently their criteria for their "ideal partner" match perfectly, but the truth be told, both of them are said to be "unsuitable for love" who completely lack the skills in nurturing a romantic relationship. Though their relationship begins with no romantic feelings involved at first, they go on a number of dates in order to reach their common goal: marriage. Will they come to truly love each other and be happily married?
Cast
Anne
Hiroki Hasegawa
Ryoko Kuninaka
Yuuto Nakajima (Hey!Say!JUMP)
Satoru Matsuo
Emi Wakui
Jun Fubuki
Yutaka Matsushige