Miffy – 65th Anniversary Exhibition
Starts from Wed. April 15th, 2020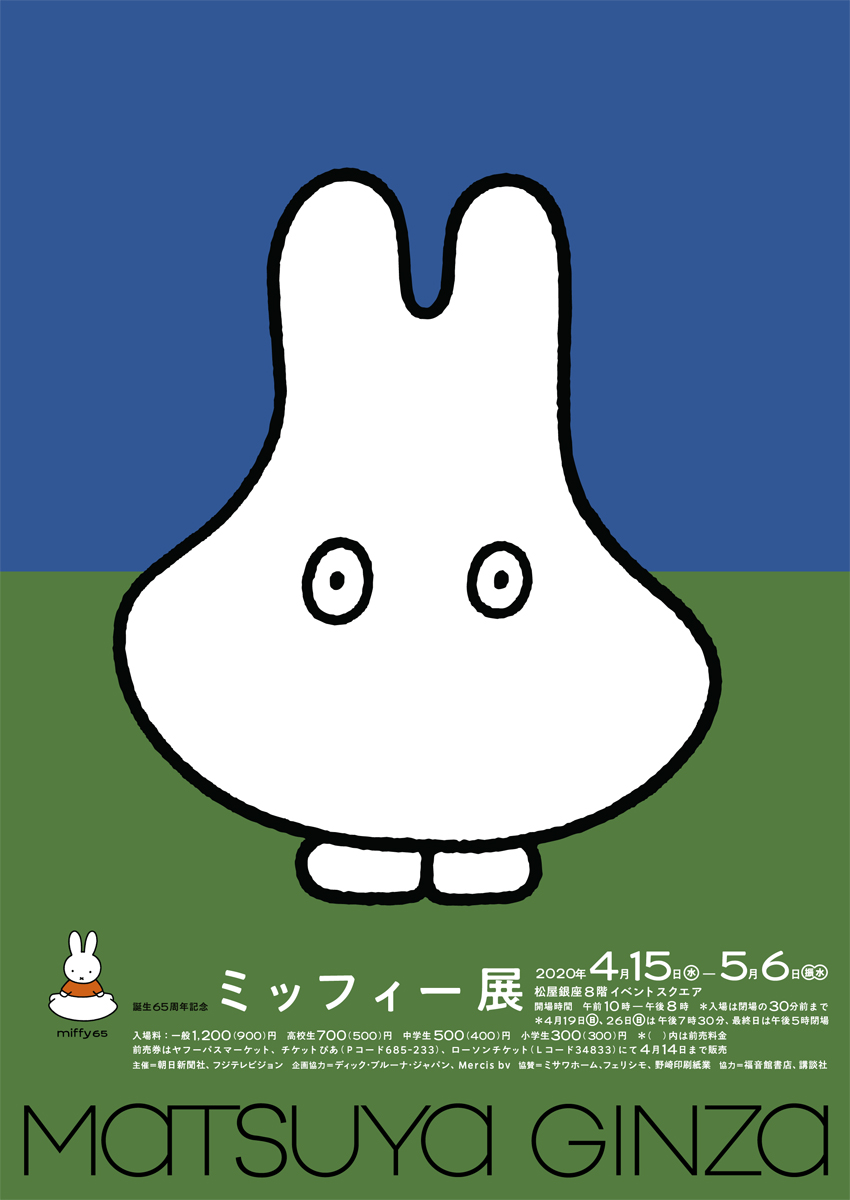 Introduction
The year 2020 means that we can celebrate the 65th anniversary of 'Miffy,' a character which originates from legendary Dutch illustrator, Dick Bruna. The story of 'Miffy' which he had always treasured, makes us cherish many of its heartwarming moments.
So, to celebrate this 65th anniversary occasion, the exhibition based on the theme of 'with,' lets visitors experience the world of 'Miffy,' through displays of precious original drawings, sketches, and memos from the creation.
We are sure this exhibit will make you know and understand more about the world of Dick Bruna and of course, 'Miffy.'
Exhibition Outline
【Tokyo Exhibition】
★Period: Wed. April 15th, 2020 - Wed. May 6th, 2020 (national holiday)
★Venue: Matsuya Ginza (8th Floor Event Square)
★Opening Hours: 10:00 - 20:00
※Sun. April 19th & 26th → Close 19:30
※Final day → Close 17:00
(Last entry → 30 minutes before closing time)
【Nagoya Exhibition】
★Period: Sat. June 20th, 2020 - Sun. July 19th, 2020
★Venue: Matsuzakaya Nagoya Department Store (7th Floor)
【Kobe Exhibition】
★Period: Thu. August 12th, 2020 – Mon. August 24th, 2020
★Venue: Daimaru Kobe Department Store (9th Floor) Daimaru Museum Kobe
Please note that this event schedule could change, postponed or be
cancelled due to unavoidable circumstances.